The angry rhetoric from Democratic lawmakers is becoming more and more violent as Trump Derangement Syndrome sets in.
On Wednesday, California Rep. Maxine Waters, a Democrat, took it to the next level.
Sponsored: 5 Ways to Stop the "Blue Wave" coming in 2018…
She told CNBC's John Harwood that it was time for angry liberal mobs to take action on the streets.
"I think [Trump is] dangerous … I don't know why people take it," Waters said. "I think Americans should be out in the streets screaming to the top of their voice. Do something! Make something happen!"
Waters also said that Trump's actual actions as commander and chief don't matter, only the feelings associated with them.
"I don't care what he says. He can do whatever he wants to. I know what I'm going to think about him. I think that this man does not deserve to be the president of the United States. He is one of the most deplorable people I've ever encountered in my life," Waters said.
LEAKED: This video will DESTROY Hillary's 2020 hopes [sponsored]
Wednesday's outrageous statement was a doubling-down by Waters on her increasingly violent rhetoric.
In June, she told a crowd of supporters to begin harassing — and even assaulting — Trump supporters and officials. "If you see anybody from [The White House] in a restaurant, in a department store, at a gasoline station — you get out and you create a crowd! And you push back on them. Tell them they're not welcome anymore, anywhere!" Waters said. Critics called the statement a felony, and claimed it was an attempt to start a riot.
And last Thursday, Waters encouraged a crowd of supporters to gather at her office, warning that an armed militia of conservatives was on it's way to confront her. No such group showed up.
With no one to fight, Waters' supporters stole an American flag from the back of a truck and burned it.
Feel 20 Years Younger With This Pain God-Send [sponsored]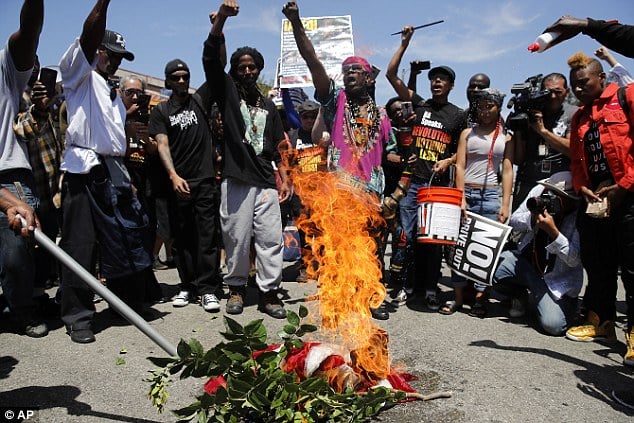 The California liberal isn't the only Democrat that implying their supporters become violent, of course. The violent rhetoric from the left has become louder and more frequent the closer we get to the November midterms.
Sponsored: Which of these household items causes diabetes?
New Jersey Rep. Corey Booker, also a Democrat, told activists at a gather in Washington, D.C. on Wednesday to march to Capitol Hill and "get up in the face of some Congresspeople."
Don't forget that one year ago, House Majority Whip Steve Scalise was shot and nearly killed by an angry alt-left lunatic while practicing for a charity baseball game.
Virginia Sen. Tim Kaine, Hillary Clinton's Vice Presidential nominee, told liberals they should "fight in the streets" after riots broke out at the president's inauguration ceremony.
Florida Rep. Val Demings called the 2017 alt-left riots in Berkley, California a "beautiful sight" that could be a "major tool" for Democrats moving forward.
Free Book: 5 Steps to Keep America Great [sponsored]
The list goes on and on.
This is the future that Democrats want for America.
Sponsored: Bring back your strength with THIS DRINK
Waters demands you obey, or you'll face a violent mob.