California Rep. Maxine Waters, a top Democrat, has a knack for getting herself into deep trouble — but this week's stunt went too far, even for her.
The insanity she encouraged produced a picture so anti-American, it could spell the end of her political career.
Sponsored: [Alert] Deadly Poison Found in Popular Cracker Brand?
Waters made headlines in late June when she ordered her supporters to attack and harass officials in President Donald Trump's administration.
Her comment was so unhinged, even Senate Minority Leader Chuck Schumer, a political ally of Waters, condemned the statement as "unAmerican."
Critics even said it was a felony offense, because it could be interpreted as a call for mob violence.
Undeterred, Waters doubled-down this week. Thursday, she warned her supporters that conservatives were heading to her office, armed to the teeth to silence her. She asked supporters for their help.
Sponsored: Reverse diabetes in 30 days?!
When the leftist mob showed up, though, there were no anti-Waters protesters around. With no one to confront, the group of bored leftists did what liberals do best: They burned an American flag.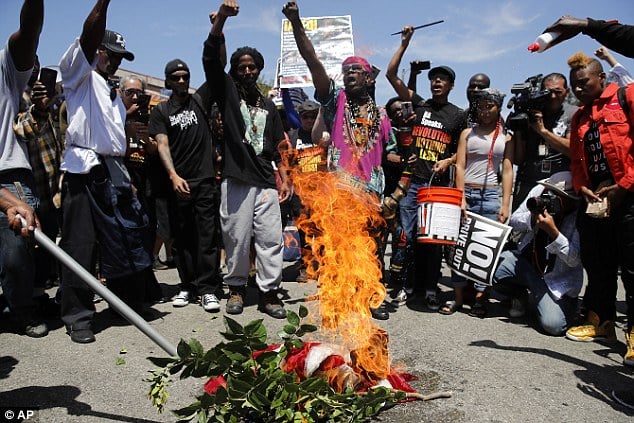 That image should be Waters campaign poster.
Sponsored: The "chicken salad secret" for healthy blood pressure
It shows voters everything they need to know about Mad Maxine and her cronies — that they hate America, but love divisiveness.