A textbook proposed to help teach the cultural history of Mexican-Americans in Texas public schools is under scrutiny by scholars, some of whom decry the effort as racist and not a reflection of serious academic study.
The textbook, titled "Mexican American Heritage," describes Mexican-Americans as people who "adopted a revolutionary narrative that opposed Western civilization and wanted to destroy this society." It also links Mexican-Americans to undocumented immigrants, saying illegal immigration has "caused a number of economic and security problems" in the U.S. that include "poverty, drugs, crime, non-assimilation, and exploitation."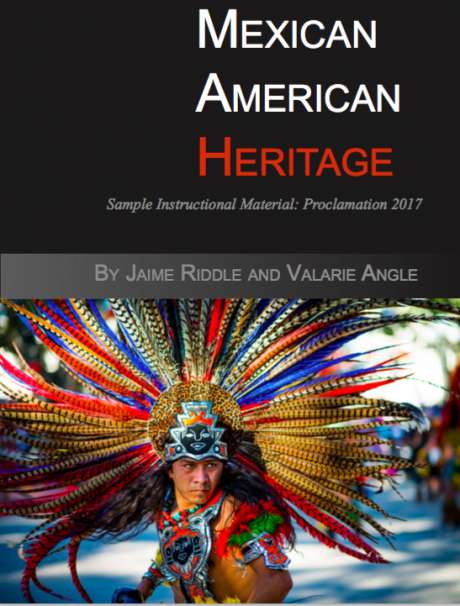 The State Board of Education voted to include textbooks on Mexican-American studies after activists last year demanded the subject be formally included in state curriculum. "Mexican American Heritage" is the first textbook on the subject included in a list of proposed instructional materials.
"Paradoxically, we pressed for the board to include texts on Mexican-American studies, and we achieved it, but not in the way we were expecting," Tony Diaz, host of Nuestra Palabra (Our Word) radio program in Houston and director of Intercultural Initiatives at Lone Star College-North Harris, told the Houston Chronicle. "Instead of a text that is respectful of the Mexican-American history, we have a book poorly written, racist, and prepared by non-experts."
The Texas Education Agency says it followed standard procedure for the call to submit instructional materials for Mexican-American curriculums for the 2017-2018 school year.
Texans have until September to submit comments on the proposed instructional materials, said TEA spokeswoman DeEtta Culbertson. She also said the proposed textbooks will undergo review by a committee that includes teachers and administrators and that committee will make recommendations to the board.
Ultimately, books adopted by the elected members of the Texas State Board of Education in November become part of the recommended instructional materials for statewide curriculums, but school districts aren't required to embrace them. Individual districts can use their state money to buy whatever textbooks they wish.
The book "is not a text that we have recommended nor we will be recommending," says Douglas Torres-Edwards, coordinator of a TEA-approved Mexican-American studies course that has been implemented in some Houston Independent School District schools. "Frankly, that author is not recognized as someone who is part of the Mexican-American studies scholarship and most individuals engaged in scholarship will not recognize her as an author."
The book is produced by Momentum Instruction, a company that appears to be owned or operated by Cynthia Dunbar, a member of the Texas State Board of Education from 2007 to 2011. Dunbar, a right-wing Christian activist who questioned the constitutionality of public schools in 2008, labeled the education system "tyrannical" when she published her book, "One Nation Under God," while serving on the board.
The Chronicle was unable to reach Dunbar or any of the books other authors. A phone message and email to Momentum Instruction from The Associated Press were not immediately returned Monday.
The Texas Board of Education's members sanction textbooks for use statewide in a process that has for years been marred by ideological fights over lessons on subjects including evolution, climate change and the influence of biblical figures such as Moses on America's Founding Fathers.
The Associated Press contributed to this article.