Carrie Sapp teased her husband, Brad, about being afraid of ghosts when he said he heard someone whisper "get out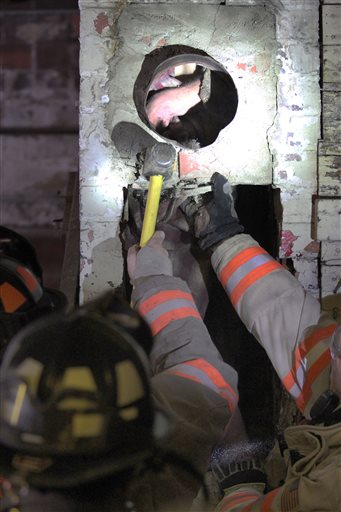 of here" while he was sorting cans at his Iowa recycling business. Of course it wasn't a ghost. It was a naked man in the chimney.
Sapp said she was working the next morning at the Carroll Redemption Center when she heard a man yell for help from the chimney. She told the Daily Times Herald that the man explained, "I was playing hide-and-seek with my cousin. … Don't call the cops!"
The police were called, as was the fire department, which eventually managed to free the soot-covered, naked man.
Firefighters initially planned to use a rope to pull Jordan Kajewski from the chimney, but eventually opted to hammer a hole in it and pulled him out.
Though naked, the 29-year-old Kajewski had his clothes with him.
"This was definitely a first for the Carroll Fire Department," Fire Chief Greg Schreck said.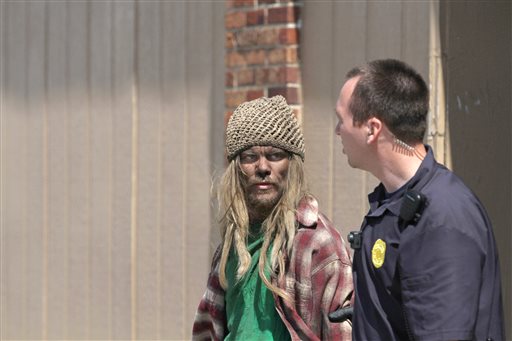 Brad Sapp said he knew Kajewski because he'd asked three times in recent weeks for a job at the company in Carroll, which is about 75 miles northwest of Des Moines.
Kajewski was charged with trespassing. Court records didn't list an attorney for him.
The Associated Press contributed to this article.