Communities across America have caught the Christmas spirit!
Now that the big day is nearly here, we present our list of five of the most spectacular Christmas celebrations in America this year.
Did your favorite celebration make the cut? Check the list, and let us know what we missed!
1. National Christmas Tree lighting, President's Park, Washington, D.C.

This lighting of the National Christmas Tree, an event which took place on December 4th, was hosted by actress Reese Witherspoon and featured musical guests Fall Out Boy, Crosby, Still & Nash, Miss Piggy, and more! The National Christmas Tree is adorned with sparkling gold and white colors in honor of the National Park Service Centennial and kept alight all season. Nearby, 50 smaller trees along the National Mall are decorated, one for each U.S. state.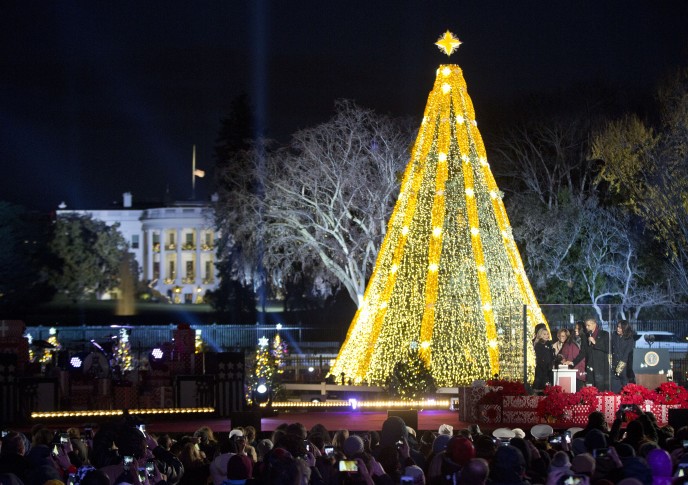 2. "Miracle on 34th Street", Baltimore, Maryland
From November 28th to January 1st the 700 block of Baltimore's 34th Street becomes Christmas Street, USA. The street is remarkably decorated, featuring incredible light displays that carry on a Christmas tradition that began in 1946. Some of our favorite reoccurring decorations include the hub cap Christmas tree, bike rim snowmen, overhead trains, and the big red lighted crab.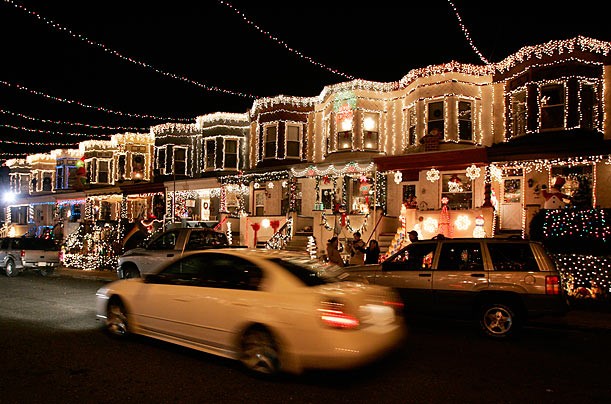 3. National Christmas Center, Paradise, Pennsylvania
This 20,000 square-foot museum features over 10,000 Santas, 500 one-of-a kind nativity scenes, and thousands of toys. The National Christmas Center has 15 main galleries and numerous, ever-changing smaller exhibits.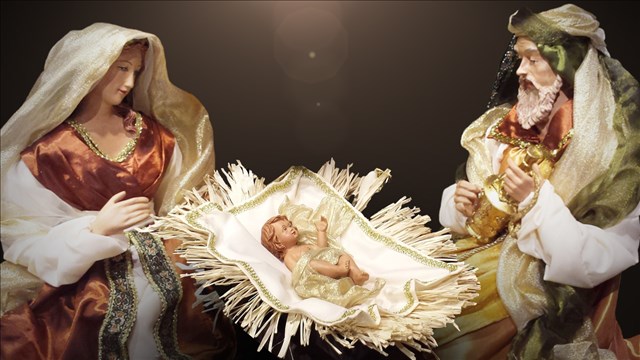 4. Radio City Christmas Spectacular, Radio City Music Hall
One of the most famous Christmas events in America, the Radio City Christmas Spectacular is a tradition for many Americans. The show, most famous for the high-kicking Rockettes, features a unique take on "The Nutcracker," a 3D ride with Santa to the North Pole, the Nativity, and other incredible acts. The show takes place from November 13, 2015 through January 3, 2016 at Radio City Music Hall in New York City.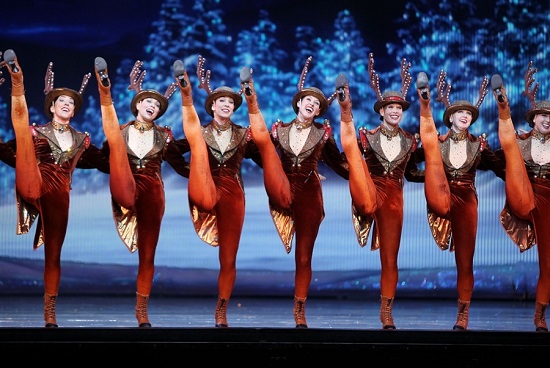 5. Christmas Town USA, McAdenville, North Carolina
The small town of McAdenville, outside of Charlotte, NC, changes the name of the village every December to Christmas Town and receives more than 600,000 visitors. The tradition, which began in 1956, consists of red, white and green lights adorned on more than 375 trees. Just about every one of the homes in town decorates to get in on the the Christmas spirit, too. Favorites in the town include a life-size nativity scene and traditional holiday songs coming from the chimes of the McAdenville Baptist Church.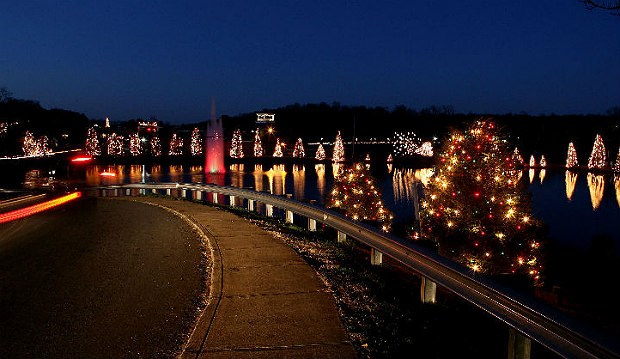 Did we miss your favorite Christmas celebration? Let us know, comment below!