For years Hollywood has been a bastion of liberalism, with stars fawning over the latest Democratic flavor of the month. And while Hillary Clinton has celebrities like George Clooney and Kim Kardashian lining up behind her, GOP nominee Donald Trump has done surprisingly well in Tinseltown.
Here are 15 celebrities from the entertainment and sports industries who are bucking their liberal colleagues and lining up behind The Donald.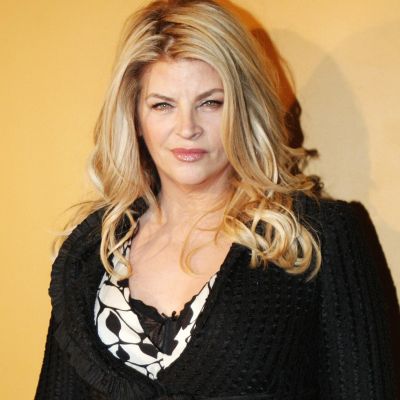 #1 Kirstie Alley
This "Cheers" star hopes to be drinking a toast to a Trump presidency. In April Alley tweeted out her support for Trump, also reminding her fans that "I'm a woman." Let's hope Alley is as good a campaigner as she was a television barkeep.
#2 Mike Ditka
If legendary football player and coach Mike Ditka has his way, he'll be helping Trump Superbowl Shuffle all the way to the White House. Ditka has said Trump is just what America needs, and he's ripped the Republican establishment for not lining up behind Trump's candidacy.
#3 Scott Baio
This "Happy Days" celeb is hoping that more happy days are ahead for America under a Trump presidency. He says he agrees with most of Trump's positions, and that America needs a candidate who won't be afraid to attack Hillary Clinton.
#4 Lou Ferrigno
The former Incredible Hulk — who also appeared on the "Celebrity Apprentice" — is hoping to lend his muscle to Trump's campaign. He says he "loves" Trump and that Trump is the right man to keep America safe. She's a reality television star whop hopes Trump delivers a much-needed dose of reality to American politics.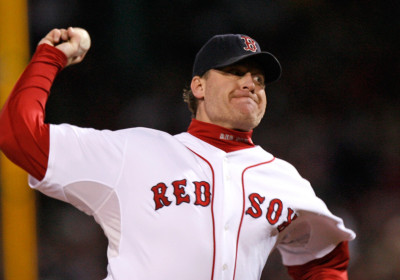 #5 Curt Schilling
This Yankee slayer with the memorable bloody sock is hoping he can help Trump become a Hillary slayer. Schilling endorsed Trump in a long post that got plenty of media attention. Schilling says we need a person of decisive action in the White House.
#6 Kid Rock
The rockstar who brought us the hit "Cowboy" likes Trump's gunslinger attitude. He wants us to "Let the business guy run the country like a business." Kid Rock may see Trump as the right guy to help revitalize the economy in places like the singer's beloved Detroit.
#7 Willie Robertson
This "Duck Dynasty" star and devoted conservative is hoping for a Trump dynasty come November. You can bet Robertson, an avid hunter, likes Trump's pro-gun positions. And Robertson is hoping his millions of fans will line up behind Trump.
#8 Loretta Lynn
She's proud to be a coal miner's daughter — and she's proud to support Trump, too. The country icon ends her shows telling fans she's backing Trump. "Trump has sold me. What more can I say?" she said in an interview.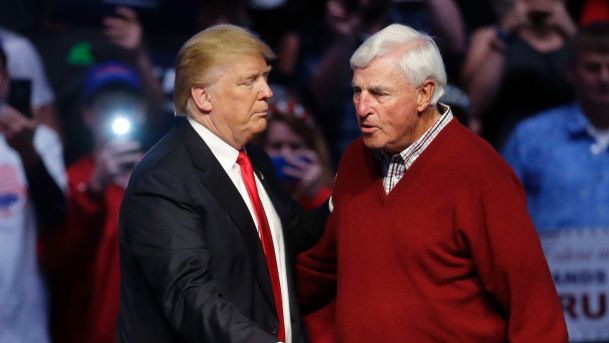 #9 Bobby Knight
The fiery basketball coach famous for tossing a chair is hoping to see Trump seated behind the Oval Office desk. Knight says Trump has "guts" like former President Harry Truman, and Knight could be a big help in important states like Indiana.
#10 Jesse James
He's famous for designing unique motorcycles — and he sees a one-of-a-kind creation in Trump. Reality TV star James came out on social media earlier this year to say he'll be pulling the lever for Trump in November. Maybe Trump will add one of James' custom choppers to his motorcade?
#11 Jon Voight
The "Deliverance" star thinks Trump is just the guy to deliver us all from eight years of Obama. Voight, a reliable conservative voice, wrote an op-ed praising Trump and said he's willing to help any way he can to make sure Trump wins.
#12 Dennis Rodman
OK, this is one endorsement that Trump could probably take of leave. But the NBA legend and colorful personality is backing Trump in a big way. As Rodman said, "We don't need another politician." Maybe Rodman also appreciates a guy who isn't afraid to take some hairstyle risks.
— The Horn editorial team