The White House has just made a major announcement: The Biden administration is officially done.
In an unprecedented move, White House officials have apparently instructed all federal agencies to refer to President Joe Biden's executive branch as the "Biden-Harris administration."
A leaked memo confirmed the news, Townhall reported. Critics immediately began to question who was really in charge at the White House.
Sponsored: Can you guess the most potent antioxidant?
"Please be sure to reference the current administration as the 'Biden-Harris Administration' in official public communications," the memo read, making sure to bold "Biden-Harris Administration."
Even the Twitter account has reflected the official change…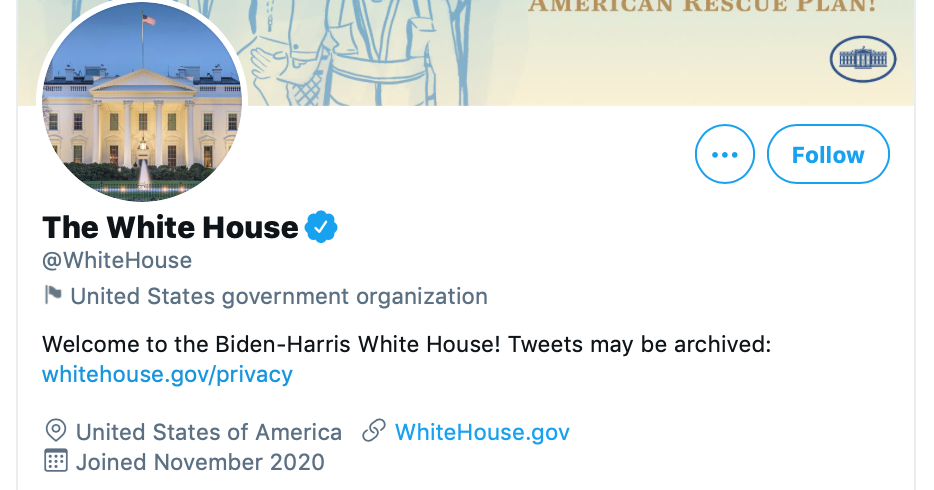 According to political website Outspoken, this is the first time in history that the White House recognizes both the president and vice president in its title.
Sponsored: Special Enzyme Helps Keep Your Body Young
The Horn News has previously covered the many times Biden has referred to Harris as the president — but now it seems the White House is becoming very direct about this issue.
Critics are wondering: Could a transition to Harris be oncoming? Is she already in charge?
The memo comes on the heels of reports that Biden is in "regular contact" with former President Barack Obama and asking his advice.
White House Press Secretary Jen Psaki admitted it on Monday.
"… they consult and talk about a range of issues," she said. "And, you know, I would expect that continues through the course of President Biden's presidency."
"They keep in regular touch," she added. "And our teams are in regular touch about a range of issues."
Wild speculation has been building for months that there's a Biden "shadow president" calling the shots — or helping to call the shots — behind the scenes.
1 Surprising Food that Feeds Cancer Cells [Sponsored]
Not everyone is convinced that Harris or Obama are the power behind the Oval Office.
Former acting Director of National Intelligence Richard Grenell said he thinks ex-Obama administration Susan Rice is helping make decisions.
"Susan Rice is extremely excited that vice president Harris is preoccupied in the Senate and the shadow presidency of Susan Rice is front and center," he told Fox News.
"There's no question about that," he added.
What do you think?
Do you think Joe Biden is really calling the shots?
Vote here --
The Horn editorial team