Hillary Clinton celebrated making history last week as the first woman to be nominated for president by a major political party – but she may have celebrated too soon.
After all, Clinton could soon make history again — as the first presidential candidate ever indicted for breaking the Espionage Act.
What if the FBI indicted Hillary Clinton for transmitting classified information over her homebrew email server and the Justice Department decided to prosecute her? Who would lead the Democratic Party then?
Although Vermont Sen. Bernie Sanders has the second-highest number of delegates and primary votes, the Democratic Party has stacked the deck against him throughout the primary process.
It seems unlikely the establishment politicians he's threatened to remove will "Feel the Bern" post-Clinton indictment. And they wouldn't be forced to. Party rules allow even "pledged delegates" to switch their vote if they wish, meaning they could easily shut Sanders – and his millions of voters – out once more.
Post-Clinton indictment, it seems likely the 4,765 delegates of the Democratic National Convention that squeeze into Philadelphia's Wells Fargo Complex on July 25 would instead choose a new nominee.
Hillary is likely to beat the rap – she has a history of narrow escapes. But that doesn't mean she can run forever. Should her political opponents get their wish and FBI agents start kicking in her doors, there will likely be some quick phone calls at Democratic party headquarters to a short list.
Here are seven of the front runners and dark horse candidates they would likely turn to:
—
1. Vice President Joe Biden.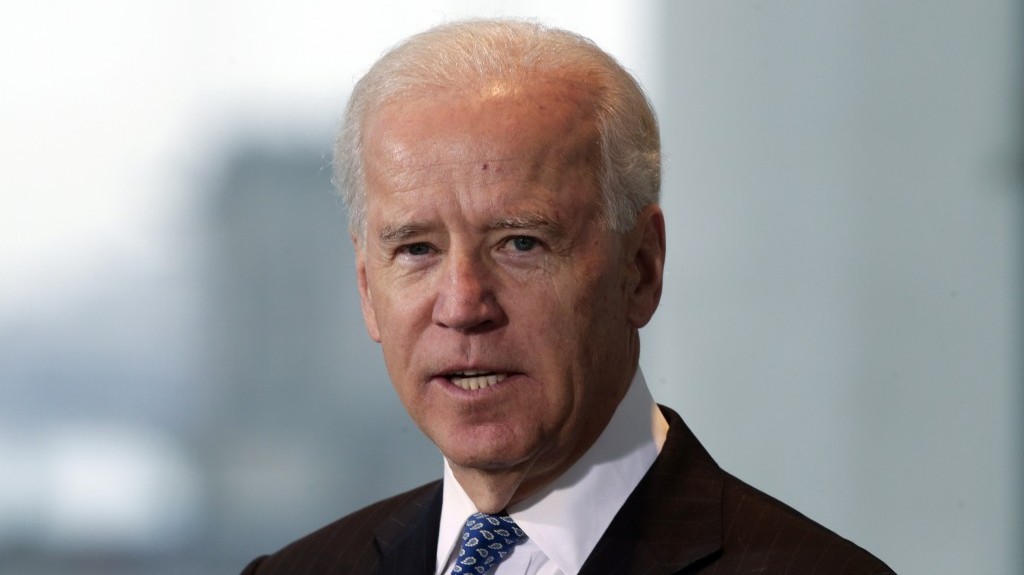 Biden made two presidential runs in 1988 and 2008 before becoming vice president. His son, Beau, reportedly begged his father to run for president while he was on his death bed dying of brain cancer. Biden would be popular with former Clinton delegates and in January expressed regret he didn't run for the nomination. But, as an old white man with a penchant for sticking his foot in his mouth, he would not excite much of the party's base at a time of upheaval.
—
2. Former Vice President Al Gore.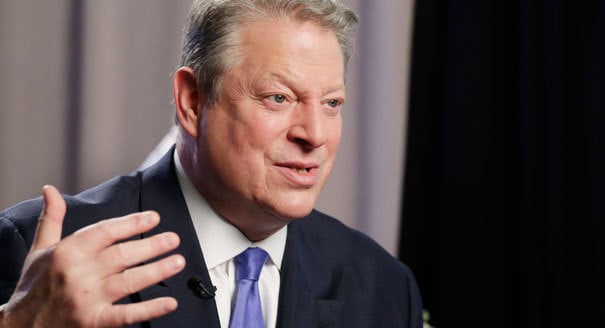 The former vice president and lifelong environmental alarmist still has his supporters in the Democratic Party, many of whom still argue that he won the presidential race in 2000. And he's liberal enough to satisfy the base. But Gore had one chance at the presidency, and he's starting to look every one of his 68 years.
—
3. HUD Secretary Julian Castro.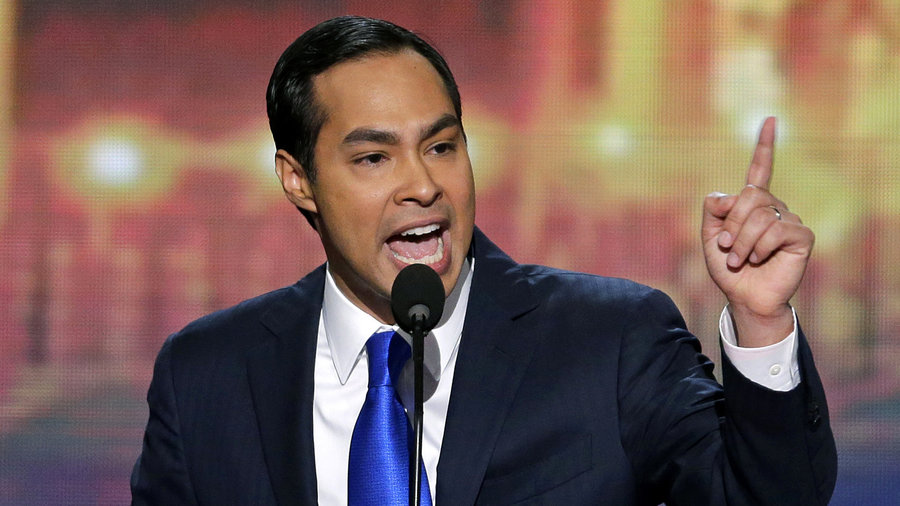 Sure, Julian Castro is not well known, but he reportedly tops Clinton's vice presidential list. Castro, the former mayor of San Antonio, serves in the Obama administration and, as a young Hispanic man who delivers a good speech, he could be a nice fit for the party that just nominated Barack Obama twice.
—
4. New Jersey Senator Cory Booker.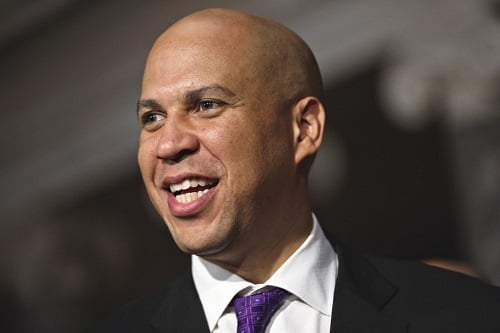 On paper Cory Booker has it all. He's a popular, up-and-coming African-American liberal who speaks Spanish. In his free time, he has reportedly saved everything from a freezing dog to a woman trapped in a burning house in his neighborhood in Newark, New Jersey. The trouble is his inexperience, lack of national profile outside the party, and the admission even from some of his supporters that Booker gives off an aura that he's a little strange.
—
5. New York Governor Andrew Cuomo.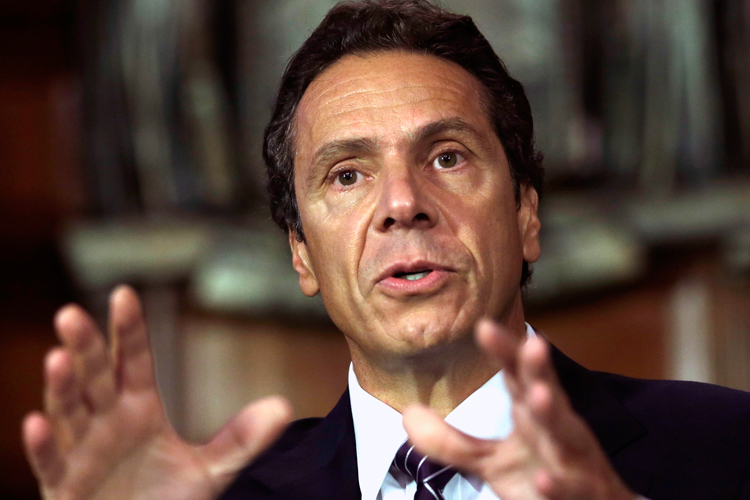 Cuomo considered running for president in 2016, briefly. He has all left-wing policy positions the Democratic Party demands and the name of a popular Democrat, his father and predecessor as governor, Mario Cuomo. But an ongoing ethics investigation into top Democrats in the state Cuomo made his name could damper the enthusiasm of establishment party officials looking to get past a post-Clinton indictment.
—
6. Ohio Senator Sherrod Brown.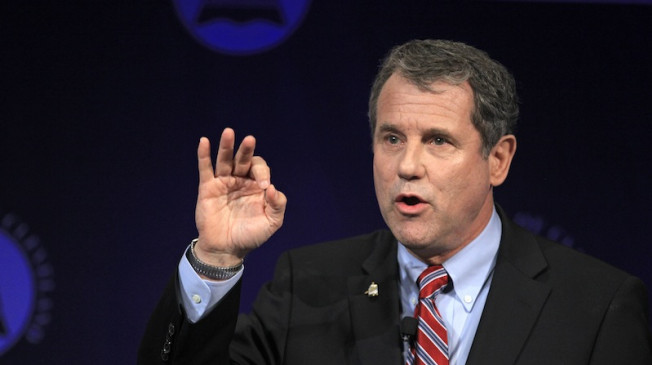 A dark horse for certain, the gravel-voiced Sherrod Brown is wildly popular with union voters and progressives. More importantly, he represents the swing state of Ohio. If the Democratic delegates, reeling from Hillary's indictment, wanted to throw a "Hail Mary" pass, they could try for a ticket made up of two swing state senators: Brown and Sen. Bill Nelson of Florida. There are two problems. When asked about the nomination in April, Brown replied point blank, "I don't want to be president." The other problem is, he's not the progressive movement's top choice.
—
And the winner is…
7. Massachusetts Senator Elizabeth Warren.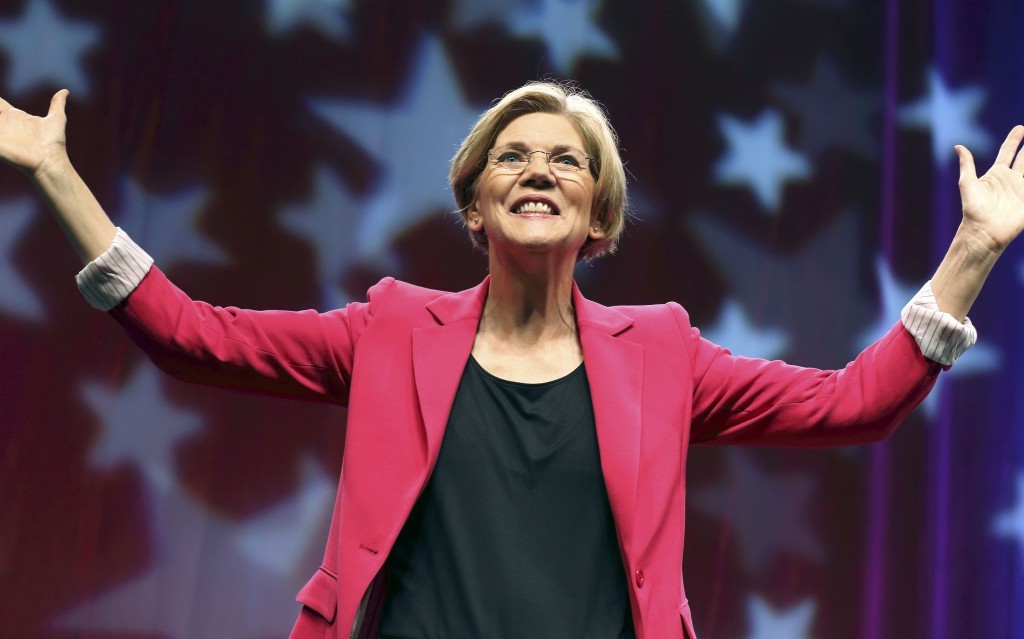 If delegates were to wipe the slate clean and start over in 2016, they would nominate Elizabeth Warren – that is, if she'd let them. The far-left Democrat, who has controversially presented herself as an American Indian, is the only figure who could unite every faction of the Democratic Party. She would make history as the first erm, second female presidential candidate, and remains popular among Bernie Sanders' supporters for saying things like, "There is nobody in this country who got rich on their own."
Her high-tax policies, social liberalism, and attacks on Donald Trump as a "thin-skinned racist" make her Democratic voters' hearts skip a beat.
—
What do you think? Is there a candidate we missed? Comment below with your thoughts!
— The Horn editorial team