After a decade of control, Nancy Pelosi's grip on the House Minority Speaker role — and her control of the Democratic Party — is slowly slipping from her grasp.
Pelosi was reminded of that during an interview at liberal network MSNBC.
Sponsored: Did a 1934 Prophecy Predict These Earth Shattering Events?
And judging by her reaction, she was not happy to hear it.
"There is still a contingent on the left-side of the Democratic Party — and it's ironic because you are, of course, also a liberal member of the party — that would like to see you ousted ask leader," MSNBC host Joy-Ann Reid told Pelosi.
Pelosi's face immediately after was a mixture of disbelief, anger, and sadness all at once… and a picture from the moment tells a thousand words.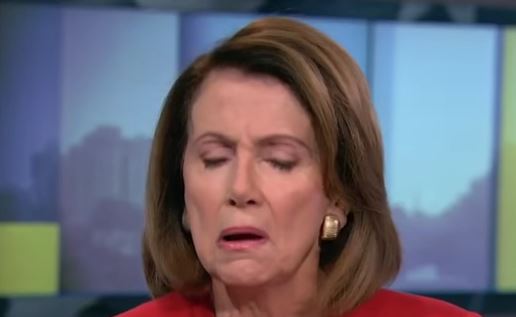 Pelosi, it seems, is very worried about her position as a leader of the Democratic Party.
CNN On Verge Of Total Shutdown [sponsored]
These concerns are warranted, critics say. According to a series of polls from Rasmussen and Quinnipiac, Pelosi's approval rating nationwide has plunged — from 38.1 percent favorable to just 29.6 percent favorable over the past year, The Huffington Post reported.
Additionally, persistent rumors of poor health have hounded the longtime San Francisco-based representative.
You can see her reaction at 0:19 in this video —
Hillary's New Book Reveals THIS Dark Secret? [Sponsored]
— The Horn editorial team