It's a case almost too horrific to believe. But, tragically, it's very true.
It's a dark-spin on a Cinderella story that led to nine arrests, including a young toddler's evil step-mother, just a few years after her biological mother passed away.
An innocent three-year-old girl was found locked inside a 24-by-24 inch bug-infested box in Indiana Wednesday morning, Fox News reported.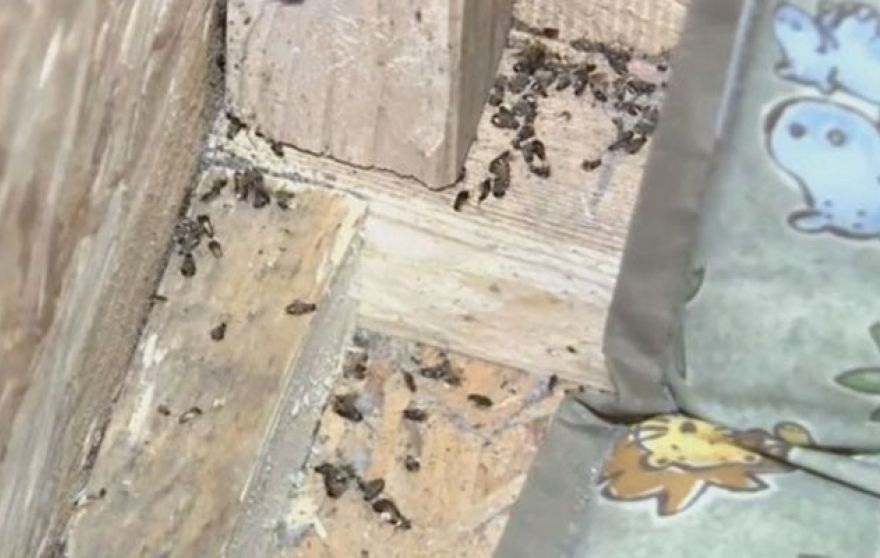 To put that in perspective, the average height of a 3-year-old girl is anywhere from 35-40 inches, according to Livestrong. She was forced to curl up inside the box during the evening for extended periods of time.
Authorities rescued the girl after a tip from the her step-mother's ex-boyfriend, who reported the travesty from prison.
Her father, Christopher Short, 25, and his wife, Donna, 42, were charged with neglect. The two attempted to argue that the girl would willingly enter the box, but evidence shows otherwise.
Pulaski County Sheriff Jeff Richwine said a rope and "metal eye" on the box indicated that she would be forcibly locked inside.
Officers discovered the girl inside the box late Wednesday, and described the interior as smelling of urine with dead bugs in the corners.
Richwine told reporters that during the search, "Nobody spoke up about a little girl in a box, even while we were in there and started taking people out, nobody spoke up and said hey, there's a little girl over here in a box."
The girls maternal grandfather, Frank Jackson, told WNDU that Short barely allowed him to see his granddaughter since the death of his daughter.
"I've seen people treat their animals better. It's a nightmare and I wish I'd wake up," Jackson grieved.
Short and his wife continue to argue that the girl voluntarily climbed in the box. The young girl is non-verbal, leading the sheriff to fear the father's claims will be believed and she will return to the same, awful situation.
"This is definitely a problem, that somehow we've got to get this figured out where we're not putting kids back in these same messes and then letting it start all over again," Richwine said.
Five additional juveniles found in the residence were released to Pulaski County Indiana Department of Child Services.
The three-year-old girl is currently in protective custody.
— The Horn editorial team