Republican presidential candidate Donald Trump has been uniting skeptical conservatives behind him since officially clinching the GOP nomination last month.
But holdouts from the multi-million dollar "Never Trump" campaign that aimed to block him from the Republican nomination say they're not done.
They seem to have settled on their third-party candidate — but his arrival to the political scene has come with a fizzle, not a bang.
Noted conservative commentator Bill Kristol teased political analysts with a Twitter post on Sunday, saying:
Just a heads up over this holiday weekend: There will be an independent candidate–an impressive one, with a strong team and a real chance.

— Bill Kristol (@BillKristol) May 29, 2016
So who is this mystery candidate? Apparently it's National Review columnist David French.
Or, as NBC News simply put it, "Wait, who?"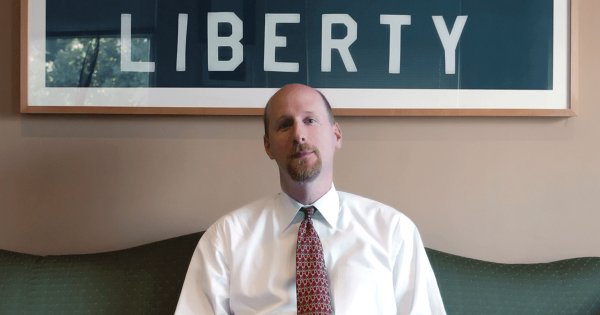 According to Bloomberg Politics, "Two Republicans intimately familiar with Bill Kristol's efforts to recruit an independent presidential candidate to challenge Donald Trump and Hillary Clinton have told Bloomberg Politics that the person Kristol has in mind is David French—whose name the editor of the Weekly Standard floated in the current issue of the magazine."
French is a veteran and constitutional lawyer, but has never held political office. And he's far from a household name.
The selection of French may reflect the Never Trump movement's difficulty finding a candidate willing to run. Several high-profile figures, including 2012 Republican nominee Mitt Romney, have reportedly said no.
Sources told Bloomberg that French has not made a final decision, but is open to launching a longshot bid.
But the frightening part of a potential French candidacy is that he doesn't need to win in order to stop Trump. Even if he pulls in a few percent of the popular vote, he could damage (perhaps fatally) Trump's campaign.
Fittingly, French himself tweeted in February harsh criticism of Ohio Gov. John Kasich's presidential chances:
If John Kasich is the big story out of New Hampshire, then New Hampshire isn't a big story.

— David French (@DavidAFrench) February 9, 2016
A suitable description of his own potential candidacy.