They have heard the stories of floating orbs and disembodied voices, and officials at the University of Connecticut say they really shouldn't have to tell people that the abandoned mental institution the school owns is not actually haunted.
"As far as I know, we have no confirmed ghost sightings," said Tom Breen, a school spokesman, tongue firmly in cheek.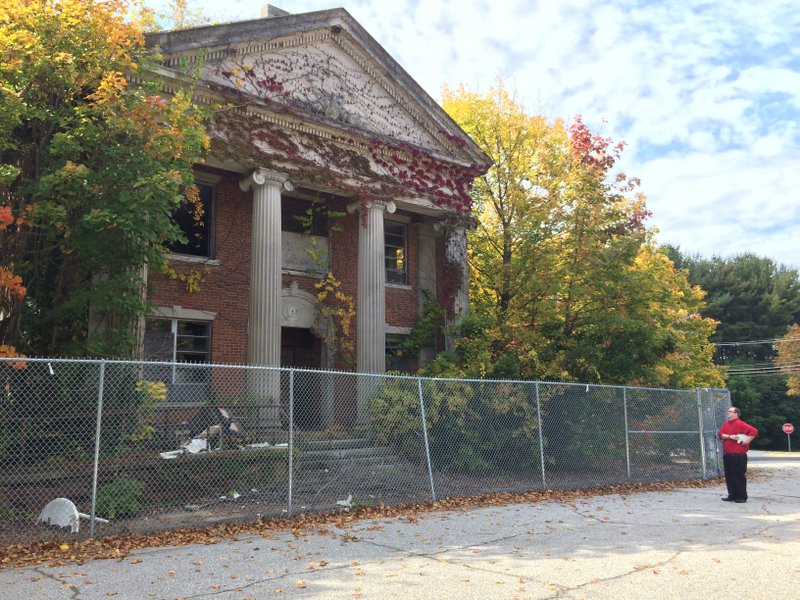 But that hasn't stopped the curious from sneaking into the abandoned buildings on property covering more than 350 acres that for decades housed the Mansfield Training School, where people with mental disabilities were institutionalized. Trespassers come out especially at the start and end of every school year, and around Halloween.
The state gave the 350-acre property to UConn after the institution, which began in the 1800s as the "Connecticut School for Imbeciles" and moved to Mansfield in 1917, was closed in 1993. The university's main campus is a few miles down the road in Storrs.
Twenty-three years later, about half of the 57 buildings on the property remain as they were when the last of its 1,800 residents left. UConn can't tear them down, because the property is listed on the National Register of Historic Places. There are broken windows, holes in roofs, rusting fire escapes, trees and vines growing in and around the crumbling porches. Graffiti messages, including those reading "Get Out" and "Red Water Flows," are written in red paint on the walls of former classroom buildings, dormitories and the old night hospital.
An old theater remains, along with set backdrops still suspended above the stage, along with a projector. There is a bowling alley in one basement and wall decorations in classrooms are as they appeared decades ago.
Several people have been caught stealing copper and other materials. Four trespassing arrests have been made so far this year, which is about the annual average, said UConn police Captain Scott Sleeman.
"The university has gone to a lot of effort to put up fences and post signs to keep people out," Sleeman said. "These are very old buildings and they are not safe to be in."
The property also has attracted both amateur and professional filmmakers. Exterior shots for a 2012 horror movie, "House of Dust," were shot there and the school has received several other requests from producers who like the idea of not having to recreate an abandoned mental facility. Another film was supposed to be shot there this year, but scheduling conflicts arose and the project was scrapped.
As with any other part of campus, anyone can come take pictures or wander around the campus, as long as they don't go inside the buildings, Breen said.
UConn hopes to develop the campus further, and is exploring whether some public-private partnerships might be feasible.
But any changes to the property would cost millions of dollars just in cleanup and the school has instead been focusing its resources on infrastructure improvements on the Storrs and regional campuses, Breen said.
"These were buildings built between the world wars and they were built with asbestos and lead paint and all kinds of things that would have to be abated," Breen said. "It just doesn't make sense to spend our resources right now on what is essentially an annex space."
The Associated Press contributed to this article.