On the night of June 17th, 24-year-old security guard Frank Wills found an out-of-place piece of duct tape while patrolling the Democratic National Committee (DNC) headquarters.
Its discovery led to the Watergate investigation that took down President Richard Nixon.
Sometimes, the simplest things can topple an empire.
For former Secretary of State Hillary Clinton, it is her husband's absent-minded doodles on White House stationary that could prove her undoing.
Clinton has sworn up and down that her controversial, home-brewed email server was safe, secure and legal. She's said there's no proof at all that foreign hackers were able to break into it and peek at her top-secret emails containing critical national security data.
But Clinton's biggest lie may have just been exposed in the most unlikely way possible: In a series of doodles drawn by husband Bill Clinton.
A shocking new revelation connects a hacker's release of Bill Clinton's silly White House drawings to what may be one of the biggest national security breaches in the nation's history — one that comes with a 10-year jail sentence.
Like a kid not paying attention in elementary school, the former president was known for doodling all over his paperwork when he was in office.
Reporters have tried to obtain those doodles… but his library has refused to release them.
Then in 2013 the hacker Guccifer – a Romanian whose real name is Marcel Lazar and who is now in federal custody – released the drawings online.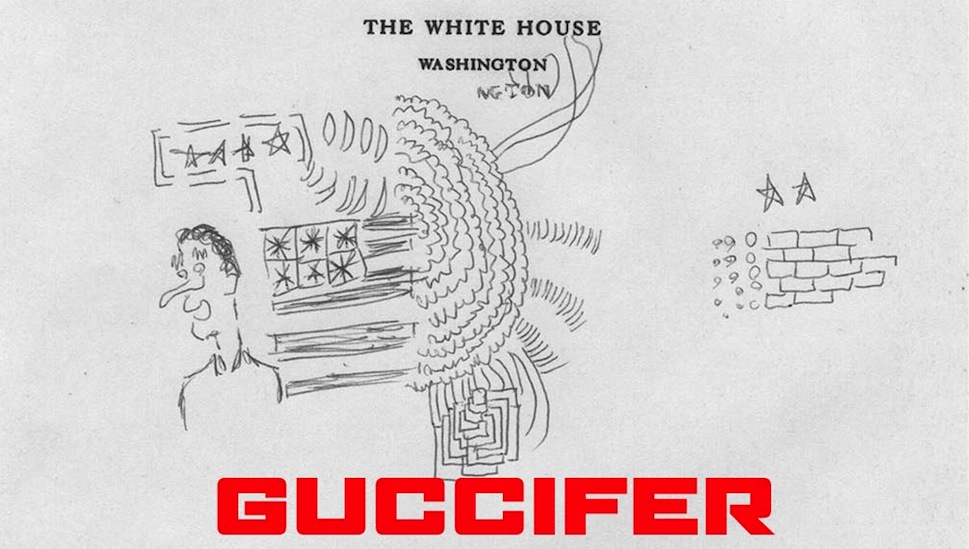 He didn't say where he got them from at the time, but it was widely assumed by the media that he had hacked the Clinton Library.
Turns out the media may have been wrong.
Instead, new evidence indicates that the stolen doodles came from the hacking into the former president's personal server — the same server that was also being used to house wife Hillary's emails.
Clinton may have accidentally revealed exactly what happened last year, when she explained how her email server was set up in an interview with Chuck Todd on NBC's "Meet the Press."
"It was already there," Clinton said. "It had been there for years. It is the system that my husband used when he got out of the White House. And so it was sitting there in the basement."
In other words, the email server that contained the former president's personal files – including, perhaps, his White House doodles – was the same as the server Clinton used for storing classified government information.
And by releasing the doodles, Lazar lent credence to his claims that he repeatedly broke into the Clintons' personal server. And Hillary Clinton's failure to protect classified national security information should lead to criminal charges.
Lazar, apparently, wasn't the only one to break into the server. He told Fox News last week he saw that the server had been accessed by at least 10 different IP addresses all over the world.
Hillary Clinton has tried to dismiss the hacker's claim, but the new revelation gives the hacker serious credibility.
And that makes the warning he issued to the news network all the more ominous.
Lazar claimed he had more than just doodles. He said he's hidden 2 gigabytes of data that's "too hot" and "is a matter of national security."
If he did gain access, it's not hard to believe he found sensitive data: Of the more than 30,000 pages of the emails from Clinton's private server released by the State Department, 22 were classified as "top secret," 65 as "secret," and more than 2,000 were listed as "confidential."
Under federal law, it's a crime not only to steal classified government data, but it's also a crime to allow information to be taken through "gross negligence."
In fact, handling national security information with "gross negligence" is a violation of the Espionage Act, which comes with a prison sentence of up to 10 years.
If Lazar is sitting on that data, it is not far fetched to believe the FBI will decide "gross negligence" includes Clinton putting sensitive government documents on a basement server. The FBI is also reportedly looking into the possibility that Clinton and her aides tried to obstruct their investigation.
Duct tape took down a president before. It is reasonable to think doodles like these are proof Hillary Clinton is set to be undone?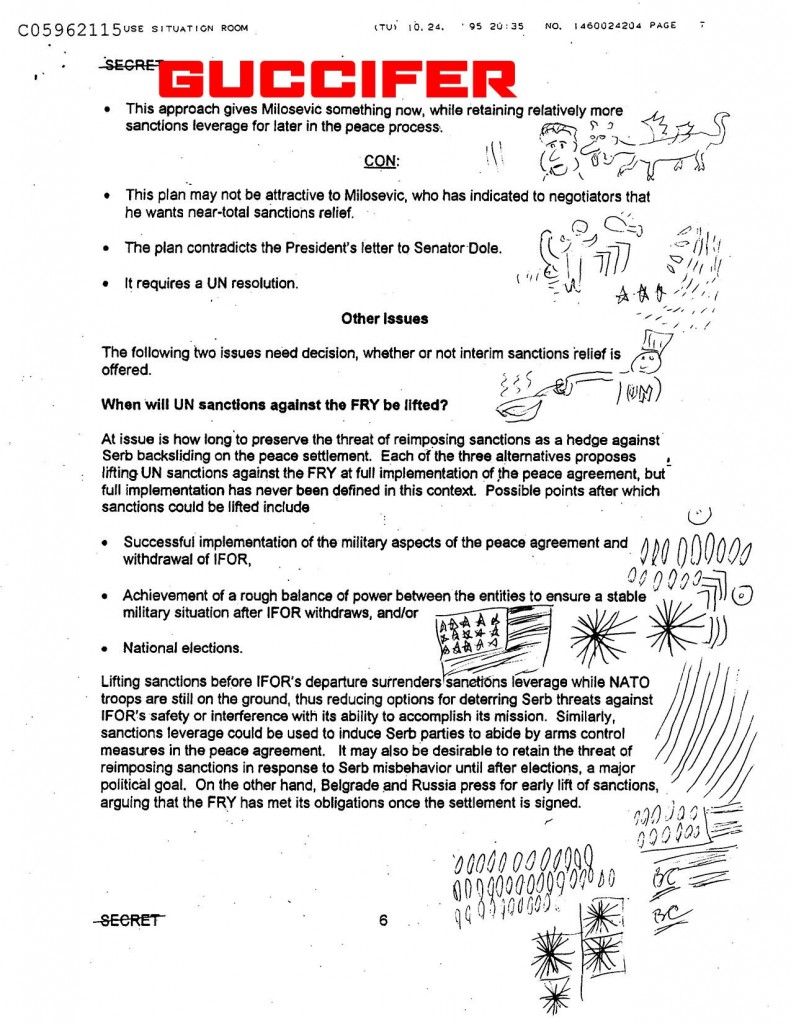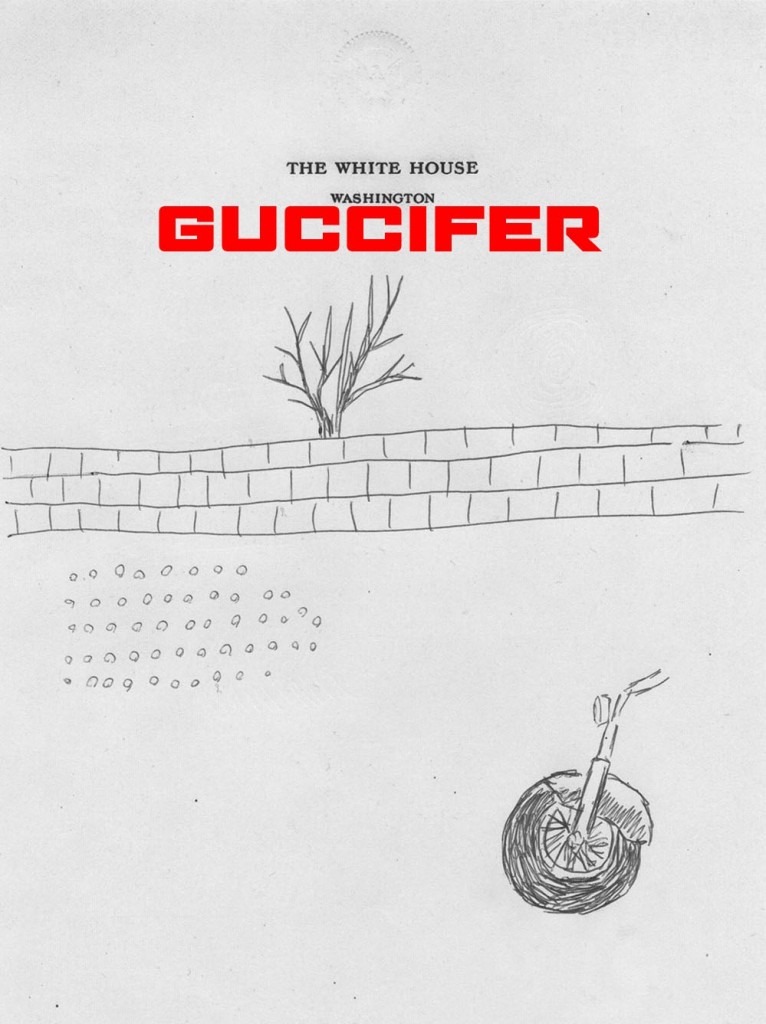 — The Horn News editorial staff