For years, conservatives have complained that the mainstream media cannot be trusted.
Now there's proof — and the corruption is worse than suspected.
The most recent batch of emails released by WikiLeaks reveals that CNN and The Washington Post were communicating with the Democratic National Convention during the election primaries, filtering them information to use in their reporting.
In fact, Democrat insiders were actually writing the questions for interviews and doing newspaper research!
These allegedly non-partisan publications clearly had an alternative agenda outside from honest and respectable journalism.
DNC research director Lauren Dillon asked other party officials for insight on questions to be asked by Wolf Blitzer in an interview with Republican nominee Donald Trump focusing on foreign policy in an email dated April 25th.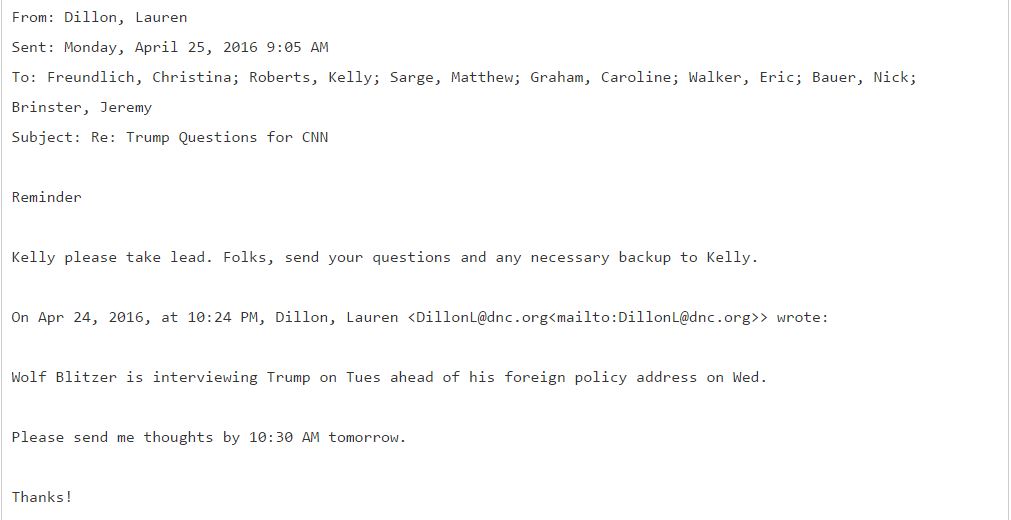 Officials responded with a huge list of potential questions Blitzer could pose to Trump, many of which focused on past controversial remarks the republican candidate had made.
The unethical interview was canceled, but the DNC promised their friends at the Clinton News Network (CNN) that the questions wouldn't be wasted.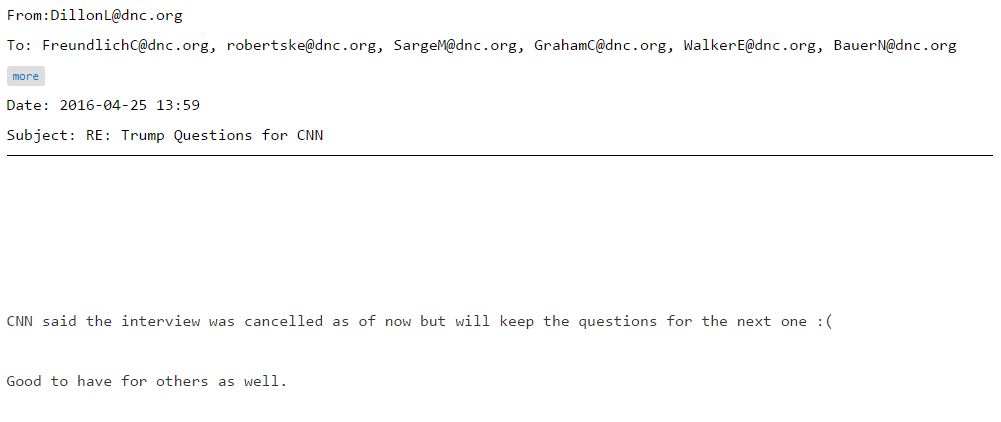 CNN isn't the only one in bed with the Democrats.
Washington Post writer Dana Milbank asked the DNC to do her job for her. In a negative column about Trump, she turned to his opposition for research on a piece titled, "The 10 Plagues of Trump."
DNC deputy communications director Eric Walker emailed the DNC research team requesting the 10 worst Trump quotes.
Milbank's article clearly used the DNC research; eight out of her articles 10 points come directly from Clinton insiders..
It's clear the mainstream media has been working with the DNC and Clinton campaign to shape the political discourse throughout the entire election, focusing on Trump controversies.
There's no denying it now. The system is totally rigged — inside and out — against Trump and his supporters.
– The Horn editorial team