"Do you want this kind of leadership, using you and your loss for political gain?!"
A California resident blasted Democratic vice presidential candidate Sen. Kamala Harris, D-Calif., and Gov. Gavin Newsom and claimed they trespassed on his family's property for a political photo-op.
Best Water To Drink In The AM [sponsored]
Harris and Newsom had been touring areas impacted by the wildfires engulfing Fresno County when they partook in a photo-op on the burnt down remains of the Patten family's home.
Trampas Patten, who identified himself as the homeowner's son, along with his sister Bailee slammed the senator and governor for using their family's loss for political gain.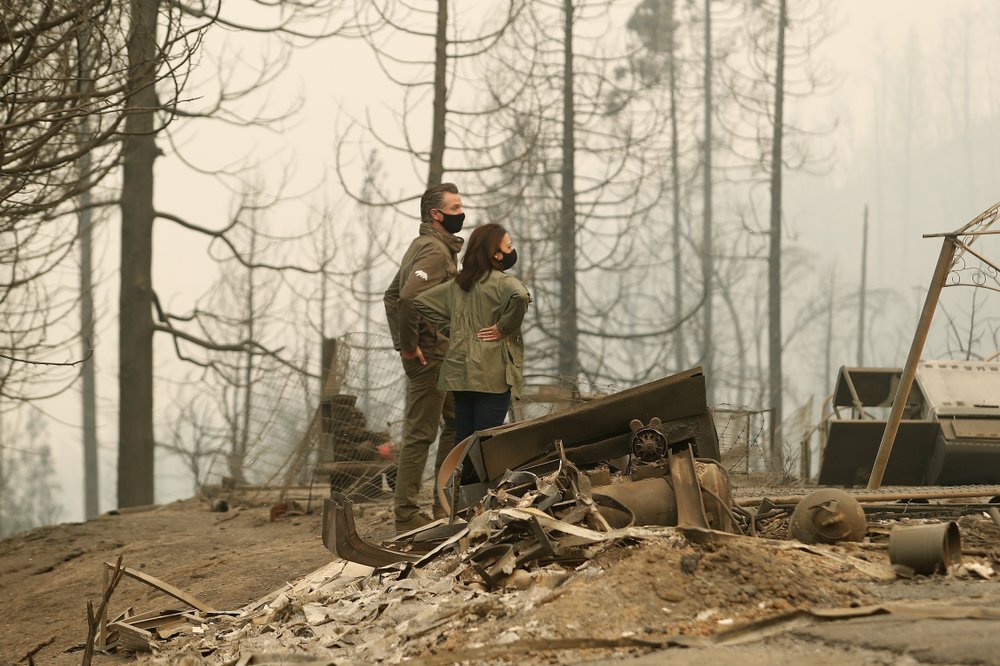 "What has me really frustrated right now is the fact that these two politicians used my parent's loss for a photo opportunity to push their political agenda," he wrote in a Facebook post.
"Decent human beings that have character and class, wouldn't air someone else's misfortune on national television! I guess those property taxes my parents pay allow politicians to do this! Private property doesn't exist in California anymore!"
You can see the viral social media post below: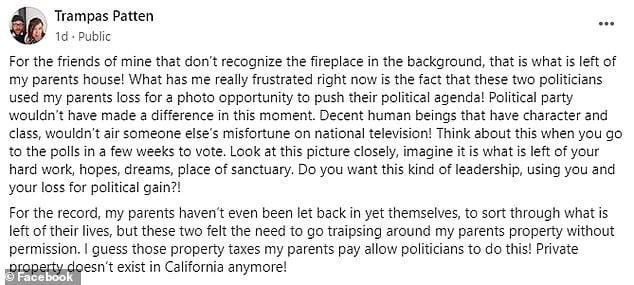 Ms. Patten echoed similar sentiments, saying the "agenda can wait," and said neither Democratic leaders have reached out to the family to express condolences.
Sponsored: Did you eat this for lunch?
"You never got my parents permission to go on our property, nor did you ask if we needed help," she wrote in her on Facebook post.
According to The Daily Mail, there's some uncertainty around the trespassing violations in Fresno County. A spokesperson for the local sheriff's office said he was unsure if the politicians needed permission to enter the property.
Whether or not a criminal violation occurred remains to be seen, but the backlash is at the very least embarassing .
While the media was fawning over the shoes Harris wore on the smoldering embers of a resident's home, a family was grieving.
The Horn editorial team