Neighbors called the Word of Life Church, the site of a brutal murder in Central New York this week, a 'cult' surrounded in mystery.
Their building in New Hartford is a place where the men all dress in "long, black trenchcoats," women are rarely seen outside, and where members are often heard singing strange chants at 3 a.m.
Now it's the site of a murder investigation after two teenage brothers were allegedly brutally beaten — one of them fatally — by their parents, sister and other members of the congregation after a service Sunday night.
The beatings were to force them to confess their sins and seek forgiveness, police said.
Police Chief Michael Inserra said investigators are still looking into what these supposed sins were.
Lucas and Christopher Leonard, 19 and 17, were pounded with fists Sunday at the Word of Life Church during a violent "counseling session", Inserra said. They were beaten in the abdomen, genitals, back and thighs, authorities said.
Lucas died and his brother was hospitalized in serious condition. Six church members — including the brothers' parents and sister — have been arrested.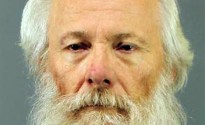 "Both brothers were subjected to physical punishment over the course of several hours, in hopes that each would confess to prior sins and ask for forgiveness," Inserra said.
The parents, Bruce and Deborah Leonard, were charged with manslaughter in Lucas' death. Four other adults were charged with assault in the younger brother's beating, including Sarah Ferguson, 33, the victims' sister. All have pleaded not guilty.
Lawyers for the parents and the sister had no comment. Contact information for the other defendants' attorneys wasn't immediately available.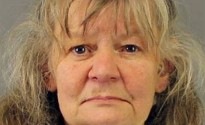 The church is a former elementary school where a Christian congregation has worshiped for as many as 30 years.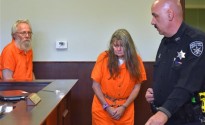 Neighbors in the once-thriving mill town of 22,000 people about 50 miles east of Syracuse said the congregation's secretive ways made them suspicious.
"I'm really afraid. In my heart I don't think this is the first incident," said Eva Monaghan, who lives around the corner from the church. "Over all the years, I can't imagine this is the first thing. Maybe nothing as bad. Around town, it's considered a cult."
Police said more arrests are expected as the investigation continues.
The investigation began about 12:30 p.m. Monday when family members brought Lucas Leonard to a hospital, where he was pronounced dead. Police surrounded the church and entered it. Several children were turned over to child welfare authorities.
Nancy Kneller, who works at a Catholic church next door to Word of Life, described the congregation as a close-knit group.
"It's really sad. I think that people have always been so suspicious. Why are they so secretive? Why are there no kids out playing?" she said. Still, she said, "I think they're good people that made a bad decision."
The Associated Press contributed to this story