Before the Umbqua Community College (UCC) shooting, a posting on the message board site 4chan included a chilling warning telling other users not to go to school Thursday in the Northwest.
Multiple media outlets are reporting that the post may have come directly from Chris Harper Mercer, who is being widely reported as the gunman who killed nine and wounded seven at UCC yesterday. Mercer died following a shootout with police.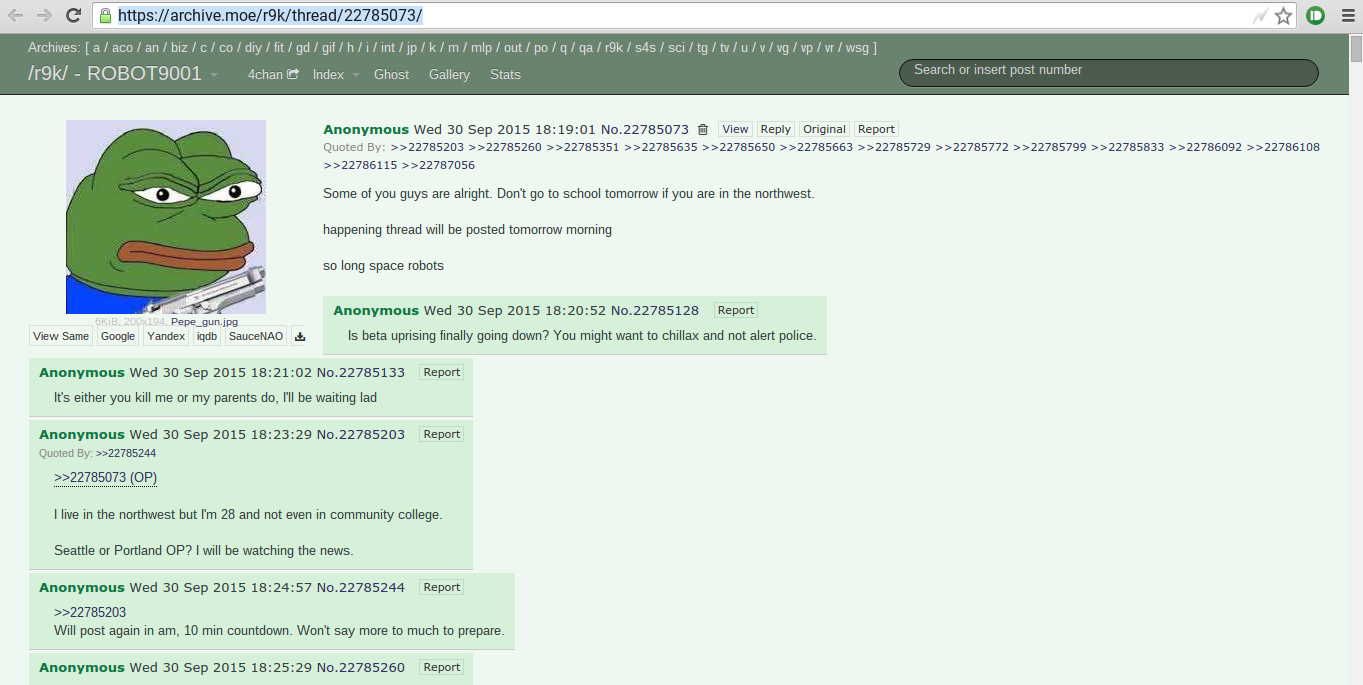 Replies included users recommending murderous tactics and targets to the original anonymous poster, speculated to be Mercer. And Thursday's tragic mass shooting in Oregon may have had a specific target – Christian students.
According to multiple sources citing witness testimony, Mercer stopped his attack and began demanding to know students' religion. If they answered they were Christian, they were executed with a gunshot to the head.
One student posted on Twitter an account from her grandmother, a reported UCC employee, detailing the religious targeting.
A neighbor, Bronte Harte, told The Associated Press that Mercer "seemed really unfriendly" and would "sit by himself in the dark in the balcony with this little light."
In the Los Angeles-area suburb of Torrance where the reported killer lived for a short time several years ago, neighbors recalled him as uncommunicative.
Mercer has also been linked to a blog post expressing admiration for Vester Flanagan, the man who killed two Virginia reporters on live television last month.
Roseburg is in Douglas County, a politically conservative region west of the Cascade Range where people like to hunt and fish and pursue other outdoor activities.
Hundreds went to a candlelight vigil with many raising candles as the hymn "Amazing Grace" was played.
UCC has approximately 3,300 full-time students and 16,000 part-time students, and is located in Western Oregon on the North Umpqua River. The 100-acre campus holds sixteen buildings and is approximately six miles north of the town of Roseburg.
The Associated Press contributed to this report.