Supreme Court nominee Amy Coney Barrett's ongoing Senate confirmation hearing has seen many powerful moments since it began Monday.
Sponsored: Is THIS why your memory's fading? (shocking)
The moment Barrett brought up the "Ginsburg Rule" to settle questions from Democratic senators on how she'd rule in specific cases, was a strong message to liberal lawmakers.
Democrats, without the votes to stop Barrett's confirmation, have often brought up the upcoming case by President Donald Trump's administration on the legality of the Affordable Care Act.
Sen. Kamala Harris, D-Calif., the Democratic vice presidential candidate, devoted almost her entire allotted time in questioning Barrett on Obamacare — which Barrett seemingly shutdown with a simple answer.
"I'm not here on a mission to destroy the Affordable Care Act," Barrett said
And, of course, who could forget the moment when Barrett was asked what kind of notes she was using to reference all the countless court cases she was being asked about… and she held up a blank piece of paper.
Sponsored: What Calcium Does To Your Heart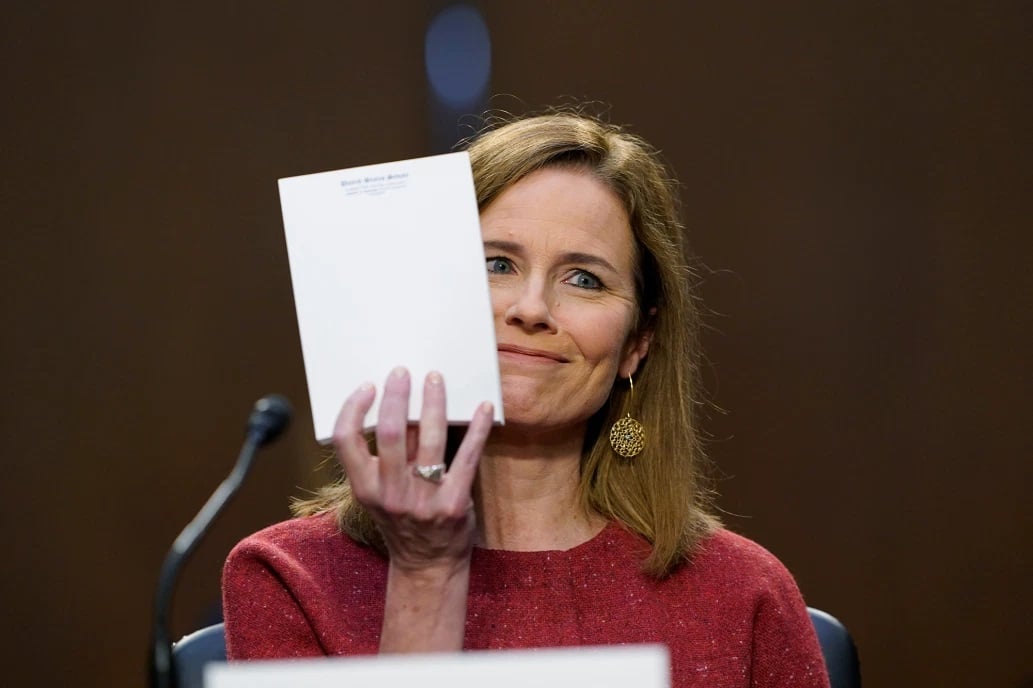 But none of that was as powerful as the moment Wednesday between Sen. John Kennedy, R-L.A., and Barrett when the attacks on her children were brought up.
"I want to finish some housekeeping because then I want to talk about the law," Kennedy started. "I want to give you a chance to respond to something."
"Some butthead professor at Boston University says that because you and your husband have two children of color, that you're a white colonist," said Kennedy. "The implication is that you're a racist and that you use your two children as props."
"Mountain Milk" improves blood pressure FAST [sponsored]
Barrett has seven children, two were adopted from Haiti — one in 2005, one in 2010.
Kennedy was referencing a comment by Boston University professor Ibram Kendi, whose comments went viral and were liked and shared by nearly 7,000 social media users —
And whether this is Barrett or not is not the point. It is a belief too many White people have: if they have or adopt a child of color, then they can't be racist.

— Ibram X. Kendi (@DrIbram) September 26, 2020
"Do you use your children as props?" Kennedy asked Barrett.
Military sleep study STUNS scientists [sponsored]
Barrett's answer brought silence to the room.
"Senator Kennedy, it was the risk of people saying things like that — which would be so hurtful to my family — that when I told Senator [Lindsey] Graham this morning that my husband and I really had to weigh the costs [of a Supreme Court nomination]."It was attacks like that she was afraid of.
Barrett called the attack "deeply offensive and hurtful."
"Things that are not only hurtful to me, but hurtful to my children… who are my children, who we love," Barret said. "Who we brought home and made part of our family."
"Accusations like that are cruel," she said.
"Yeah, they are… aren't they?" Kennedy responded. "How low can you go?"
After a moment of silence, Kennedy continued.
Sponsored: The Most Powerful Superfood of Them All
"I didn't want to ask that question while your kids were here. I'm sorry you have to go through that," he said.
You can see the powerful moment here —
Sen. John Kennedy asks ACB about Boston University's @DrIbram saying that she is a "white colonist" for adopting two Haitian children:

"They are my children who we love and who we brought home and made part of our family and accusations like that are cruel." pic.twitter.com/tgrhUe2zM4

— Daily Caller (@DailyCaller) October 13, 2020
The Horn editorial team