Millions of protesters are swarming the streets of South Korea following the revelation of a secret, shadowy cult figure named Choi Soon-sil secretly controlling the South Korean president for years, manipulating public policy behind the scenes for her own personal gain, reports say.
Now South Koreans are demanding the resignation of President Park Geun-hye, marching in mass near Seoul's presidential palace, where Park is bracing for what's likely to be a bitter and prolonged fight against lawmakers who may attempt to impeach her as early as next week.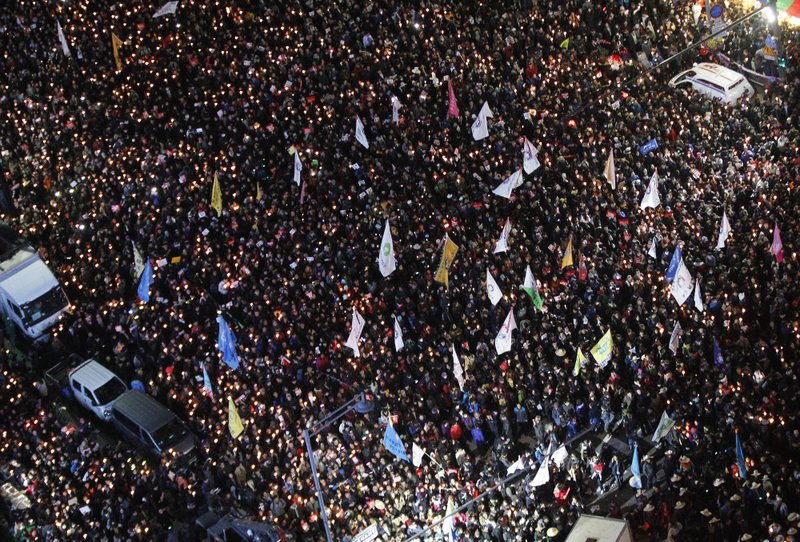 The country's largest opposition party said it will seek to propose an impeachment motion for vote as early as Friday and no later than Dec. 9. Some members of Park's conservative party have vowed to support an impeachment attempt, arguing it would serve the party's interests to distance itself from Park ahead of next year's presidential election.
Members of her administration have already begun resigning, with Park accepting the resignation of Justice Minister Kim Hyun-woong Monday. A senior presidential adviser has also submitted his registration, which Park withheld.
Park has already fired eight of her presidential aides and nominated a new prime minister to try to regain public trust.
But her efforts are failing.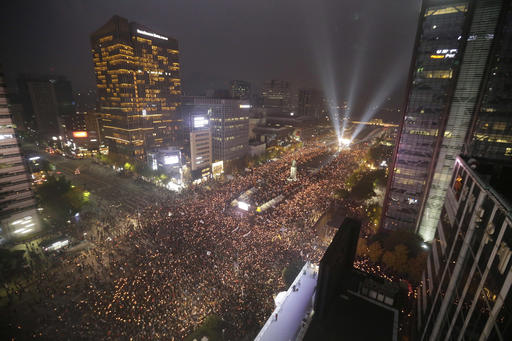 Massive rallies have taken place in recent weeks, with tension Friday night as police clashed with some of hundreds of anti-Park farmers who had planned to roll into the capital on tractors and trucks, injuring several farmers.
Lee and other members of the Korean Peasant League had departed from two towns in the country's southwest and southeast on Nov. 15 and 16, creating a duo of crawling motorcades that inspired Mad Max comparisons on the internet. Police blocked the vehicles after a court ruled that the farmers shouldn't be allowed to park or drive them in rally areas.
Police said 270,000 people took part in the fifth straight weekend of massive protests against the unpopular president, making it the largest rally yet. Organizers put the turnout at 1.5 million.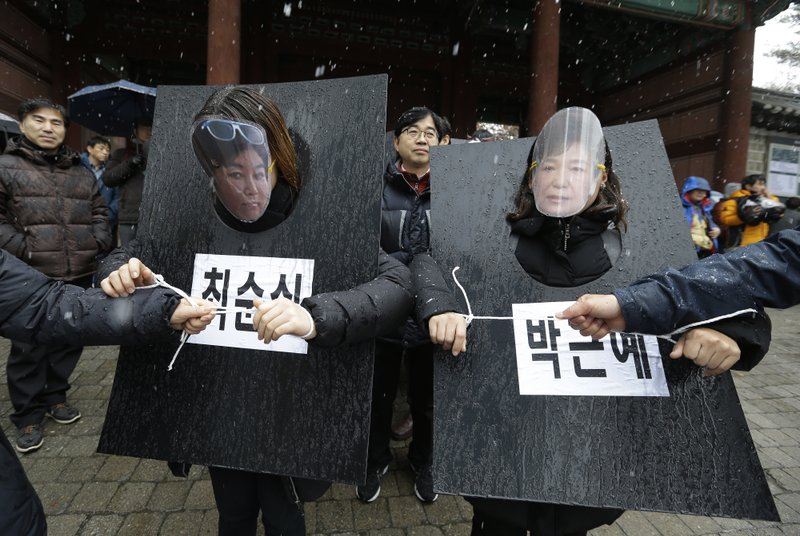 Critics say the police model understates the actual number of demonstrators because it fails to track people moving in and out of the area during the duration of the protest, and is ill-equipped to measure protesters in non-open space, such as sidewalks and alleys between buildings.
Organizers seek to track the entire flow of people from the protest's start to its finish. They collect estimates given by counters deployed at different locations to size up the crowds in each area and update the numbers throughout the duration of the protest.
South Korea and the United States have been long-term allies, but with each nation about to undergo leadership transitions, change could be on its way.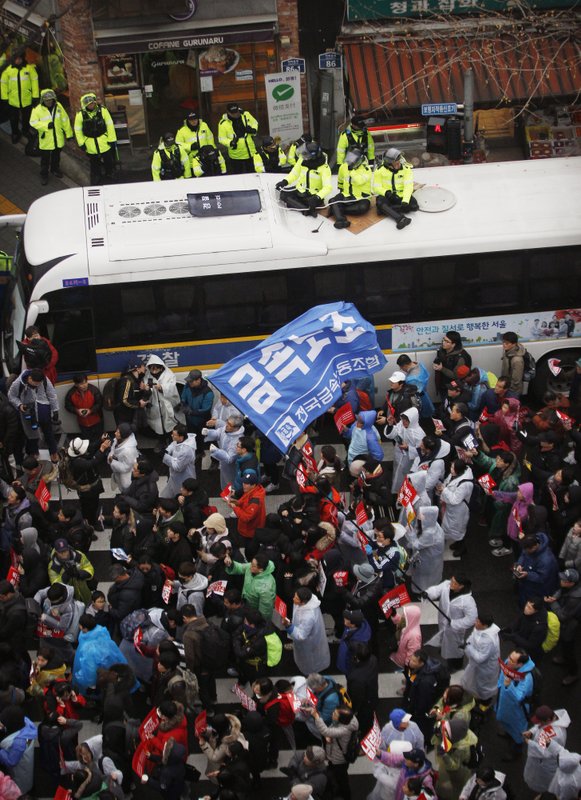 Press Secretary Josh Earnest remained calm amidst the scandal with Obama ally Park, claiming, "the alliance between the United States and South Korea is a close alliance, it's a strong alliance, and it's one that is strong today as it's been," he continued, "one of the hallmarks of a strong alliance is that it remains durable, even when different people and different personalities are leading the countries."
While Obama's administration seems to be committed to their support of Park, President-elect Donald Trump has flirted with different ideas.
Trump suggested throughout his campaign that he would withdraw the 28,500 troops from the Korean Peninsula unless South Korea paid a greater portion of the cost it takes to defend them.
Park said Trump later pledged his commitment to defending the nation from nuclear-armed North Korea in a phone call with the President-elect.
The Associated Press contributed to this article.