After suffering a nearly-fatal gun shot wound during a mass assassination attempt at baseball practice for the Congressional baseball game this summer, GOP Congressman Steve Scalise has been back on the job in the House for about two months.
Scalise played a major role in getting the tax reform bill signed — and liberals thinks he deserves to be shot again for giving Americans their money back.
Facing public outrage, one of these snowflakes deleted cowardly deleted their tweets… but we have the screenshots.
A doctor's prized diabetes recipes… [sponsored]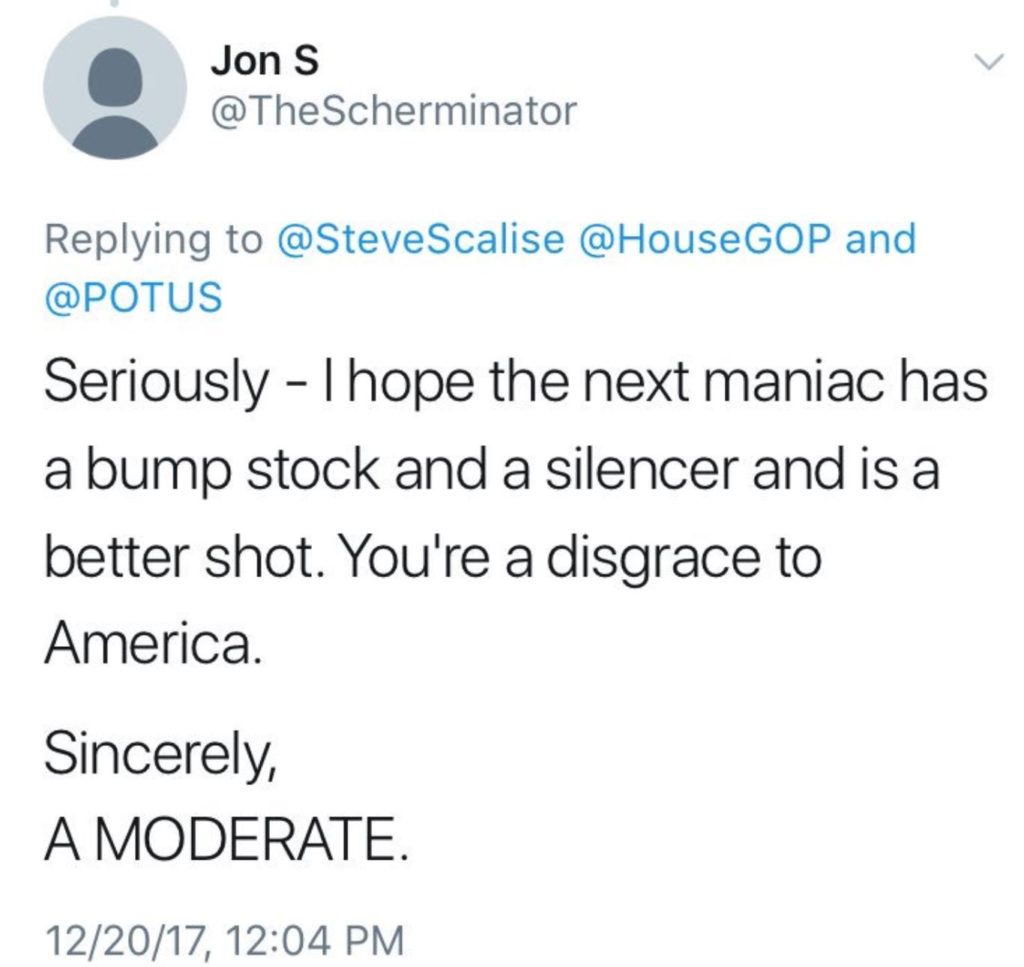 Too bad that the "baseball diamond" shooter's aim was so bad. You are a VILE traitor. #dontmissnexttime

— NPGman (Tony) (@NPGman) December 20, 2017
Scalise is a family man. He has a wife and kids to take care of — and these disgusting excuses for human beings would rather he be shot dead than cut taxes!?
Sponsored: #1 testosterone killer (don't drink THIS)
Liberals are so deranged, they believe that if elected representatives don't obey the state, they deserve to be assassinated.
That isn't democracy. That's what they do in brutal communist dictatorships.
These morons wants the Congressman murdered for signing a bill that takes less of Americas money?
This is the kind of lunacy that we're up against, folks.
–The Horn editorial team