A little more than a year ago, Sen. Kamala Harris, D-Calif. was running for the Democratic presidential nomination with the promise of banning AR-15 rifles.
"When we look at the issue of assault weapons, let's be very clear: Assault weapons are designed to kill a lot of people in a very short period time," Harris said in May 2019. "We cannot any longer afford to allow people to make this a partisan issue. Those guns, those assault weapons, do not discriminate and determine, OK, is the person pointing it at a Democrat or a Republican. This can no longer be a partisan issue."
Harris doesn't think Americans need to rely on an AR-15s firepower to defend themselves.
Sponsored: CAN YOU GUESS: Which Alcohol Is Better For Your Health?
Yet a picture caught her secret service in Miami escorting Harris with — you guessed it — AR-15s.
EXCLUSIVE: VP hopeful Kamala Harris is seen in Miami being protected by dozens of cops and Secret Service agent https://t.co/mIH8ZsFzaQ

— Daily Mail US (@DailyMail) September 15, 2020
Sponsored: Bad News for Bottled Water
Via Daily Mail —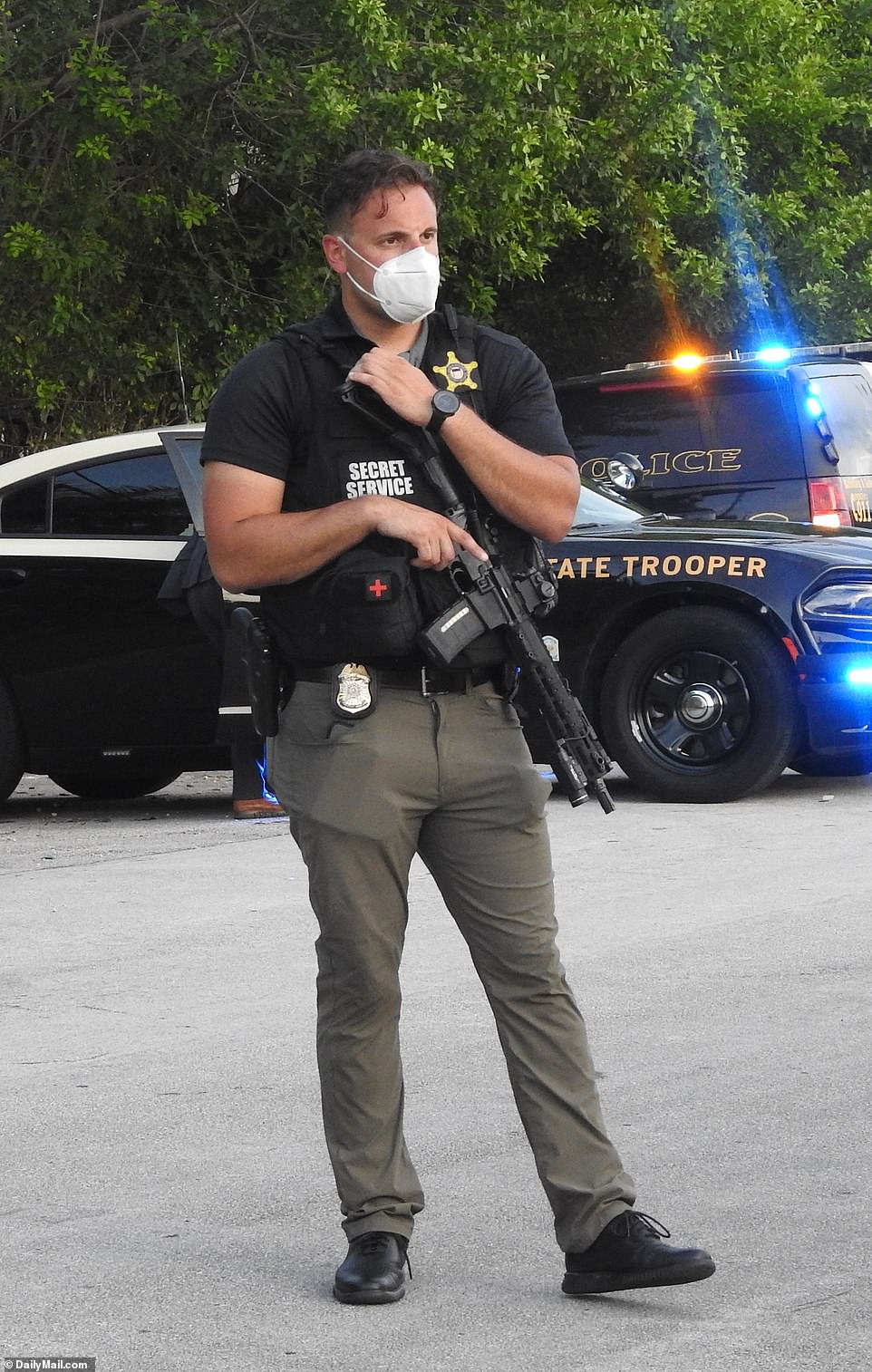 Harris is protected by the very assault rifle she wanted to ban.
During the Democratic presidential primary, Harris promised to take action with stricter gun laws within the first 100 days of her appointment.
Taste THIS brownie for more energy [sponsored]
"Upon being elected," she said at a 2019 CNN town hall. "I will give the United States Congress 100 days to get their act together and have the Courage to pass reasonable gun safety laws. And if they fail to do it, then I will take executive action."
People can change as time goes on, of course … after all, President Donald Trump used to be a registered Democrat!
With the emergence of this photo nobody knows where Harris stands on assault weapons. Fox News' Tucker Carlson actually once said of her, nobody knows what she stands for at all.
Was her promised ban just for points?
In 1944, an experiment was done in this Nazi medical center… [sponsored]
Maybe.
Does it seem her rules are for "thee, not for me?"
Absolutely.
The Horn editorial team