Hundreds of police officers from as far away as Colorado, Utah and Texas came to the funeral and procession to honor a Pennsylvania state trooper killed when his cruiser collided with a garbage truck last week.
Trooper Michael Stewart III, 26, was pronounced dead at the scene of the crash about 2:20 a.m. Friday near Ligonier, about 50 miles (80 kilometers) southeast of Pittsburgh. The cause is still under investigation.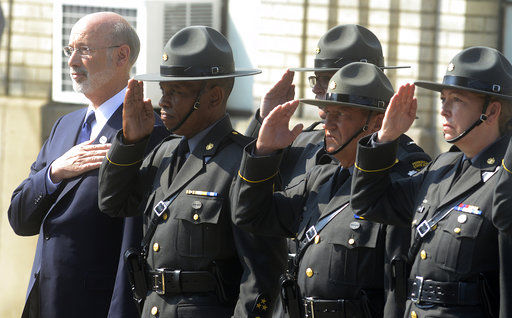 "You always know that when you get an early call like that, you know it's not going to be good," said the Rev. Robert Byrnes, the chaplain of the Greensburg barracks where Stewart was stationed. Byrnes, speaking at Tuesday's funeral in Latrobe, said Stewart was "truly dedicated to his oath of office."
Sponsored: Exotic "wood" works 3x better than chemo? (strange but true)
Two Texas troopers gave a flag that flew over that state's Capitol to Stewart's family.
"We're all state troopers. When one of us falls, we all fall," said Texas Trooper Joshua Sneed.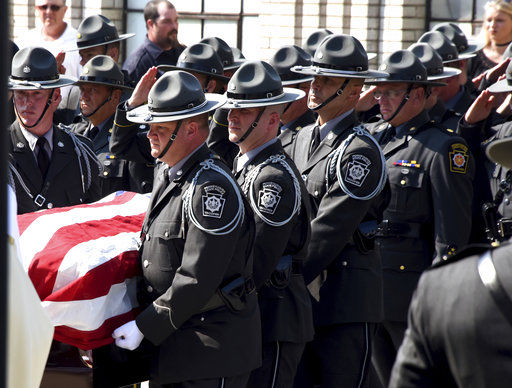 Stewart died a week before his 27th birthday, not far from where he grew up.
He graduated from Greater Latrobe High School in 2008 and Indiana University of Pennsylvania in 2012. He became a trooper in 2014 and was assigned to the Chambersburg area before transferring to Greensburg, whose troopers patrol the general area where he was raised.
REVEALED: The untold story of ancient Rome [sponsored]
Drums, bagpipes and hundreds of officers were part of a formal procession leading to a private interment service.
Stewart's partner, Trooper Travis November, suffered a concussion and a hairline pelvic fracture in the crash. He attended the funeral.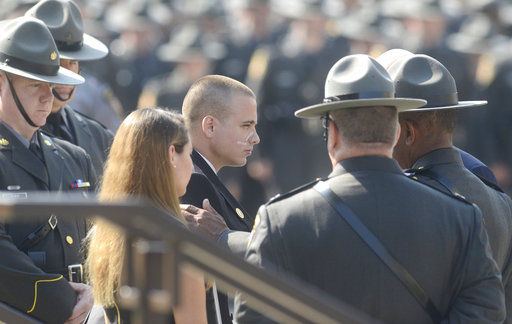 Amanda Dzambo was among the citizens who watched the procession from outside her brother's podiatry office nearby.
"I think it's amazing seeing them all together walking up the street. I have chills to see so many people come out for another officer," she said.
The Associated Press contribute to this article.