Despite taking a beating in the Wisconsin primary, former Secretary of State Hillary Clinton still seems to be the inevitable Democratic nominee for president — and insiders say she's already creating a shortlist of potential vice presidents.
In a year when Republicans are having their own problems finding a candidate, Clinton could have helped seal the deal for herself by tapping a moderate with bipartisan appeal.
But instead, she may be developing a shortlist that is almost custom-created to enrage conservatives and maybe even her own party's moderate wing.
In fact, right at the top of the list is everybody's least-favorite socialist…
—
1) Vermont Sen. Bernie Sanders
They may be squabbling now. But that doesn't mean they won't kiss and make up. Offering a rival the Number Two spot is a common compromise in presidential politics, and getting Sanders on board would help Clinton with his coveted independent base, especially college kids (who clearly have yet to take Economics 101).
On the other hand, aside from his frightening socialist principles, Sanders would be the oldest man ever selected as vice president, more than 20 years older than the average age of those chosen for the position.
He's even older than Ronald Reagan at the start of his second term – and given the whispers about Clinton's reportedly frail health, putting someone even older than her at the vice president spot is bound to raise serious concerns.
—
2) HUD Secretary Julian Castro
The former mayor of San Antonio is a popular name bandied about in the liberal cocktail party circle.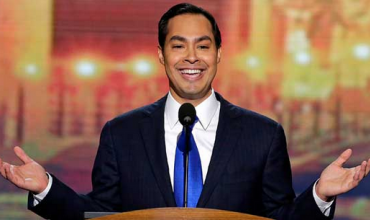 By all appearances, he's practically been groomed for the job of playing second fiddle to Clinton. According to Politico, Castro was mentored by former President Bill Clinton before delivering his headline-making keynote speech at the 2012 Democratic Convention.
Castro would help Clinton with the Latino vote, and the left would have their ultimate politically correct fantasy of a ticket without a single white male on it.
On the flipside, poll numbers show Clinton may not need help with the Latino vote if GOP frontrunner Donald Trump is the Republican nominee. Castro is also untested and inexperienced – and while he's beloved in San Antonio, it's unlikely he'll help turn the solidly red state of Texas even slightly blue.
—
3) New Jersey Sen. Cory Booker
Another liberal darling — and another PC choice — Booker could help ensure a win in New Jersey.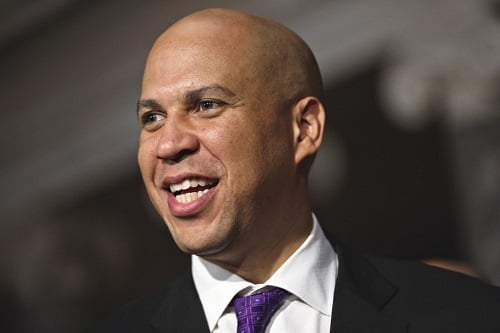 While the Garden State has voted Democrat in six straight presidential elections, Gov. Chris Christie was reelected in a landslide in 2013 – showing the state's shade of blue might not be so true, especially if area favorite Trump is Clinton's opponent.
Booker is beloved in his home state after making a name for himself with heroics while serving as mayor of Newark. He made sure the press was there to hear about him shoveling snow for an elderly resident, rescuing a woman from a fire and even saving a freezing dog!
But for all the coverage he's been given, Newark remains a mess and he's accomplished even less in the Senate – hardly the track record you'd want of someone a heartbeat away from the presidency.
—
4) Bill Clinton
OK, we threw this one in for laughs — sort of. But the fact is, the former president is beloved by liberals and in many ways is far more popular than his wife.
He'll have pre-9/11 nostalgia in his favor, and while he's certainly looking every bit his age, he's actually two months younger than Trump.
Yes, he IS subject to term limits, but the Clintons have always played fast and loose with the letter of the law. In this case, it depends on what your definition of "IS" is.
The Constitution forbids being ELECTED president twice. It doesn't forbid becoming president in other ways – such as, for example, if the president is sent to prison and the vice president needs to take over.
While Slick Willy as a VP is certainly a longshot, expect the question to at least be raised. And, certainly, he'd be functioning as at least an informal Number Two in a Hillary administration.
—
5) Minnesota Sen. Al Franken
The former unfunny comic has been even less funny in the U.S. Senate, where he's consistently ranked as one of its most liberal members.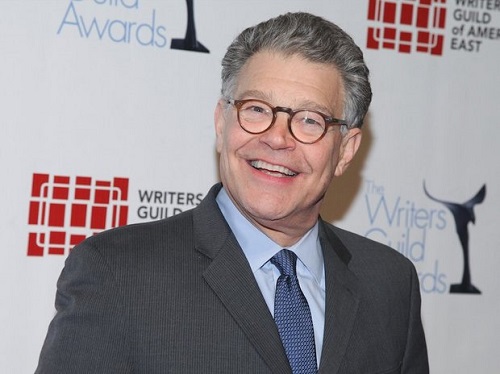 But picking him might appeal to more than just the party's left. He could also help with Clinton's vanity.
"He's an inch shorter than Clinton and practically screams 'second banana,'" wrote Politico's Bill Scher. "No one will demean Clinton by musing about whether the ticket's positions should be reversed."
Indeed, they will be musing if maybe he shouldn't be on the ticket at all – because Franken holds little appeal to moderates and Middle America. In addition to being unabashedly liberal, he's also known for crude jokes – including a sickening crack about bestiality.
What are your thoughts on potential Clinton running mates? Comment below!
– The Horn editorial staff