Democratic presidential candidate Hillary Clinton has a secret planned for Monday's debate.
It's a simple thing, but her embarrassing little white lie is a symptom of a larger problem — dishonesty from the Clinton campaign is the everyday norm.
For the debate, Clinton has had a special podium rigged so that she can appear taller — and more presidential — to viewers tuning in on television when she faces off against Republican presidential candidate Donald Trump.
Just days after Clinton criticized Trump for promoting unrealistic body images among women, Clinton will be using a combination of a smaller podium and a box to make herself look like a giant.
Of course, the media hasn't spent a second calling her out on the hypocrisy.
The Clinton campaign fears Trump's dominating stature — he's six-feet, two-inches tall — will sway voters when he appears next to the five-feet, six-inches tall Democratic nominee. Clinton's team doesn't want the former secretary of state, whose health and well being has been controversial, to appear weak in front of the television camera. So they insisted on the special podium tonight.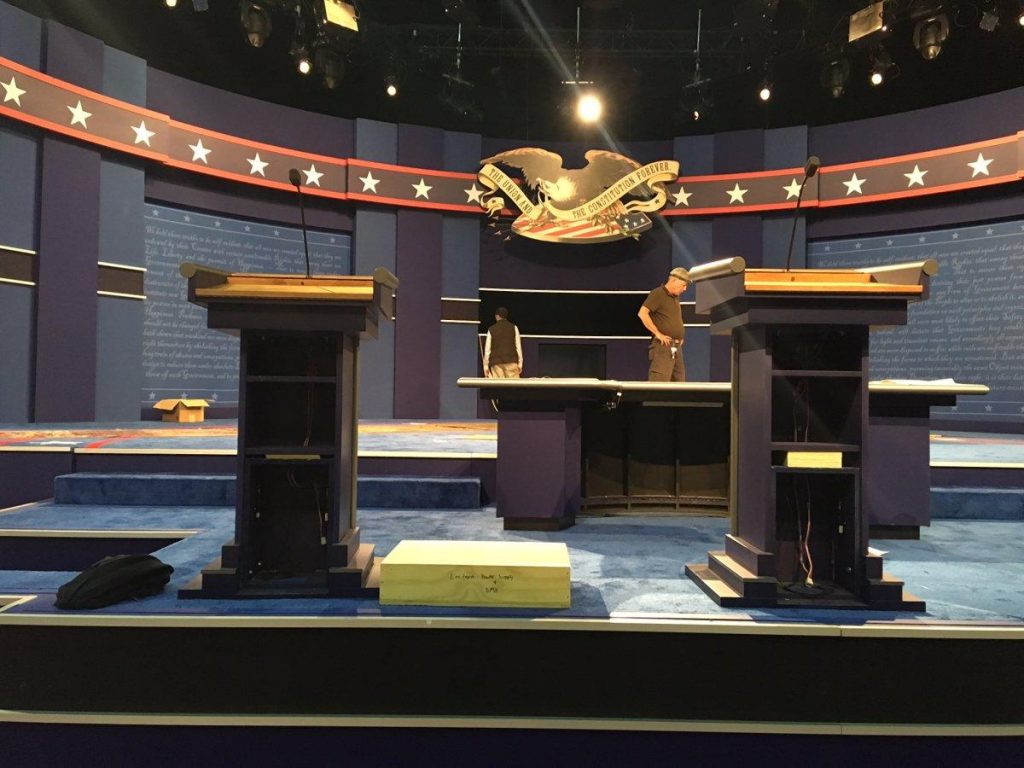 "One is clearly larger… than the other," WABC's Rita Cosby, who first noticed the booster, said in an email to New York Daily News.
---
Sponsored: Watch: Alzheimer's-reversing "cocktail" recipe
Can a homemade "beverage" permanently end Alzheimer's disease?
That's what experts are now claiming after seeing THIS drink in action.
Recently, a Tufts University educator unveiled an Alzheimer's-Reversing "Cocktail" recipe , and some researchers are finally admitting it's a cure.
Don't wait another second to start reversing your memory loss. Get the incredible recipe here.
---
Height isn't the only concern. Some analysts have noted the schedule could spell trouble for the oft-ill former secretary of state.
"Monday's showdown will be 90 minutes with no commercial breaks. That could be a cause for concern for Clinton, who's been recovering from pneumonia, if she suffers a distracting and lengthy coughing fit," The Boston Herald wrote Monday.
Who do you think will win tonight's debate? Vote below and comment with your opinion.