The Flint, Michigan water crisis has become a national embarrassment that exposed thousands of people to unsafe levels of lead.
Now, government officials are sounding the alarm that the problem has not been confined to Flint.
In fact, your community could be affected.
According to a new analysis of a U.S. Environmental Protection Agency report, nearly 18 million Americans now live in communities where the water systems are violating the law.
That amounts to more than 5,300 water systems that aren't following government guidelines when it comes to metals like copper and lead.
According to the report, water systems are either not testing frequently enough for lead, not testing enough homes, or manipulating tests to get better results.
And the EPA is allowing them to get away with it.
For example, researchers have found that water utilities are selectively testing newer homes unlikely to have high levels of lead, or are allowing the water to run to diminish lead levels.
Philadelphia, CNN reported, only tested less than 40 of an estimated 50,000 homes with lead service lines.
Experts say this inadequate testing is putting Americans directly in harm's way. The Flint water crisis was triggered when the city changed its primary water supply to the Flint River, where the water is more corrosive.
That allowed lead to leach from pipes and fixtures into the water.
How much lead is in water is, in fact, heavily influenced by the pipes used to deliver the water, and the pipes and fixtures in the home or business. Lead levels can vary significantly from house to house, which makes thorough testing even more important.
So are water systems in your area violating the law? This map from the Natural Resources Defense Council can help give you a clue.
And, when in doubt, always make sure to test the lead levels of your water yourself. You can buy kits online or at most home improvement stores.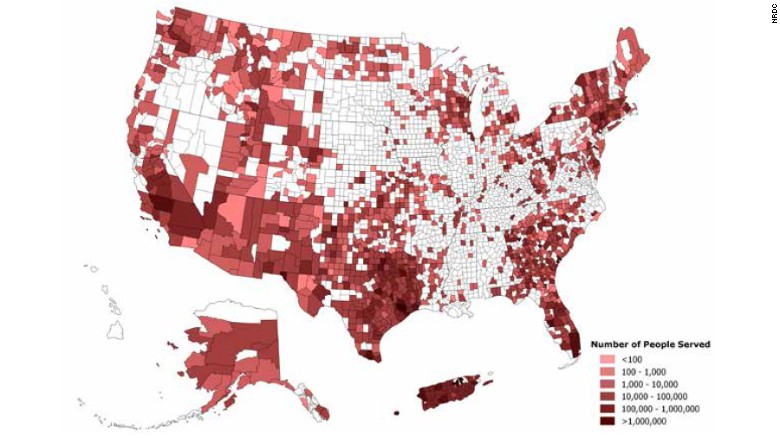 — The Horn editorial team