Appearing on "The Story w/ Martha MacCallum" on Monday, Fox News' Jonathan Morris talked about resigning his position as a Catholic priest and taking a sabbatical from his career as a regular contributor.
In an emotional interview, Morris explained his decision to walk away from his career, which he quietly announced a month ago on social media.
Sponsored: Surprise on camera as gorgeous woman interviews 65-year-old man
Morris became a priest 25 years ago, but has decided his calling is taking him away from the priesthood.
He said he's interested in starting a family but told MacCallum he has no one specific in mind.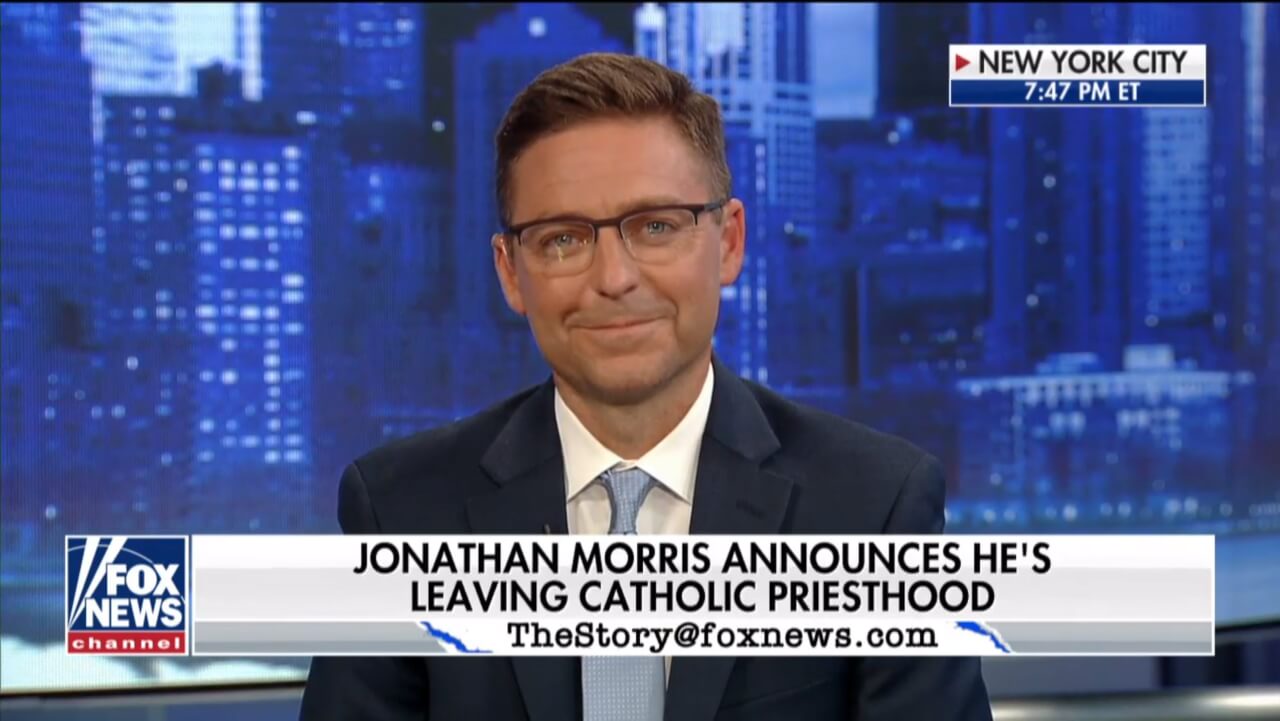 "Taking that step was something I had considered often and at length in years past and discussed with my spiritual guides," Morris wrote on Fox News. "While I loved and thrived in so many aspects of my ministry, deep in my interior I struggled for years with my vocation and with the commitments the Catholic priesthood demands, especially not being able to marry and have a family."
Morris said he was remaining a Catholic and still loved the church and would remain active in his faith.
"Personally, I have no axe to grind," Morris wrote. "My faith in God and my love for my Church is stronger than ever. And, while there is something very appealing about the thought of disappearing from the public eye, this probably isn't what God is asking of me long-term."
Clinically Studied Pain Relief Formula Used by Surgeons, Now Available to the Public [sponsored]
He said he's going to remain on sabbatical for the time being, but isn't going to "disappear" — although he's reevaluating his professional career to decide what's best for his future.
"In this new chapter of my life, I won't be rejecting my past, but rather taking what I have lived and learned, the good and the bad, and using that experience as I take on this new challenge. The coming months will be full of change for me," Morris said.
"First, I will take some more time for rest and retreat as I finish my sabbatical," he said. "Then I will begin the task of discerning the next steps in my professional life."
"The same God who was by my side as a priest is by my side today and will be forever. This is my time to trust in Him like I have never had to do before."
The Horn editorial team