There's no one more synonymous with the decline of the mainstream media than CNN — and this time it was something that they didn't report on entirely that has folks across America outraged.
In Dallas, an illegal immigrant was charged in the brutal killing of 11 elderly women… and CNN said not one word about it. Billy Chemirmir, a health care aid, allegedly committed a sadistic string of murders, using his job title to get close to his potential victims. In addition to the killings, he stole his victims' jewelry.
Autorities say he's one of the worst serial killers in Texas history — but because he's also an illegal alien, CNN refuses to even talk about it.
Sponsored: Shocking Object Found Inside Maryland Woman
But fear not! While they were ignoring these horrificic murders, CNN instead covered the important things like President Donald Trump's diet.
As of 9:30 A.M. on Thursday, The Horn News found that CNN has never once mentioned the charges, crimes, or even the name of the alleged illegal alien killer —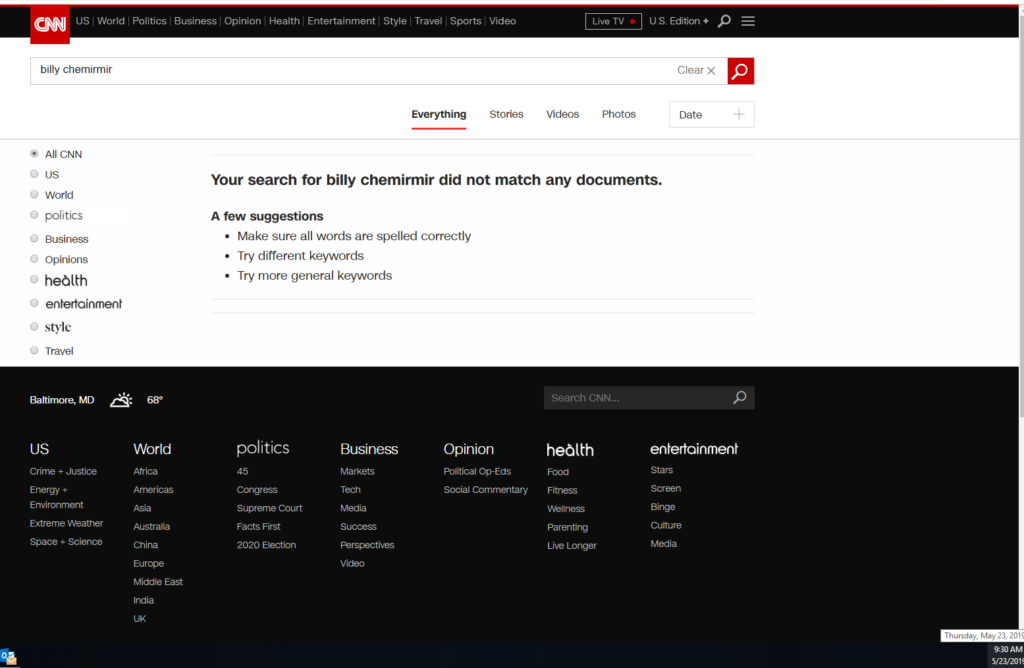 Sponsored: How to restore your memory in 1 hour
Absolutely nothing!
Never forget that this is the same network that was sued for millions of dollars for their unfair, nearly 24-hour coverage of the Covington Catholic children.
The story of Chemirmir, the illegal immigrant who allegedly murdered 12 helpless victims, is an ugly example of what liberals have been trying to hide for quite some time.
Just ask House Speaker Nancy Pelosi, D-Calif., what's going on in the country.
Sponsored: Fall asleep in 6 minutes flat with 'no-pill' trick?
She'll tell you only the Trump administration is doing bad things — and not a peep about the alleged serial killer that shouldn't have ever been allowed into America to start with —
Condolences to the family of Carlos Gregorio Hernandez Vasquez, the fifth child to die in CBP custody since December and a grim reminder of the human cost of the Administration's extreme, failed policies on our southern border.

— Nancy Pelosi (@SpeakerPelosi) May 21, 2019
Which prompted fierce backlash, including one Twitter user who went OFF on Pelosi:
Why is it that I haven't heard one time from you offering condolences to one of our American citizens who have been killed by a criminal illegal alien? There have been way more than 5 this year. Or what about the Angel Mothers and Fathers? Haven't heard you offer any condolences

— DeAnna Lorraine????????????Wake Up America! (@DeAnnaTLorraine) May 21, 2019
Even before Trump took office, CNN and the Democrats couldn't help themselves.
Since the 2016 election, it has only gotten worse — and the American people are sick of the spin.
CNN doesn't want to cover this killing spree? Perhaps they can talk about how Trump's election has killed their ratings.
The Horn editorial team