An eighth-grade student was suspended from his school for refusing to remove his patriotic shirt. The vice principal didn't like it, because it depicted a fallen soldier's weapon on it with the words, "Standing for those who stood for us".
That's according to a report out of Gresham, Oregon, where Alan Holmes' family has gone public with the story. Holmes' brother is a Marine, and his family are proud patriots who stood by their son's decision to keep the shirt on.
The school has not commented on the incident, but has said that displaying weapons on shirts is against school policy.
The  shirt in question is seen below. We want to hear your thoughts – Patriotic, or offensive?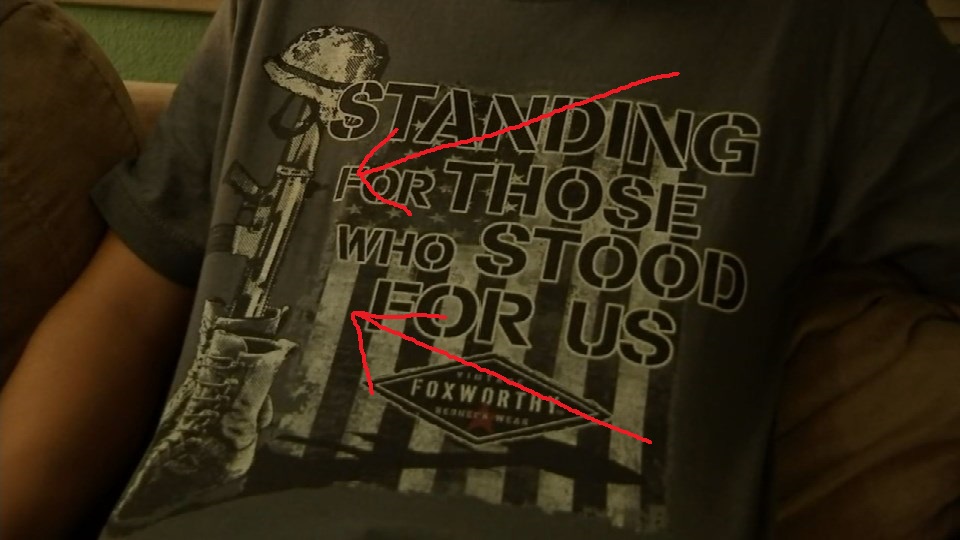 This story was first reported by KTPV Fox 12