The Washington Post is in hot water today after publishing an offensive cartoon portraying the children of Sen. Ted Cruz as trained monkeys.
The portrayal of humans as monkeys has long been considered racially insensitive taboo, and some critics are complaining that public outrage has been limited because Cruz, who is of Cuban ancestry, is a Republican.
In the cartoon, Cruz is holding two leashes, and his children are depicted as monkeys being made to dance for voters' amusement. In addition to being insensitive, it's long been considered a tradition in American journalism not to attack politicians' and candidates' children.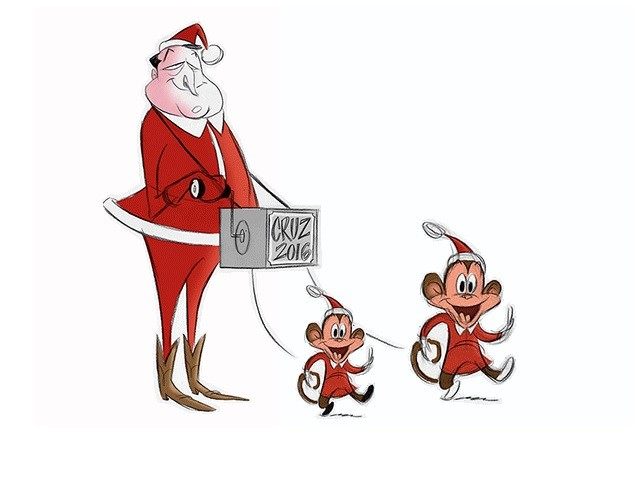 For its part, the Washington Post is refusing to apologize for its offensive cartoon. A note from editor Fred Hiatt said he simply neglected to review the cartoon before it was published.
To his credit, Cruz didn't use the opportunity to score political points, and simply stuck up for his kids like any father would.
Classy. @washingtonpost makes fun of my girls. Stick w/ attacking me–Caroline & Catherine are out of your league. https://t.co/N61ys6z8w1

— Ted Cruz (@tedcruz) December 22, 2015
Fellow Latino candidate, and presidential rival Sen. Marco Rubio, spoke up for his fellow Republican:
Wash Post cartoon featuring @tedcruz's children is disgusting. The Post saying the kids are "fair game" is even worse. — Marco Rubio (@marcorubio) December 23, 2015
– The Horn editorial staff