With one of North Carolina's largest cities still mostly cut off by floodwaters from Hurricane Florence, officials prepared to begin distributing food, water and tarps to Wilmington residents as yet more people were rescued from submerged inland neighborhoods.
Workers will begin handing out supplies to stranded residents in the city of 120,000 people beginning Tuesday morning, county officials say.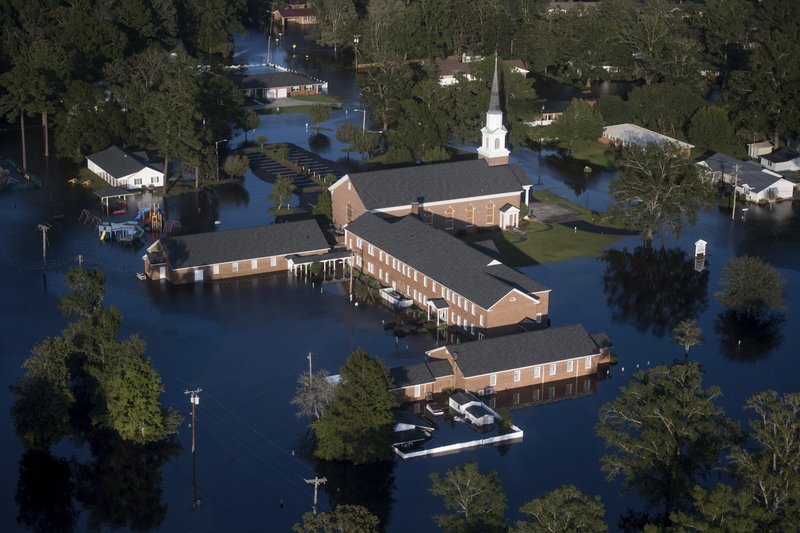 One road was opened into Wilmington at least briefly, officials said, and items have been brought into the city by big military trucks and helicopters, which also have been used to pluck hundreds of harried people from atop homes and other structures.
Sponsored: Do NOT take anything else for your blood pressure until you watch THIS (shocking)
"Thank you," a shirtless Willie Schubert mouthed to members of a Coast Guard helicopter crew who picked up him and his dog Lucky from atop a house encircled by water in Pollocksville on Monday. It wasn't clear how long he had been stranded.
The death toll from Florence rose to at least 32 in three states, with 25 fatalities in North Carolina, as remnants of the once-powerful Category 4 hurricane — now reduced to a rainy, windy mass of low pressure — speeded up toward the heavily populated Northeast.
The victims include a 1-year-old boy who was swept away after his mother drove into floodwaters and lost her grip on him while trying to get back to dry land in North Carolina. Authorities in Virginia said one person was dead after an apparent tornado.
The rain finally stopped and the sun peeked through, but North Carolina Gov. Roy Cooper warned that dangerously high water would persist for days. He urged residents who were evacuated from the hardest-hit areas to stay away because of closed roads and catastrophic flooding that submerged entire communities.
Sponsored: True Cause of Cancer Stuns Oncologists
"There's too much going on," he told a news conference.
Crews have conducted about 700 rescues in New Hanover County, where Wilmington is located. More than 60 percent of homes and businesses were without power, authorities said. Roads are being cleared and the landfill is open to accept storm refuse.
Mayor Bill Saffo said he was working with the governor's office to get more fuel into Wilmington.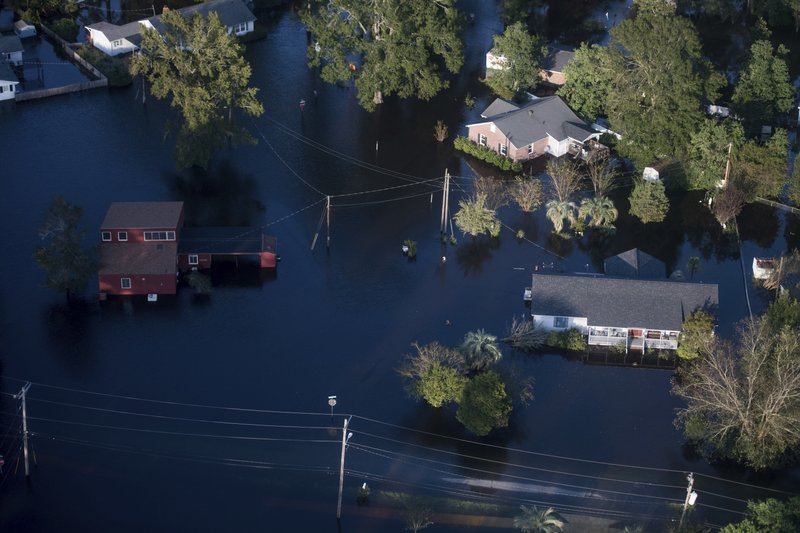 "At this time, things are moving as well as can be in the city," he said.
Compounding problems, downed power lines and broken trees crisscrossed many roads in Wilmington three days after Florence made landfall. The smell of broken pine trees wafted through damaged neighborhoods.
At the White House, President Donald Trump said almost 20,000 military personnel and federal workers were deployed to help with the aftermath.
Pain-free living TODAY [sponsored]
"We will do whatever it takes to keep the American people safe," Trump said.
Preliminary statistics from the National Oceanic and Atmospheric Administration showed Florence had the fourth-highest rainfall total of any hurricane to hit the U.S. mainland since 1950, with 35.94 inches at Elizabethtown, North Carolina. Harvey's total of 60.58 inches last year in Texas is No. 1.
Desperate for gas to run a generator at home, Nick Monroe waited in a half-mile-long line at a Speedway station even though the pumps were wrapped in plastic. His power went off Thursday before Florence hit the coast, but he couldn't recall exactly when.
"It's all kind of a blur," Monroe said.
At another gas station, a long line of vehicles followed a tanker truck that pulled in with 8,800 gallons of fuel.
Downgraded from a tropical depression, the deadly storm still had abundant rain and top winds around 25 mph. Forecasters said it was expected to continue toward the Northeast, which is in for as much as 4 inches of rain, before the system moves offshore again.
Sponsored: [Going Viral] Horrifying Object Found Inside California Man's Brain
Emergency officials had difficulty keeping up with the scope of the spreading disaster.
In Lumberton, where the Lumber River inundated homes, Fire Chief John Paul Ivey couldn't even count how many calls authorities had received about people needing to be rescued.
"We've been going so hard and fast we don't have a number yet," he said.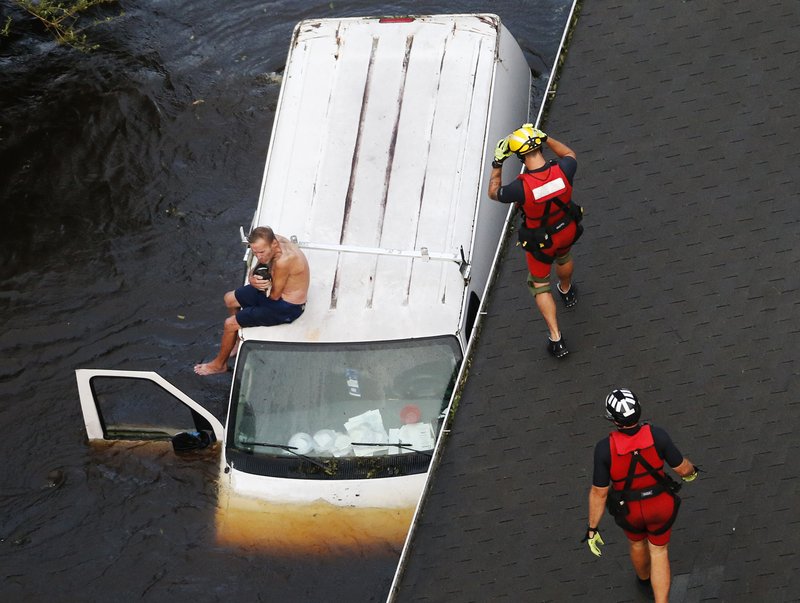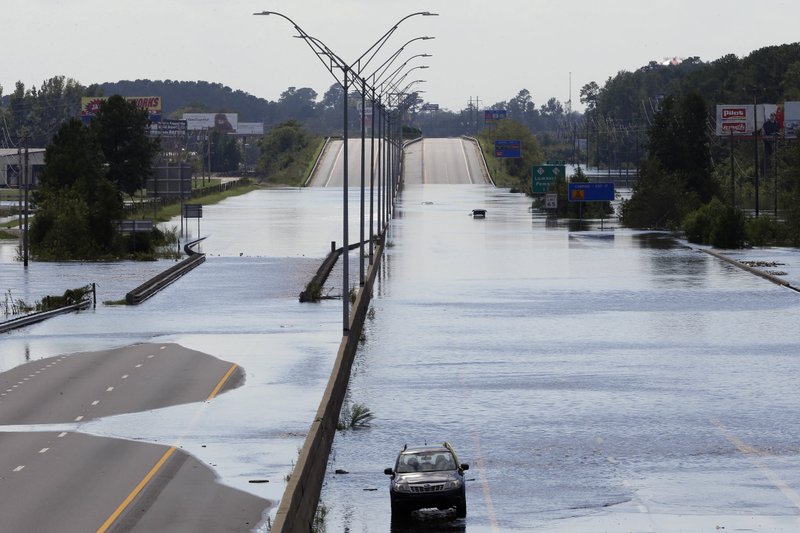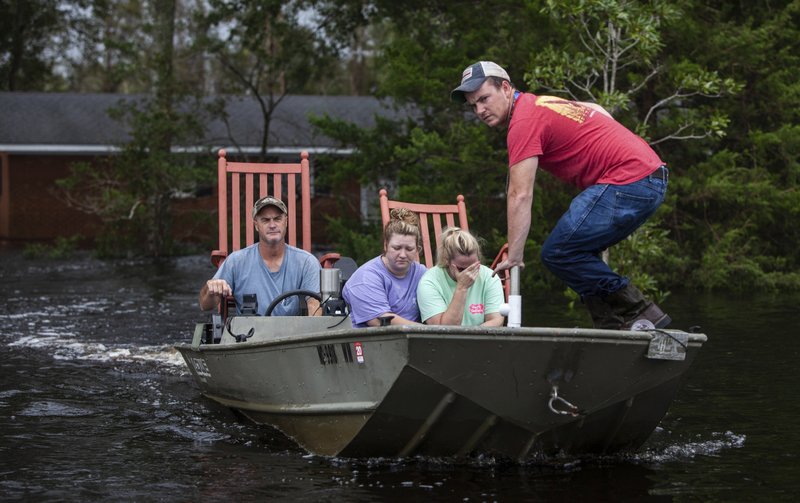 The Associated Press contributed to this article.