Democratic presidential candidate Hillary Clinton isn't out of the woods yet — an indictment could still be on its way.
With just days to go before the 2016 general election, FBI Director James Comey has announced that he has reopened the criminal investigation into Clinton's controversial homebrew email server.
Comey's decision was made after "the FBI has learned of the existence of emails that appears to be pertinent to the probe," the seasoned FBI director wrote in an official statement.
---
Sponsored: Was The 2016 Election Winner Decided All The Way Back In 1993?
It sounds like a movie plot — but IT'S TRUE.
A Hillary Clinton whistleblower just released this confession, and exposed the biggest skeleton in her closet. (Warning: It's downright disturbing.)
Watch it now — before she sinks her claws in the video and erases it from the web.
---
The new emails were discovered on the electronic devises of top Clinton aide Huma Abedin's husband, former New York Rep. Anthony Weiner.
"The FBI is investigating illicit text messages that Mr. Weiner sent to a 15-year-old girl in North Carolina. The bureau told Congress on Friday that it had uncovered new emails related to the Clinton case — one federal official said they numbered in the thousands — potentially reigniting an issue that has weighed on the presidential campaign and offering a lifeline to Donald J. Trump less than two weeks before the election," The New York Times reported.
A copy of Comey's letter is below.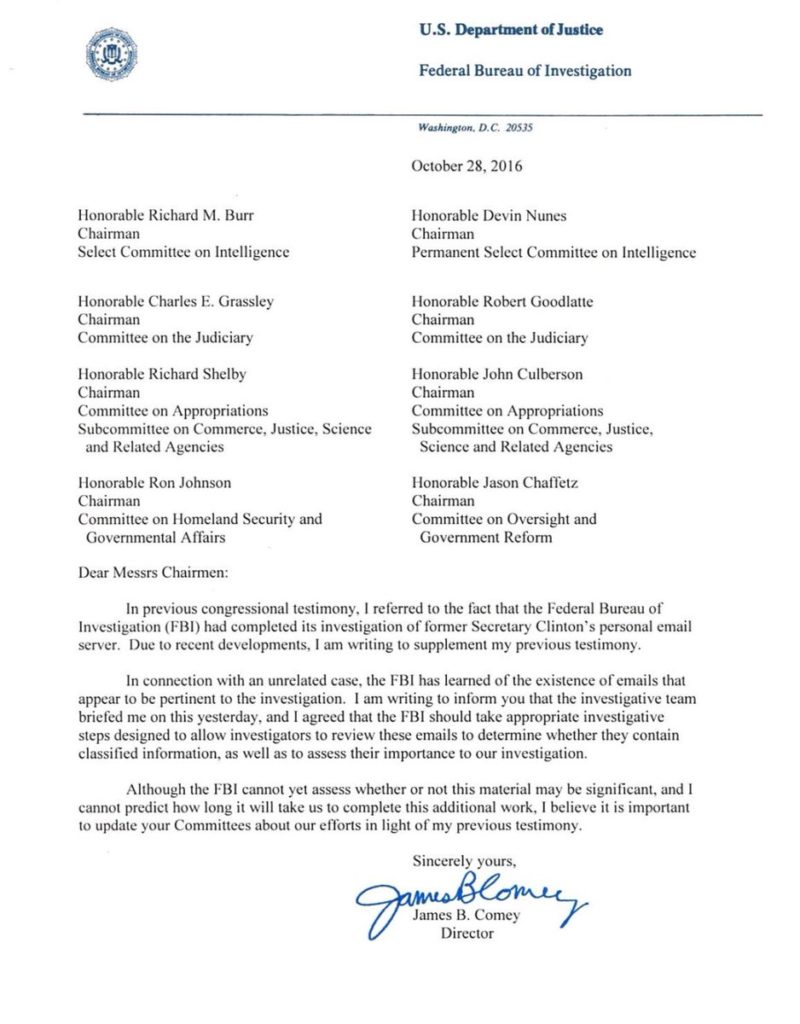 Stay tuned to The Horn News for more in this developing story