by Stephen Dietrich, Managing Editor
Despite a heavily biased mainstream media attacking him from all sides and fears of election rigging threatening to undermine his supporters, Republican presidential candidate Donald Trump has managed to pull neck-and-neck with rival Hillary Clinton in national polls.
But the election isn't decided by a popular vote. It's decided by 270 votes in the Electoral College. And Trump fans may not like it, but simple math shows that conservatives are faced with an unfavorable Electoral College reality on Tuesday.
But could that all change thanks to a surprise phone call Trump received Monday night… from New England Patriots quarterback Tom Brady?
Surprisingly, yes.
---
Sponsored: The strange 'pill-less' secret to effortless sleep
Have you seen the bizarre 'no pill' sleep trick that has seniors around the nation snoozing in as little as 6 minutes?
This exclusive report reveals how you can drift into a deep, peaceful sleep… without stumbling in the dark to take a pill.
Think I'm joking? I'm as serious as a good night's rest…
Click here now to discover the healing, natural sleep your body is longing for.
---
When Brady calls, you answer — and his last-minute endorsement could actually cement a narrow path to victory for Trump.
All throughout New England, no one is more popular than Brady. And as silly as it seems, it's very plausible that the NFL star's last-minute backing puts Trump over-the-top with undecided voters in the critical battleground states of Maine and New Hampshire.
With tightening polls in Florida, North Carolina and Nevada, those five electoral college in New England are vital for Trump — and flipping them red on the map opens a narrow path to victory for him.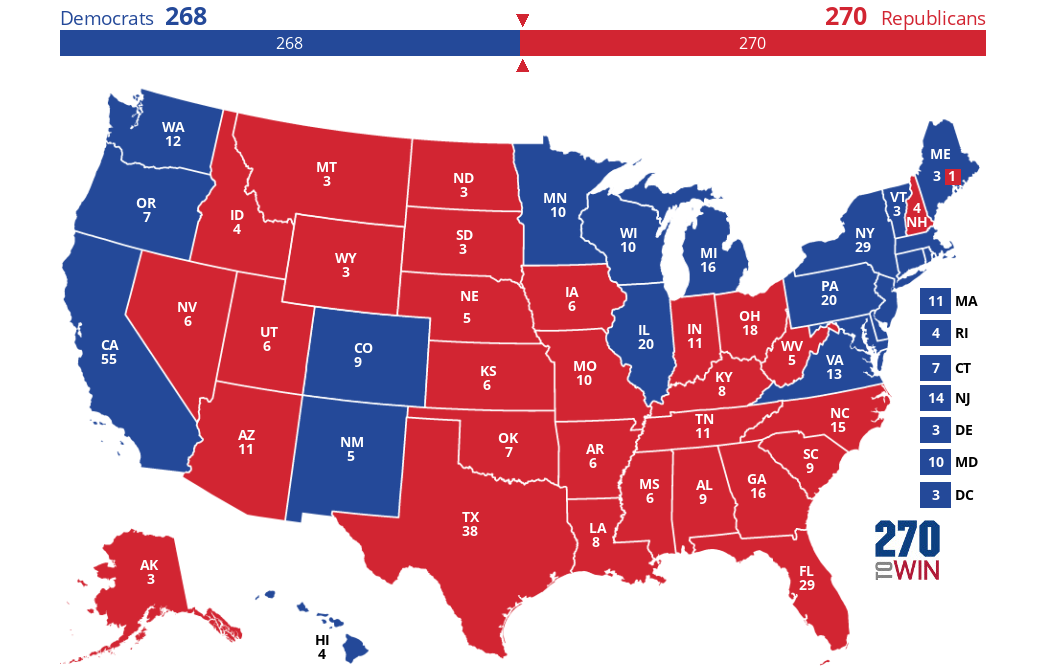 "Tom Brady, great guy. Great guy, great friend of mine — great, great champion. An unbelievable winner," Trump told a cheering crowd in Manchester, New Hampshire on Monday, the eve of the election. "He called today and he said, 'Donald, I support you, you're my friend, and I voted for you.' And I said, 'So Tom. You voted for me, you support me, am I allowed to say it tonight at this massive crowd in New Hampshire?' He said, 'If you want to say it, you can say it.' OK? Tom, that's what a champ is all about."
Could Brady make champions both on the field, and in the ballot box?
If you had told me that a year ago, I'd have laughed.
But as the wildest general election in recent memory comes to an end, at this point I believe that anything is possible.
Stephen Dietrich is the Managing Editor of The Horn News
Editor's note: Since publication, Brady's wife Gisele Bündchen denied the endorsement on social media. Stay tuned to The Horn News for more on the controversy surrounding Trump's claims.