Disgraced former U.S. New York Rep. Anthony Weiner has been marred by sex scandals in the past.
But none are as gross as this latest incident, when he was sending explicit photos of himself to a woman — while in bed with his son.
That's according to The New York Post, which broke the latest story last night. "While his wife, Huma Abedin, travels the country campaigning for Hillary Clinton, the disgraced ex-congressman has been sexting with a busty brunette out West — and even sent her a lurid crotch shot with his toddler son in the picture," The Post reported with the following picture.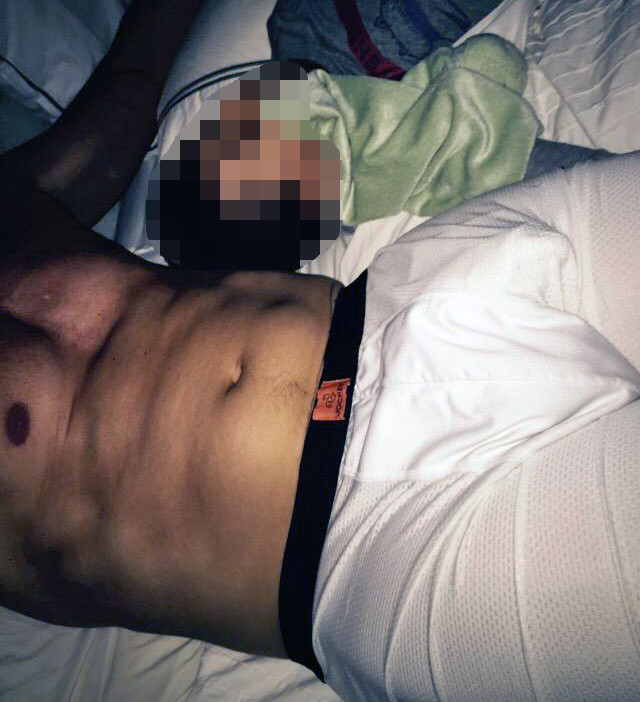 This is the third time Weiner has been caught sending racy photos to women online.
In 2011, Weiner — a previously rising star in the Democratic party who at the time was considered a top candidate for next mayor of New York — resigned from public office after a three-week scandal over his numerous lewd behaviors.
In 2013, after allegedly attending therapy and promising a new start, an improbable comeback had Weiner leading the New York mayoral race polls until his second sexting scandal was uncovered. Weiner had been sending and seeking racy pictures with an online 22-year-old sweetheart under the alias Carlos Danger.
Weiner has reportedly been a stay-at-home dad since his last scandal. The latest object of his lust is a self-proclaimed Donald Trump supporter with two grown children and a live-in boyfriend, according to The New York Post.
Weiner had bragged in July that he would come out of political retirement if Republican Donald Trump Jr. announced his mayoral bid, and would beat him "like a rented mule."
We wonder if he's still feeling so arrogant?
Editors note: Reports state that wife Huma Abedin has announced her intention to separate from husband Anthony Weiner. More as this story develops.
— The Horn editorial team