It's the moment from the Amy Coney Barrett confirmation hearing that has everyone talking.
It stunned Sen. John Cornyn, R-T.X., and left the audience laughing in what has been an otherwise very serious day of questioning.
Sponsored: "Fruit Secret" for Better Blood Pressure
On one of the most important days of her life and career, Cornyn realized Barrett had no notes in front of her. She only had a blank piece of paper.
Despite hours of questioning by Democrat and Republican senators on various legal judgments, court rulings, and judicial precedent — many of whom are legal experts themselves — Barrett didn't need any notes or references.
She smiled as she held up the paper, and the moment quickly went viral.
"Good morning, Sen. Cornyn," Barrett said to open his portion of Tuesday's cross-examination hearing.
"You know, most of us have multiple notebooks, and notes, and books, and things like that in front of us… can you hold up what you've been referring to in answering our questions?" Cornyn asked.
Barrett held up the single, blank notepad in front of her to a surprised audience, who chuckled in amusement.
Sponsored: What Calcium Does To Your Heart
"Is there anything on it?" Cornyn asked.
"Uh, the letterhead that says United States Senate," Barrett responded.
"That's impressive!" the Texas senator replied.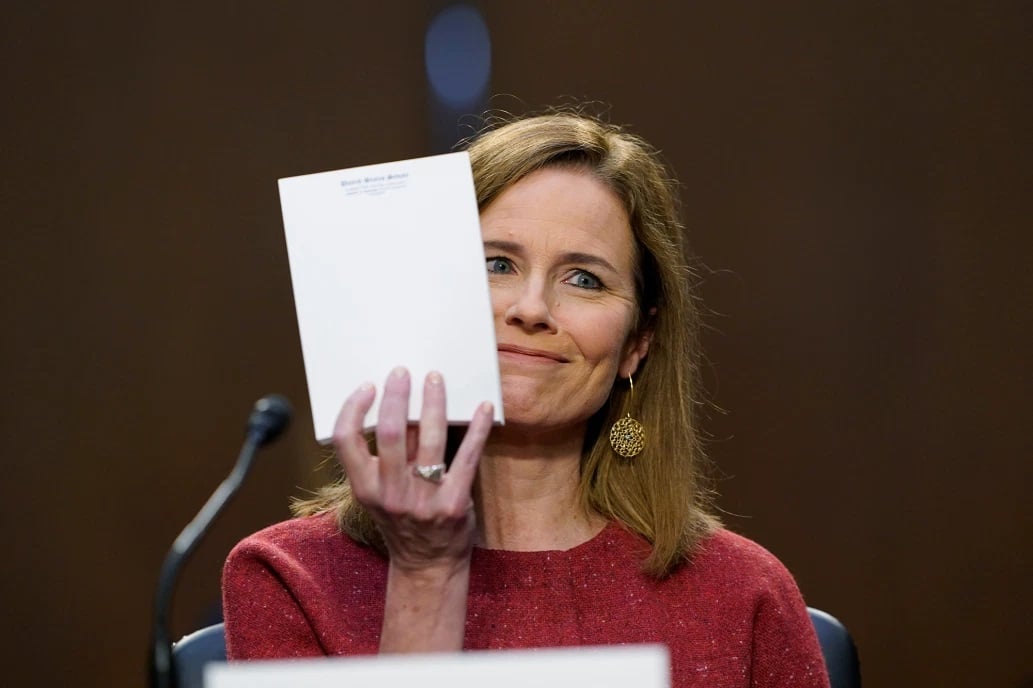 You can see a video of the moment below —
On social media, the powerful moment between Barrett and Cornyn quickly went viral.
What did military scientists uncover at this secluded army base? [sponsored]
Judge Barrett is using no notes. pic.twitter.com/zqZ6QGckOq

— Trish Turner (@caphilltrish) October 13, 2020
Sponsored: Set An Alarm And Do This At 9 AM (increases your energy)
Asked by Sen. Cornyn to show her notes, Judge Barrett reveals blank notepad

"That's impressive," said @JohnCornyn https://t.co/ztkZrMkcpx

— Sara A. Carter (@SaraCarterDC) October 13, 2020
If that doesn't prove Barrett is qualified, will anything?
The Horn editorial team