In 1962, three men pulled off an elaborate escape from one of America's highest security prisons to never be seen again.
Theories have clouded the mystery for decades: Did they escape and start new lives? Did they drown in the bay's icy waters that night?
BREAKING: Obama Caught "Colluding" With Foreign Government (sponsored) 
While the mystery remains, family members of the escapees are speaking out for the first time and have revealed new information on the men — including a never-before-seen photo that experts say is evidence the the men didn't drown, but instead fled to South America for a new life.
Along with newly released and colorized photos of the men, these new intimate details of their personal lives before prison have reopened this age-old American mystery.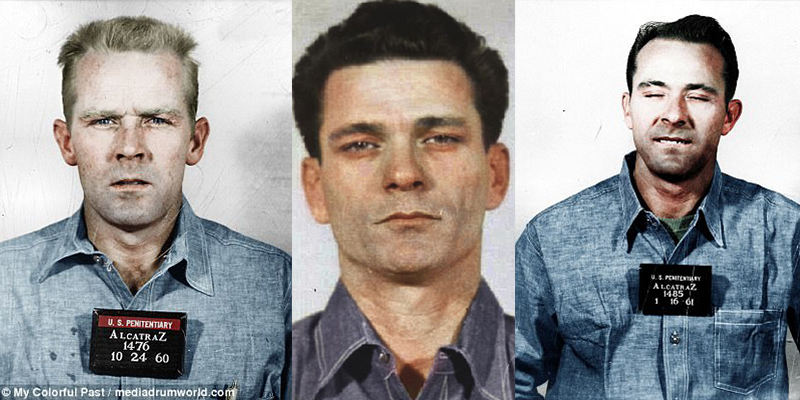 Brothers John (left) and Clarence (right) Anglin, along with fellow inmate Frank Morris (center), put paper-mâché heads in their beds as decoys, and broke out of Alcatraz using a utility door in what is believed to be the only successful escape from the island prison.
BOMBSHELL: Will the Catholic church recover from this? [sponsored]
Their mugshots were hand-colorized by artist Matt Loughrey who worked with an Anglin relative, Ken Widner. Clarence can be seen refusing to open his eyes for the shot.
The prisoners fled on an inflatable raft and, according to authorities, presumably drown in the icy waters.
Sponsored: Must Read For Chronic Pain Sufferers
Widner swam in an escape from Alcatraz triathlon and told The Daily Mail, "I can tell you for a fact that they successfully escaped, all three. I don't condone what they did in the robbery, that was wrong. I did swim and if I could do that, I know they could have."
While the FBI stuck to their story that the three died in the bay that day, there is suspicion that it was a ploy to avoid scaring the public that three fugitives were loose.
And contrary to government officials, the Anglin family insists the men survived and fled to Brazil to start new lives.
Sponsored: Airline pilot discovers INSTANT pain relief
One photo provided by the family seemingly supports this claim, which appears to show Clarence and John Anglin on a farm in Brazil in 1975 —
A childhood friend of the Anglin brothers, Fred Brizzi, gave the photos to the Anglin family in 1992, according to Widner.
Brizzi claimed he ran into the two of them during a trip to Rio De Janeiro.
Sponsored: What's the single most important part of your body?
Widner believes Brizzi's tale due to the timing of his turning over of the images. He died of lung cancer just one year after, and according to Widner, "had to wait until a certain time that would not get the brothers or family in trouble. When the photo was taken, the FBI were still focused on the case and had threatened family who had any knowledge of the escape."
According to the family, they have had contact with the brothers over the years and have letters and other written material to prove it. They had kept this information hidden all this time out of fear of their recapture.
[Strange footage] Have you tried Googling THIS address? [sponsored]
A major point of contact for the escaped fugitives was their older brother. "I personally have not had contact with them," said Widner. "I can say now that he is dead, their older brother who was involved in the escape had contact with them all the time."
He can be seen pictured far left below, in a 1993 Christmas visit to the prison.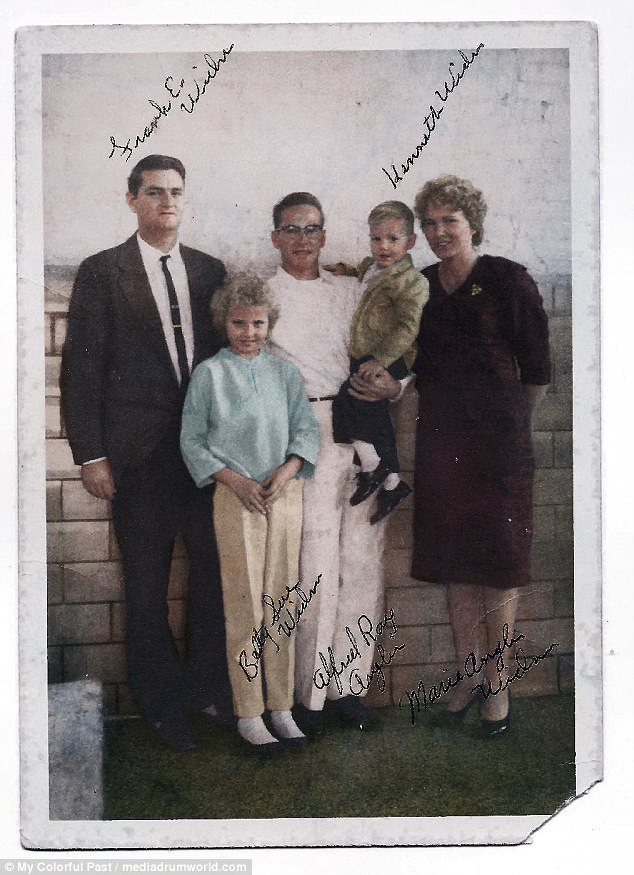 The family released multiple images of both Anglin brothers prior to their arrest, which were colorized by Loughrey to provide deeper insight into the lives of the mysterious men.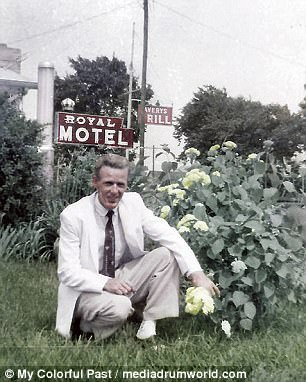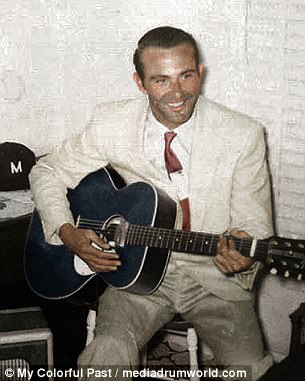 — The Horn editorial team