First Lady Melania Trump is both beautiful and successful – but that doesn't stop the fake news media from constantly attacking her.
In fact, their bias is shameful.
Media headlines talking about both the current first lady and former First Lady Michelle Obama include fashion choices, social campaigns, and public presence — but focus on vastly different aspects of the two women.
Sponsored: Urgent news for Christian Americans…
Michelle is praised for her confidence, compassion, and response to sexism. How does the media treat Melania? She is blasted for her money, facial expressions, and has sexist attacks thrown at her.
Bias alert!
There are hundreds of examples of this type of inflated stories and blatant unfairness.
Sponsored: Handwritten text predicts weird events
Here are just 5 instances of bias in the liberal media:
1. First Lady's Campaign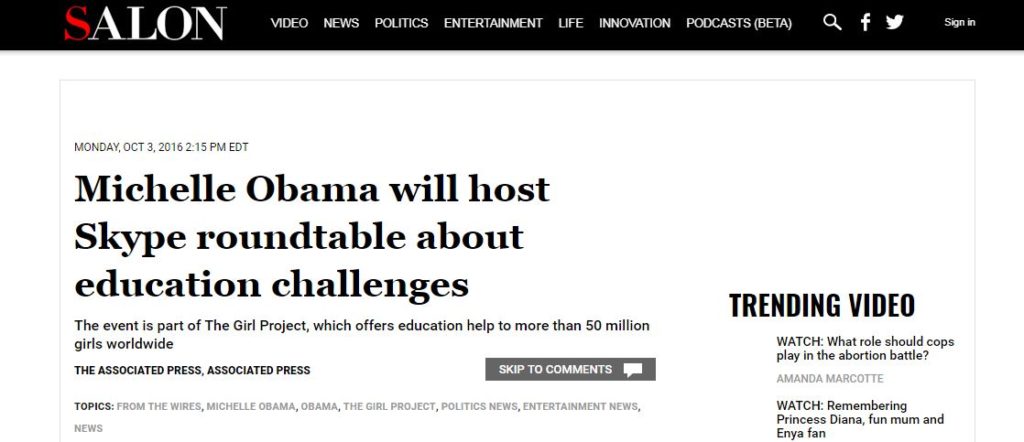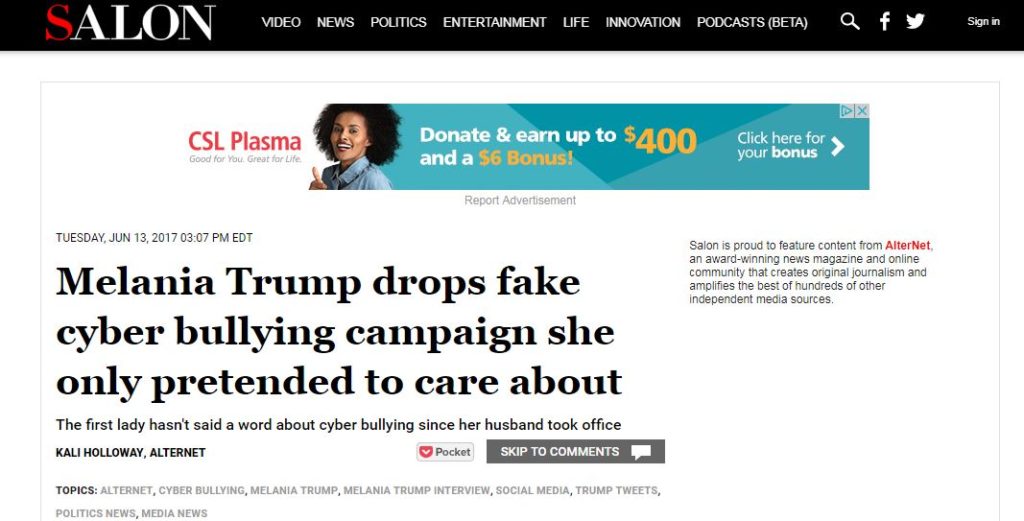 Here we can see Michelle is applauded for her talk on education… but Melania's cyber bullying campaign is belittled and called "fake."
Declassified: Russia's athlete's secret [sponsored]
2. Public Appeal

Fake news spreads lies about how cool and charming Michelle is, while they call Melania "creepy" and nitpick on her appearance. Disgusting and sexist!
—
3. Style


Michelle has apparently been proclaimed a fashion icon despite never having a modelling career, but when Melania looks (even more!) beautiful, she's slammed over the price of the outfit.
Why did the media never mention the price of Michelle's luxurious clothes?
Sponsored: Have you had one of these "feminizing" drinks?
4. Public Appearances


One First Lady is called "edgy" and authentic in her presentation, and the other is called "despicable" for supporting her husband in an interview.
5. Sexism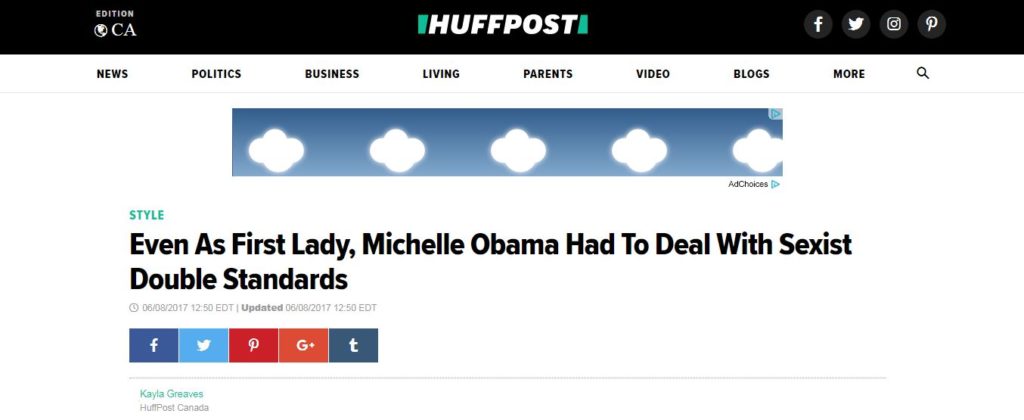 This is by far the most blatant and appalling hypocrisy on this list.
The media defends Michelle against sexist remarks made against her, while criticizing Melania for her "miserable" marriage. Doesn't the left claim to respect a woman's choice?
Oh, right, that only applies if you're liberal.
Sponsored: Can you REALLY boost your testosterone 71% in 10 days?
There's plenty more articles that show how biased the mainstream media is against conservative women.
This behavior is UNACCEPTABLE.
Share this article if you're SICK of Melania being treated unfairly!
— The Horn editorial team