It was a horrifying say in New York for these select Subway riders.
A subway train derailed near a station in Harlem on Tuesday, frightening passengers and resulting in minor injuries as hundreds of people were evacuated from trains along the subway line.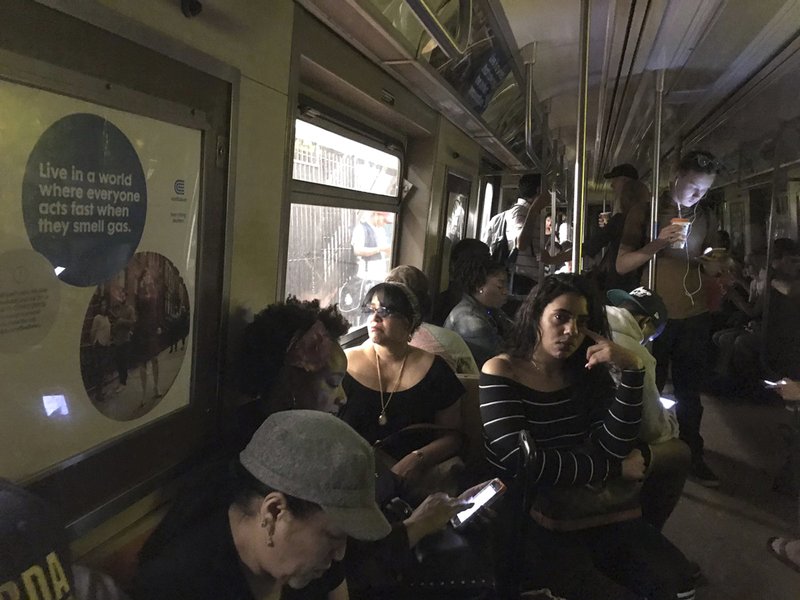 "We started seeing sparks through the windows. People were falling," said passenger Susan Pak, of Englewood Cliffs, New Jersey. She said the A train jerked and began shaking violently as it approached the station at 125th Street and St. Nicholas Avenue.
Two of the eight cars on the train derailed just before 10 a.m. Sparks from the skidding train briefly ignited garbage on the track, but there was no serious fire, said Joe Lhota, chairman of the Metropolitan Transportation Authority.
The cause was under investigation. Lhota said the emergency braking system on the train triggered, but it wasn't immediately clear why. He said he didn't know yet if a passenger had pulled the emergency brake.
"This, to the best of my knowledge, does not look like a failure on the part of equipment, does not look like a failure on the part of the track itself," he said. "We need to determine what it is."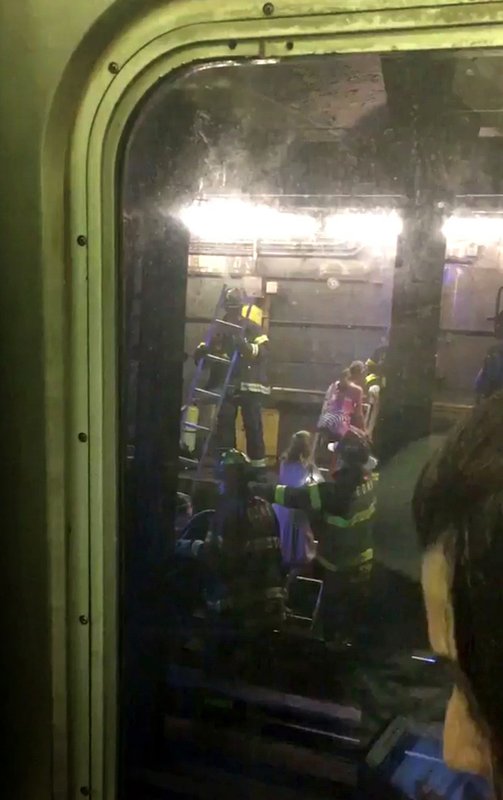 Fire officials said 34 people suffered non-life-threatening injuries.
Three other trains were in the tunnel at the time of the derailment, he said. All were evacuated.
It's unclear what effect the situation would have on the afternoon commute. For now, Lhota said, service on the affected train line is suspended.
Delays were reported throughout the subway system, which has been plagued by problems this year.
"People are terrified," John Raskin, Riders Alliance executive director, told NY1 television. "It's clear we have an outdated and crumbling public transit system. It's not just a convenience — it's dangerous. … If this doesn't get the attention of Gov. (Andrew) Cuomo and state lawmakers, I don't know what will."
In the aftermath of the derailment, some passengers cried. A few tried to pry open a door before others warned them not to exit and risk touching the electrified third rail, Pak said.
"When it first started derailing, there were some screams and shouts," passenger Steve Epstein told NY1. He said there was white smoke, and "there was a lot of banging around in that car — it was really bad."
"But when it came to a stop and we looked around and everyone was all right, everyone was pretty calm," Epstein said. "It was quite a ride."
Other trains approaching the station halted in their tracks. Pictures and video posted on social media showed passengers evacuating through darkened subway tunnels. Emergency crews shut off track power after derailments to prevent evacuees from being electrocuted.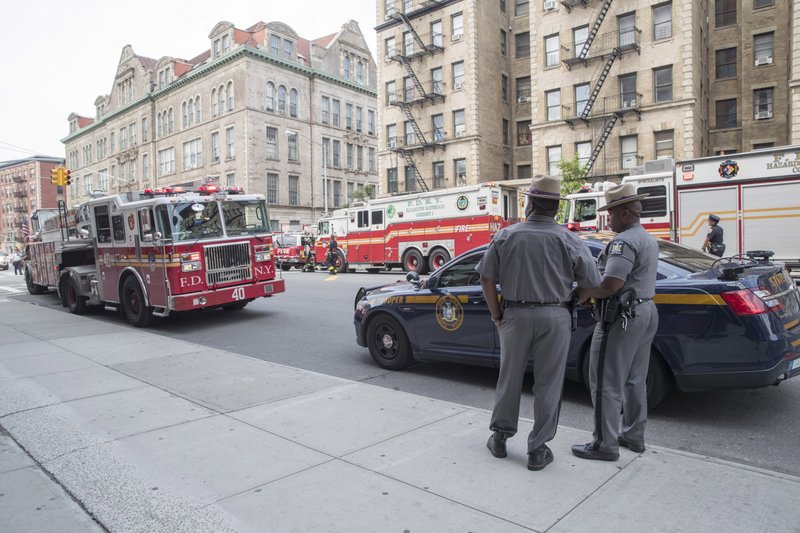 Julian Robinson said he was stuck on one stopped train for 45 minutes to an hour before rescuers arrived to escort passengers along the tracks into the station.
"People didn't panic," he said. He said the station wasn't smoky, but there was a strong, acrid smell.
The number of subway delays have tripled in the past five years, to 70,000 per month. In recent months, several high-profile incidents have occurred, including subway trains stuck in tunnels for an hour or more. In April, a power outage backed up trains around the city and closed a key Manhattan station for 12 hours.
Commuter railroads have also had problems recently. A report earlier this month found rush-hour cancellations and delays on New York's Long Island Rail Road are at the highest level in 10 years.
The Associated Press contributed to this article.