Could this be enough to finally defund Planned Parenthood?
House Republican lawmakers released shocking documents Wednesday that prove Planned Parenthood was profiting from the sale of tissue from dead babies for research.
The documents, released by a special House panel investigating fetal tissue donation by such groups as Planned Parenthood, include promotional and administrative materials that detail how some businesses procure fetal tissue from abortion providers and then sell them to researchers. Republicans on the panel said they came from investigative work by staff.
The investigative panel was created last year following conservative furor over secretly recorded videos showing Planned Parenthood officials discussing how they sometimes supply fetal tissue for medical research. The documents were released in advance of a hearing that questioned whether the businesses that procure the tissue are violating a federal prohibition against profiting from those sales.
Republicans say the documents show that abortion clinics aren't incurring enough costs to make up for the profit of selling the parts to the procurement businesses. Tennessee Rep. Marsha Blackburn, chairwoman of the select committee, pointed to documents that show websites offering various body parts from babies, available by the gestation period of the pregnancy at the time of the abortion. She said the business has been growing in recent years.
"This sounds like someone who wants to make money, a lot of money selling baby body parts," Blackburn said at the hearing.
Witnesses at the hearing included prosecutors and lawyers with no direct connection to the companies cited in the materials.
Earlier this year, the committee issued several subpoenas to organizations, including one of the procurement companies StemExpress, which the panel said had been uncooperative.
Planned Parenthood has denied wrongdoing. Still, the undercover videos, which began appearing last July, have been cited by governors and legislators in numerous Republican-led states as justification for cutting off public funding for Planned Parenthood.
"Understanding these documents as a group is critical to the analysis of whether the abortion clinics had any responsibility or tasks at all related to the fetal tissue. In fact, it is hard to conceive of the abortion clinics doing anything at all other than being paid per tissue for the work performed," the House findings say.
Below are screenshots from the document. The findings can be read here.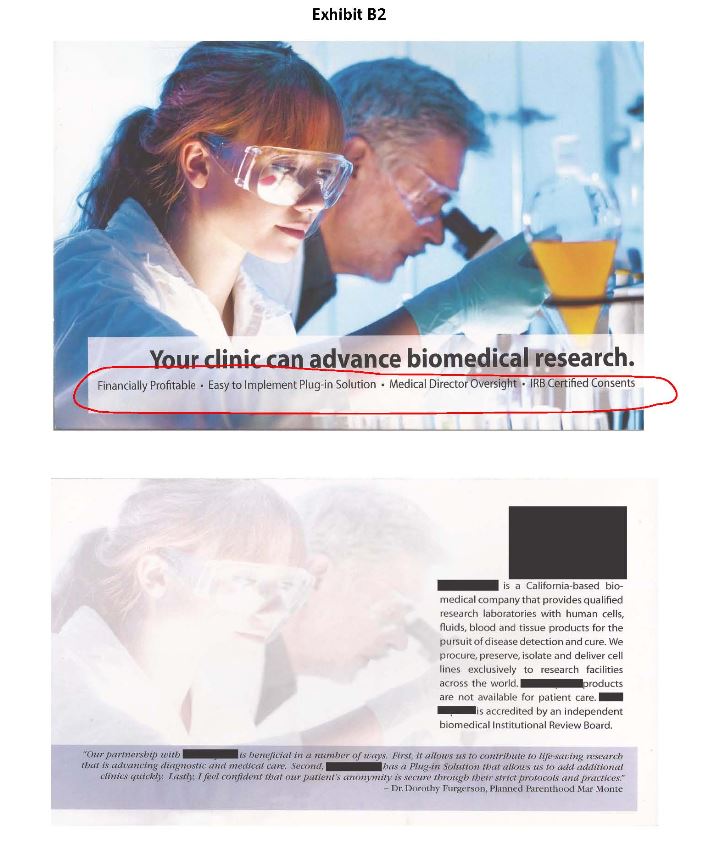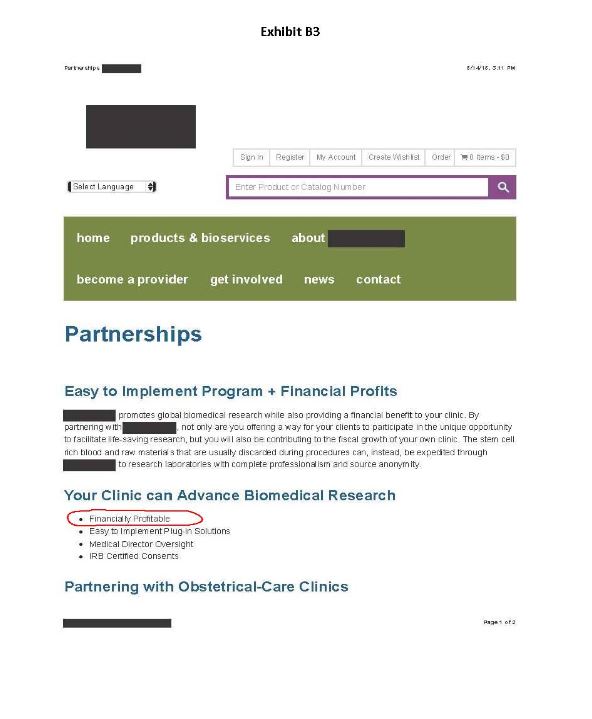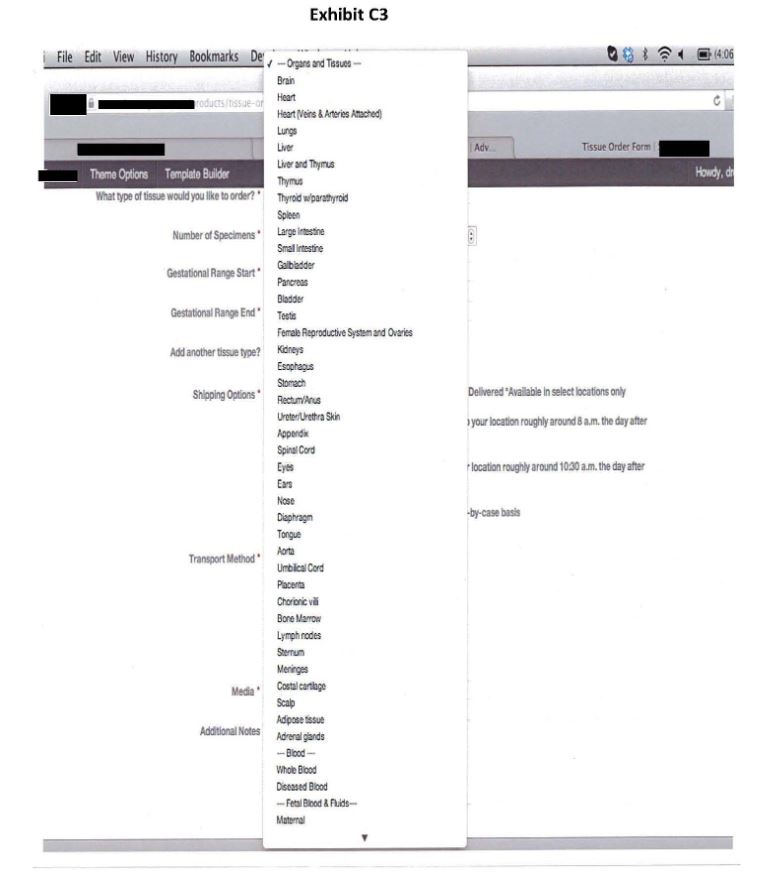 The Associated Press contributed to this article