Billionaire Donald Trump hasn't locked down the Republican nomination yet, but political analysts put him firmly in the catbird seat. Trump is leading the race by hundreds of delegates and facing a favorable election map in the months ahead.
Assuming he wins, supporters are wondering — Who is on the shortlist to be his Number Two?
It could be the first true test of how he makes a political decision, and he's already offered some hints on who he's looking for.
Trump told The Washington Post that he'd pick, "somebody that can walk into the Senate and who's been friendly with these guys for 25 years, and people for 25 years. And can get things done. So I would 95 percent see myself picking a political person as opposed to somebody from the outside."
Early on, it seemed like Texas Sen. Ted Cruz would be a natural fit. The two had publicly spoken highly of one another, with Cruz in particular showing deference to The Donald.
But with the two now trading insults over wives, you can pretty much cross Cruz off the list and take a look at who else might be in the running:
—
1) Alabama Sen. Jeff Sessions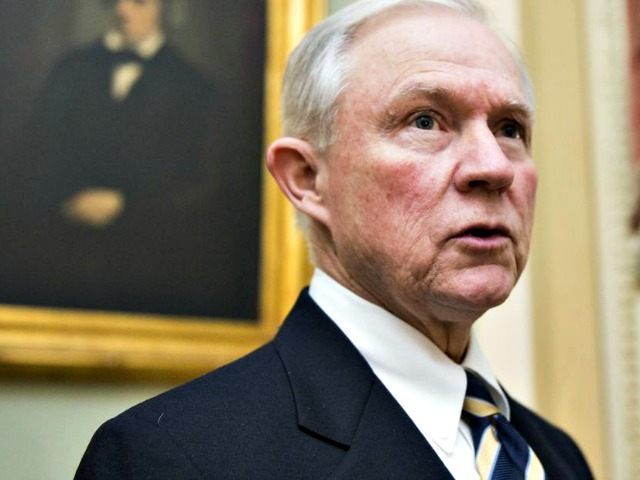 He meets Trump's description almost perfectly, having served in the U.S. Senate for nearly 20 years. As one of the most consistently conservative senators, Sessions would help reassure a right wing of the party that still doesn't trust Trump.
More importantly, Sessions was the first U.S. Senator to endorse Trump — and we all know how much The Donald values loyalty.
On the other hand, Sessions doesn't help Trump win over any key demographic, other than skeptical conservatives, and his home state of Alabama is already reliably red.
—
2) New Mexico Gov. Susana Martinez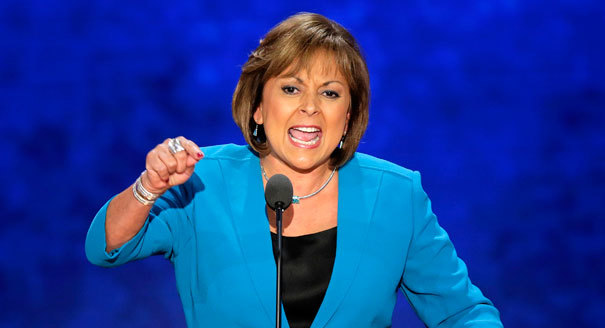 This pick would help with women and Latino voters, two key blocs where Trump needs a boost.
She's also widely popular in New Mexico, even among many Democrats, and was reelected in 2014 in a landslide. She might be able to help turn a reliably blue state — and its 5 electoral votes — a solid red in 2016.
On the downside, Republicans might hesitate to put a relatively unknown governor with little national experience into the number two spot after the Sarah Palin experiment in 2008.
—
3) New Jersey Gov. Chris Christie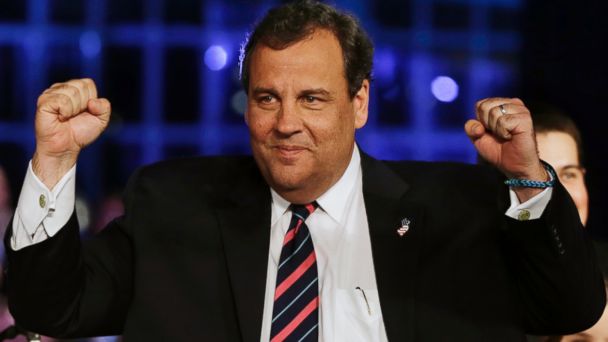 Not "friendly" with the Senate for 25 years, but he's not exactly the outsider he's tried to make himself out to be, either. He's been part of the national Republican Machine since at least 2002, when he was appointed U.S. attorney by President George W. Bush.
On the plus side, Christie is popular as a straight-talking truth-teller with a rogue streak. On the negative side, with Trump running for president that role might already be filled.
—
4) Dr. Ben Carson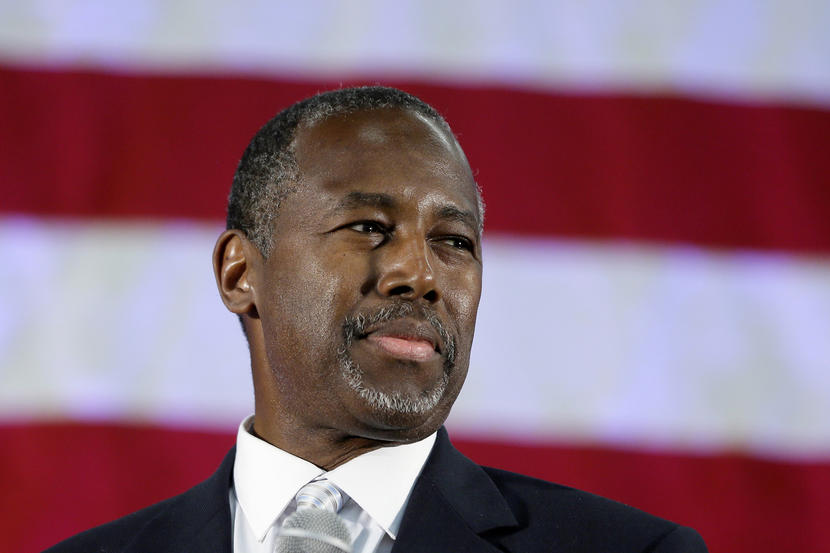 Like Sessions, Carson is also respected by conservatives and has been a popular figure on the lecture circuit for years.
In many ways, he helps by being everything Trump is not: Calm, careful and collected – cool as a cucumber in every situation, and providing deep thought and long explanations on some of today's biggest issues.
On the downside, Trump criticized Jeb Bush by calling him "low energy." If anyone would appear to have even less energy, it's Carson. And while Carson has endorsed Trump, and claims the billionaire is much less bombastic in person, Carson still doesn't appear completely sold on The Donald.
—
5) Marco Rubio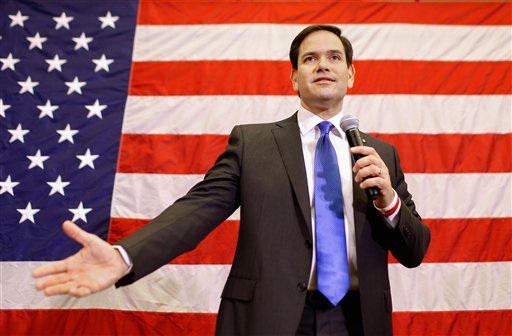 He's not a longtime insider, but he's an insider nonetheless and one very recently touted as the future of the Republican Party. Picking him would be an olive branch to the establishment.
As a Latino, Rubio could help with a critical voting bloc. And while Rubio did not win the GOP primary in Florida, he and Trump campaigning together in the state could be formidable. And Florida will certainly be key to the 2016 election.
Of course, Trump could also do what he's done before and ignore his own advice. He did say there was a 5 percent chance he'd pick an outsider like himself.
Who that could be is anyone's guess.