What were 17 Middle Eastern men doing firing hundreds of rounds from shotguns and assault rifles in a secluded area just miles from the scene of a deadly terror attack?
That's what panicked San Bernardino, California residents have been left wondering after reports surfaced yesterday of the gunmen firing hundreds of rounds of ammunition for up-to two hours over the weekend, chanting "Allahu Akbar" and warranting a heavy police response.
Now the FBI says it is investigating the incident — and whether the police made a big mistake by releasing the men.
Feds & local law enforcement investigating after 17 men, reportedly Middle Eastern, fired 100s of rounds in Apple Valley. @KNX1070

— Margaret Carrero (@KNXmargaret) March 29, 2016
According to the police report on the incident, a 911 called reported that the men were "shooting assault rifles, handguns, and shotguns."
The report continues, "Shortly after deputies arrived to the area the subjects were detained and searched. Several handguns, a rifle, and a shotgun were found during a search of the backpacks and bedding the subjects had been carrying."
According to Los Angeles Times, "San Bernardino County Sheriff's deputies and an FBI agent responded to the scene Sunday morning and detained the men – reportedly all of Middle Eastern descent – who were camping out in the Deep Creek Hot Springs area Sunday morning."
The location is of special note; Deep Creek Hot Springs is in San Bernardino county, California just a few miles away from site of the deadly terror attacks that claimed 14 American lives in December.
"They were up all night chanting 'Allah akbar'-type stuff," an unidentified officer is heard saying on the audio recording, reported on Victor Valley News which posted the following picture of the detainment: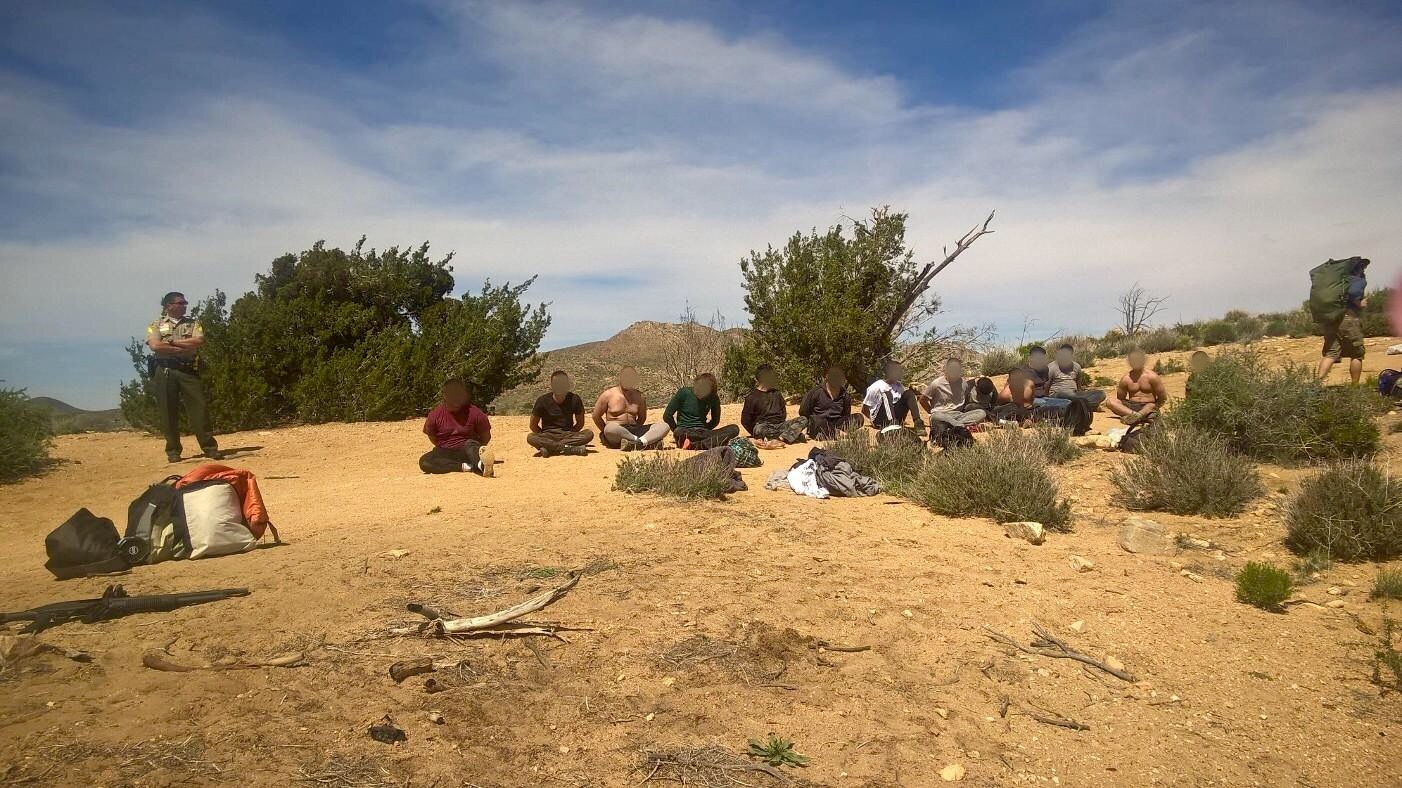 According to a local CBS news report, Sheriff's investigators said they had to release the men because they didn't have outstanding criminal warrants.