Nancy Reagan, the helpmate, backstage adviser and fierce protector of Ronald Reagan in his journey from actor to president,€" and finally during his 10-year battle with Alzheimer's disease" has died. She was 94.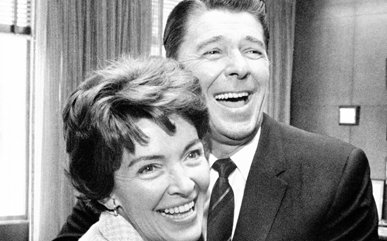 The former first lady died Sunday at her home in the Bel-Air section of Los Angeles of congestive heart failure, assistant Allison Borio said, and the news has caused an outpouring of remorseful reactions from all over the country.
The Ronald Reagan Presidential Library and Museum was closed Sunday, but a steady stream of mourners stopped by the main entrance northwest of Los Angeles to snap photos, leave flowers and pay respect.
Officials decided to shut the library and museum — usually open seven days a week — and postpone the Sunday opening of an exhibition of historical and religious objects from the Vatican.
Flowers and notes of remembrance were left near the main entrance. Flags over the U.S. Capitol were lowered to half-staff Sunday evening in honor of Mrs. Reagan, and officials at the library planned to follow suit.
—
"Laura and I are saddened by the loss of former first lady Nancy Reagan. Mrs. Reagan was fiercely loyal to her beloved husband, and that devotion was matched only by her devotion to our country. Her influence on the White House was complete and lasting. During her time as first lady and since, she raised awareness about drug abuse and breast cancer. When we moved into the White House, we benefited from her work to make those historic rooms beautiful." — Former President George W. Bush
—
"I remember Nancy as a noble woman who supported President Reagan and stood by his side. She will be remembered as a great friend of the State of Israel." — Israeli prime minister Benjamin Netanyahu.
—
"Nancy Reagan lived a remarkable life and will be remembered for her strength and grace. On behalf of all Californians, Anne and I extend our deepest condolences to the Reagan family." — California's Democratic Gov. Jerry Brown.
—
"Ronald and Nancy Reagan served America with unique distinction. She was his indispensable partner in the White House, as she had been when he was Governor of California. As he was a great President, so she was a great First Lady. The Reagans were also great friends of Canada. Mila and I had many wonderful visits with them. I will always remember our wives together at Ottawa Airport, and President Reagan saying to me: 'You know, Brian, for a couple of Irishmen, we sure married up.' Theirs was a great love story, and we cherish their memory and our friendship." — Former Canadian Prime Minister Brian Mulroney, who delivered a eulogy at President Ronald Reagan's funeral.
—
The Horn News asks our loyal readers to share their thoughts below.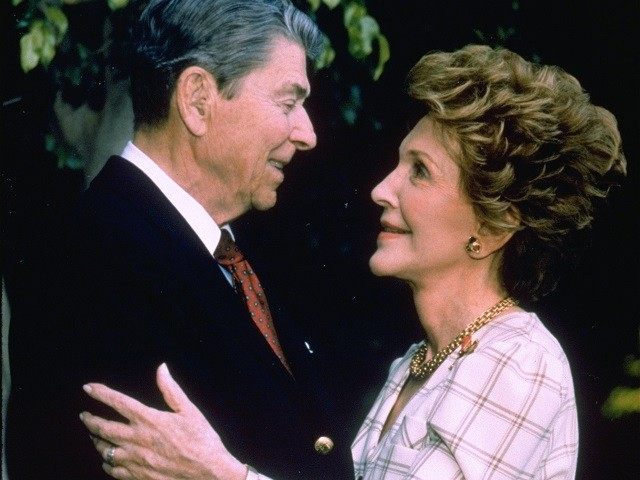 The Associated Press contributed to this article.