National Security Advisor Michael Flynn has resigned following reports he misled Vice President Mike Pence about contacts with a Russian diplomat.
In a resignation letter, Flynn said he gave Pence and others "incomplete information" about his calls with Russia's ambassador to the U.S.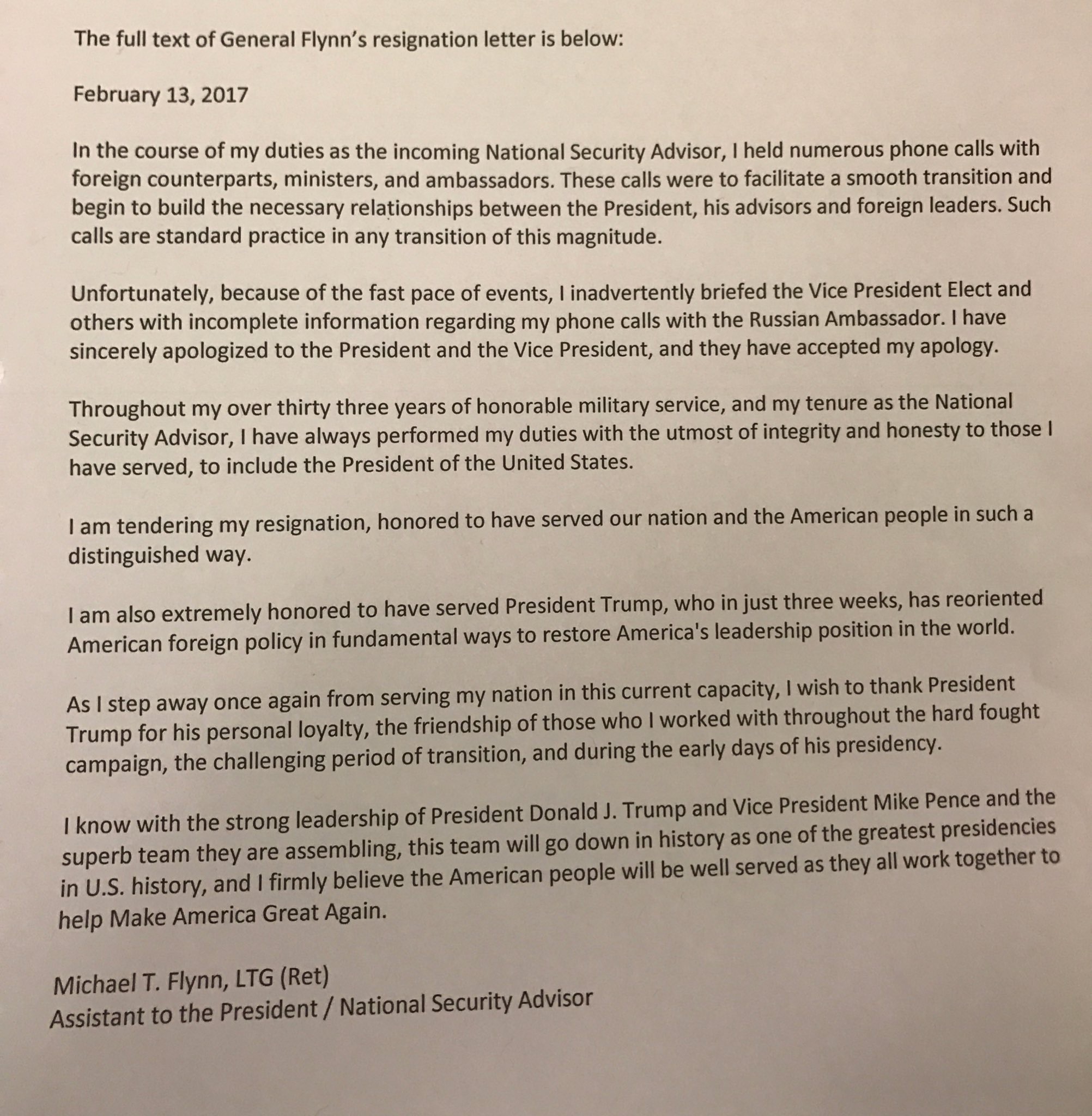 The vice president, apparently relying on information from Flynn, initially said the national security adviser had not discussed sanctions with the Russian envoy, though Flynn later conceded the issue may have come up.
Such conversations would breach diplomatic protocol and possibly violate the Logan Act, a law aimed at keeping private citizens from conducting U.S. diplomacy. The Justice Department also had warned the White House late last month that Flynn could be in a compromised position because of contradictions between his public depictions of the calls and what intelligence officials knew to be true based on routine recordings of communications with foreign officials who are in the U.S.
Kellyanne Conway, a close aide to Trump, said Tuesday that Trump had supported Flynn out of loyalty but that the situation reached a "fever pitch" and had become "unsustainable."
REVEALED: Hillary's plan to "overthrow" Trump [sponsored]
"By night's end, Mike Flynn had decided it was best to resign. He knew he'd become a lightning rod, and he made that decision," Conway told NBC's "Today" show.
Trump named retired Lt. Gen. Keith Kellogg as the acting national security adviser. Kellogg had previously been appointed the National Security Council chief of staff and advised Trump during the campaign. Trump is also considering former CIA Director David Petraeus and Vice Admiral Robert Harward, a U.S. Navy SEAL, for the post, according to a senior administration official.
While Flynn has apologized for the information contained in the leaks, critics are still left wondering: Who's behind them?
The Kremlin had confirmed that Flynn was in contact with Kislyak but denied that they talked about lifting sanctions.
The real story here is why are there so many illegal leaks coming out of Washington? Will these leaks be happening as I deal on N.Korea etc?

— Donald J. Trump (@realDonaldTrump) February 14, 2017
Alzheimer's-reversing superfood reported missing from grocery aisles [sponsored]
Kosachev's counterpart at the lower chamber of the Russian parliament, Alexei Pushkov, tweeted shortly after the announcement that "it was not Flynn who was targeted but relations with Russia."
Trump's administration has faced scrutiny in the past regarding Russian relations, a concern the president now seems to be taking seriously.
The Associated Press contributed to this article.