President Donald Trump on Tuesday eagerly inspected eight towering prototypes for his long-sought wall at the U.S.-Mexico border — and dropped a big hint on which one he preferred.
Trump, making his first trip to California as president, said he wanted a fully concrete wall because it was the hardest to climb, but he noted that it needed to be see-through. He said the first thing he noticed on the drive to the border was the patched-up holes in part of the existing fence.
Sponsored: Can you trace your ancestry back to the Garden of Eden? (I did!)/[Watch how here]
Trump also noted that he prefers a rounded top for the wall.
That narrows the choice down to one of the prototypes, according to Breitbart, who shared the following Getty image: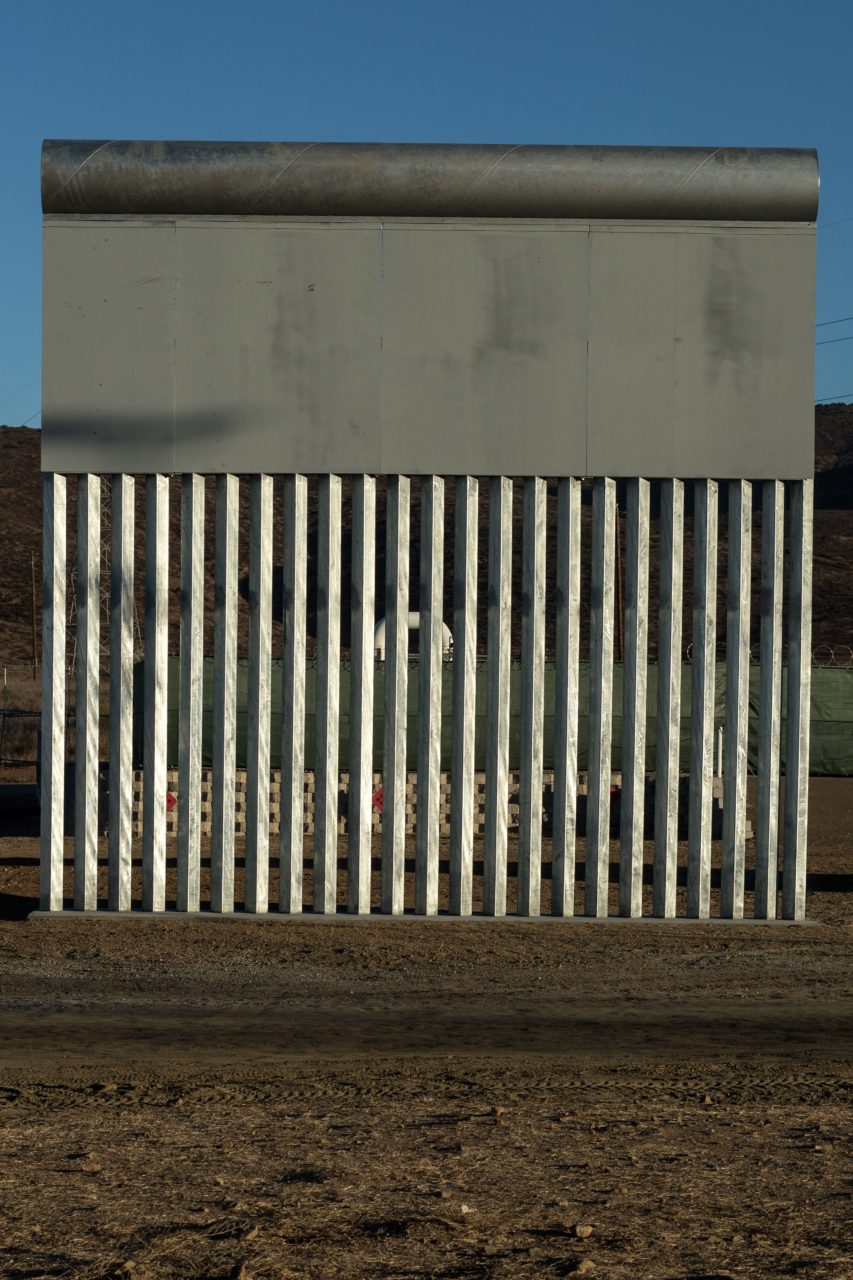 "We have a lousy wall over here now, but at least it stops 90, 95 percent," Trump said. "When we put up the real wall, we're going to stop 99 percent. Maybe more than that."
Sponsored: Why your blood pressure isn't where you want it (hint: it's not your fault)
Trump's visit was greeted by demonstrators supporting his planned wall — and a small crowd opposed to it. The trip came amid an escalating battle between his administration and the liberal state, which has refused to help federal agents detain immigrants in the U.S. illegally.
The president renewed his criticism of Democratic Gov. Jerry Brown, saying Tuesday that he was presiding over sky-high tax rates and that the state's sanctuary policies "put the entire nation at risk."
"They're the best friend of the criminal," Trump said. "That's what exactly is happening. The criminals take refuge in these sanctuary cities and it's very dangerous for our police and enforcement folks."
The Justice Department last week sued to block a trio of California laws designed to protect people living in the U.S. illegally. Brown accused U.S. Attorney General Jeff Sessions of "going to war" with California to appease Trump.
Sponsored: #1 testosterone killer (don't drink THIS)
After leaving the border, Trump was greeted by the cheers of U.S. Marines in Miramar, pointing to his work to build up the nation's military. He also suggested there may someday be a "space force" fighting alongside the nation's military branches.
Referencing his 2016 campaign showdown against former Secretary of State Hillary Clinton, the president vowed that "very soon we're going to Mars" and the nation would not be seeking to explore the red planet had his opponent won.
Trump later attended a fundraiser near Los Angeles, where he was staying overnight. Guests paid up to $250,000 to attend the event at the Beverly Hills home of Ed Glazer, co-chairman of the Tampa Bay Buccaneers. The money raised will go to a joint fundraising committee that benefits Trump's 2020 re-election campaign and the Republican National Committee.
A few hundred protesters for and against Trump faced off at a Beverly Hills park. A group of pro-immigration demonstrators chanted, "Say it now, say it clear, immigrants are welcome here."
Sponsored: If you STAND for our National Anthem, read THIS
Army veteran Mark Prieto, 48, shook his head as he walked by the protest.
"People are so narrow-minded," the Riverside firefighter said as the crowd chanted. "Finally we have someone who is putting America first."
His wife, Corina Prieto, a nurse who has extended family in Mexico, agreed. Both voted for Trump.
"I think he is doing a lot of good, like protecting our Border Patrol," she said.
Carla Provost, acting Border Patrol chief, said Trump "walked away with great understanding of the requirements we have on the border." She and other agents briefed the president on beefed-up security in California, Arizona, and Texas over the years and cautioned that any changes need to preserve the ability to see what's happening on the other side.
Hillary Clinton's Book Ticks Off Entire Democratic Party Because… [sponsored]
Provost said Congress has so far funded 40 miles of replacement wall — 14 miles in San Diego, 2 miles in Calexico, California, and 24 miles in El Paso, Texas.
Trump is seeking $25 billion from Congress to extend the wall but Democratic leaders have refused. Critics said the liberal party is putting politics above national security.
The Associated Press contributed to this article