President Donald Trump and Vice President Mike Pence invited evangelical leaders from around America to pray with them the Oval Office on Tuesday.
When Liberty University's Johnnie Moore, Jr., who serves on the White House's evangelical advisory board, snapped a picture of their prayer and posted it on Twitter, the imagine quickly went viral.
Sponsored: Is Hillary DRUNK in this video?
The photo had Christian Americans shouting, "Amen!" — and the response drove liberals across the country into fits of anger.
At least one outspoken anti-Trump user complained the image made her feel physically ill —
This photo makes me ill

— Audrey Wauchope (@audreyalison) July 12, 2017
Here's the photo.
It shows Trump and Pence in a solemn moment of prayer, with evangelical leaders beseeching God for protection and guidance — and liberals hate that it shows Trump's fellow Christians 'laying hands' on the president.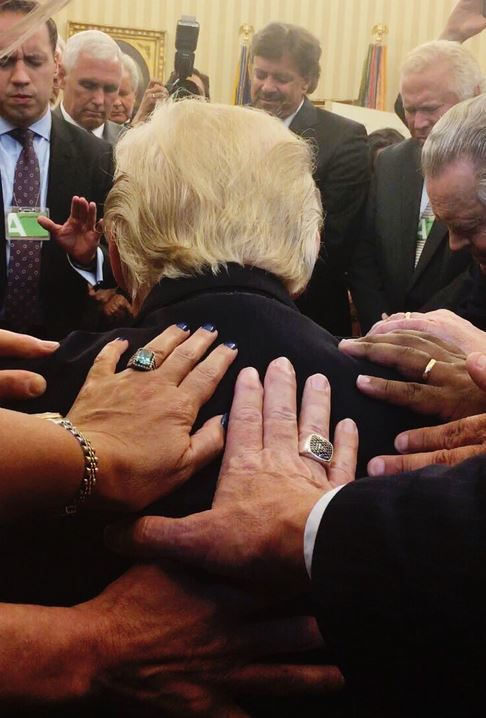 Apparently, among liberal groups that's controversial?
[Video] How to shut up an atheist [sponsored]
Well, not to us at The Horn News.
Instead, this photo has us shouting, "Amen!"
'Share' this article and comment 'Amen!' below if YOU support Donald Trump!