President Donald Trump is canceling the planned June 12 summit with North Korea's Kim Jong Un, citing the "tremendous anger and open hostility" in a recent statement from North Korea.
Trump says in a letter to Kim released Thursday by the White House that based on the statement, he felt it was "inappropriate, at this time, to have this long-planned meeting."
The president says the North Koreans talk about their nuclear capabilities, "but ours are so massive and powerful that I pray to God they will never have to be used."
Sponsored: Wow! Scientists discover blood pressure-improving effects of 3 common foods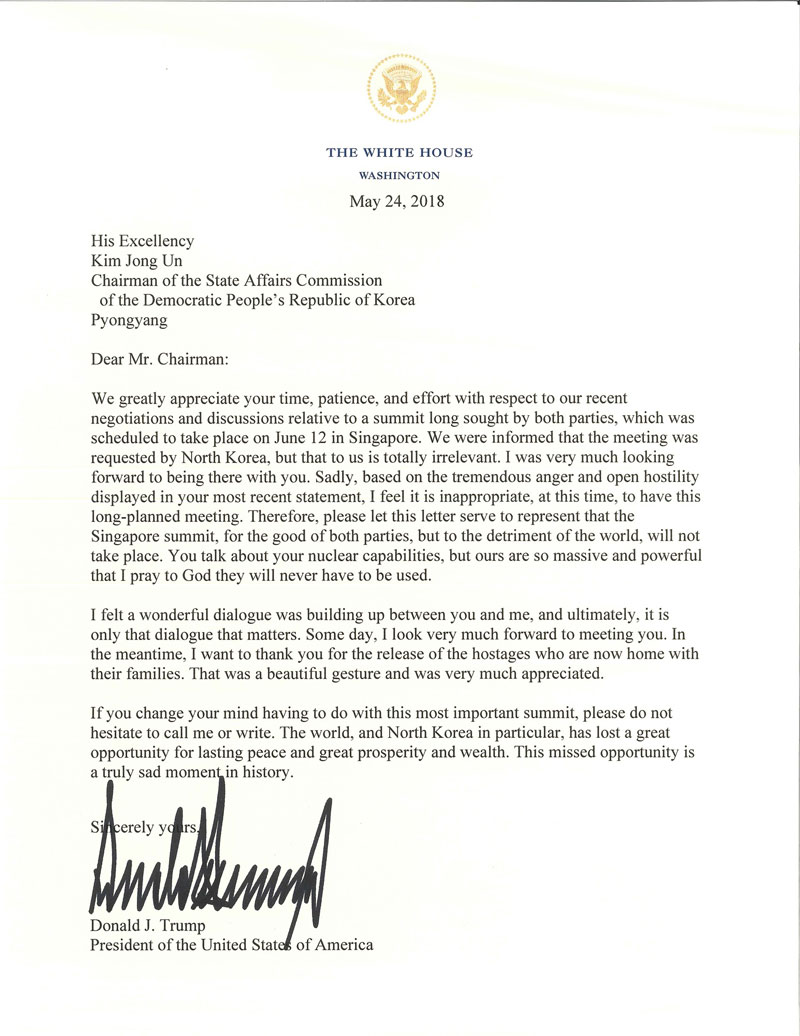 The summit cancellation was announced just mere hours after North Korea announced that Kim Jong Un made good on his promise to demolish North Korea's nuclear test site, which was formally closed in a series of huge explosions Thursday as a group of foreign journalists looked on.
Sponsored: Is this Ronald Reagan's secret cancer cure?
The Associated Press contributed to this article.