A taco truck that became stranded in a massive Seattle traffic jam came to the rescue of hungry drivers by opening up and serving lunch on the interstate.
A tanker truck carrying propane rolled over on Seattle's Interstate 5 on Monday morning, shutting area roads for about eight hours amid concerns about a hazardous materials spill.
While waiting in the jam, Rachel McQuade tells The Seattle Times she spotted someone walking back to her car with a to-go box of food. She says she then headed over to the Tacos El Tajin truck herself and ordered two steak and two chicken tacos for her husband.
El Tajin owner Thomas Lopez tells the newspaper that he and his employees "are ready to serve food, everywhere."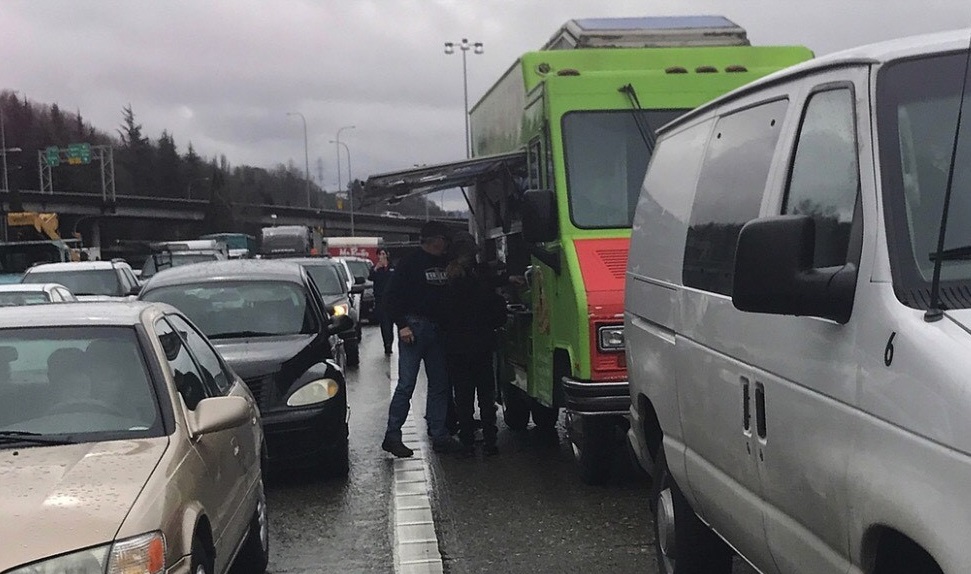 The Associated Press contributed to this article