House Majority Leader Nancy Pelosi, D-Calif., is leading the charge to impeach President Donald Trump over Ukraine — but one recently discovered photo of her could cause the whole effort to backfire.
By going after Trump, Pelosi and the Democrats may have accidentally exposed themselves!
Sponsored: Have you taken this in the past 20 years?
A picture recently shared by a conservative website allegedly shows Pelosi smiling… inside the house of a controversial Ukrainian businessman who allegedly sold weapons in the recent Syrian civil war.
The Gateway Pundit claims Pelosi is seen shaking hands with Igor Pasternak: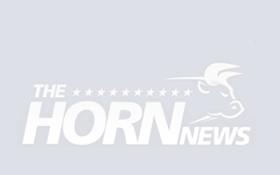 The conservative website speculated that Pasternak and the Democrats may have had a long — and controversial — history. He and House Intelligence Committee leader Rep. Adam Schiff, D-Calif., reportedly have close ties dating back to 2013.
In fact, The Gateway Pundit claimed that in 2013, Schiff held a political fundraiser which was hosted by Pasternak.
[Breaking] Man makes Incredible Discovery At Ark's Final Resting Place [sponsored]
Schiff apparently received donations ranging from $1,000 to $2,500.
You can view the flyer for that event below:
Congressman Adam Schiff (D) had a fundraiser hosted by a Ukraine arms dealer with heavy ties to George Soros! #ComeyHearing pic.twitter.com/Xo8CY5YRZ3

— DEPLORABLE MEDIA (@correctthemedia) March 20, 2017
Democrats recently accused Trump of trying to force Ukranian President Volodymyr Zelenskiy to investigate former Vice President Joe Biden.
Meanwhile, they're glad-handing– and getting donations — from controversial figures in the country?
32% Wider Arteries –Better Blood Flow –1 Simple Solution [Sponsored]
Did Schiff get shifty on Ukraine to distract from his own problematic dealings with Ukraine?
Schiff and Pelosi's ties could be the first in a long line of political dominos to topple over.
And Democrats may regret they pushed for impeachment.
The Horn editorial team