Spooky, but safe! A dummy placed face down in a Detroit woman's front yard as a Halloween prank has prompted repeated visits by police.
Larethia Haddon says police showed up Tuesday, the first day she put the dummy out. Officer Jennifer Moreno tells The Detroit News that officers arrived again Wednesday and Thursday.
By Friday, there were no calls. "Just a dummy," says Officer Shanelle Williams.
Haddon says she puts the dummy face down in a different location in her yard every morning and watches the reactions from passers-by as she sips coffee. She says some have attempted CPR and "once they find out it's a dummy, it's so hilarious."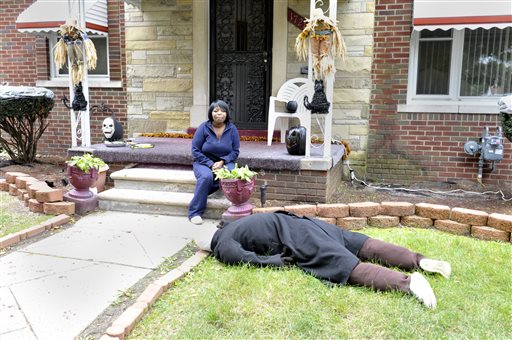 The Associated Press contributed to this article