As the controversy over family separation at the southern border heats up, former First Daughter Chelsea Clinton joined Hillary, Bill, and a growing chorus of Democrats to feign outrage this weekend.
Despite the practice of family separation being law under former President Barack Obama, critics say Democrats ignored the situation until it there were political points to gain.
Sponsored: Liberals have EXPOSED our once great nation to this eerie prophecy 
For years, all unlawful crossings were supposed to be referred for prosecution — a process that moves adults to the custody of the U.S. Marshals Service and sends many children to facilities run by the Department of Health and Human Services. That's according to laws passed by Congress. It was a practice regularly enforced by the Obama administration.
Now that President Donald Trump's administration is doing the same, there's outage? The Clintons in particular have jumped on the popular bandwagon condemning the separation of illegal immigrant children from their parents.
Chelsea Clinton tweeted the following on Sunday —
On #FathersDay & every day, I could not imagine a better dad for Charlotte & Aidan than Marc. I also could not imagine being forcibly separated from my children as I sought sanctuary. No parent, no person should support this: https://t.co/uUNs6yFklD

— Chelsea Clinton (@ChelseaClinton) June 17, 2018
Funny… Chelsea seems to have forgotten about one little picture.
But The Horn News remembers.
Sponsored: Drive-thru snack improves cholesterol 75% (proof inside)
The picture from 2000 that shows armed FBI agents ripping a crying Elian Gonzalez from the arms of his parents at gunpoint, as ordered by then-President Bill Clinton.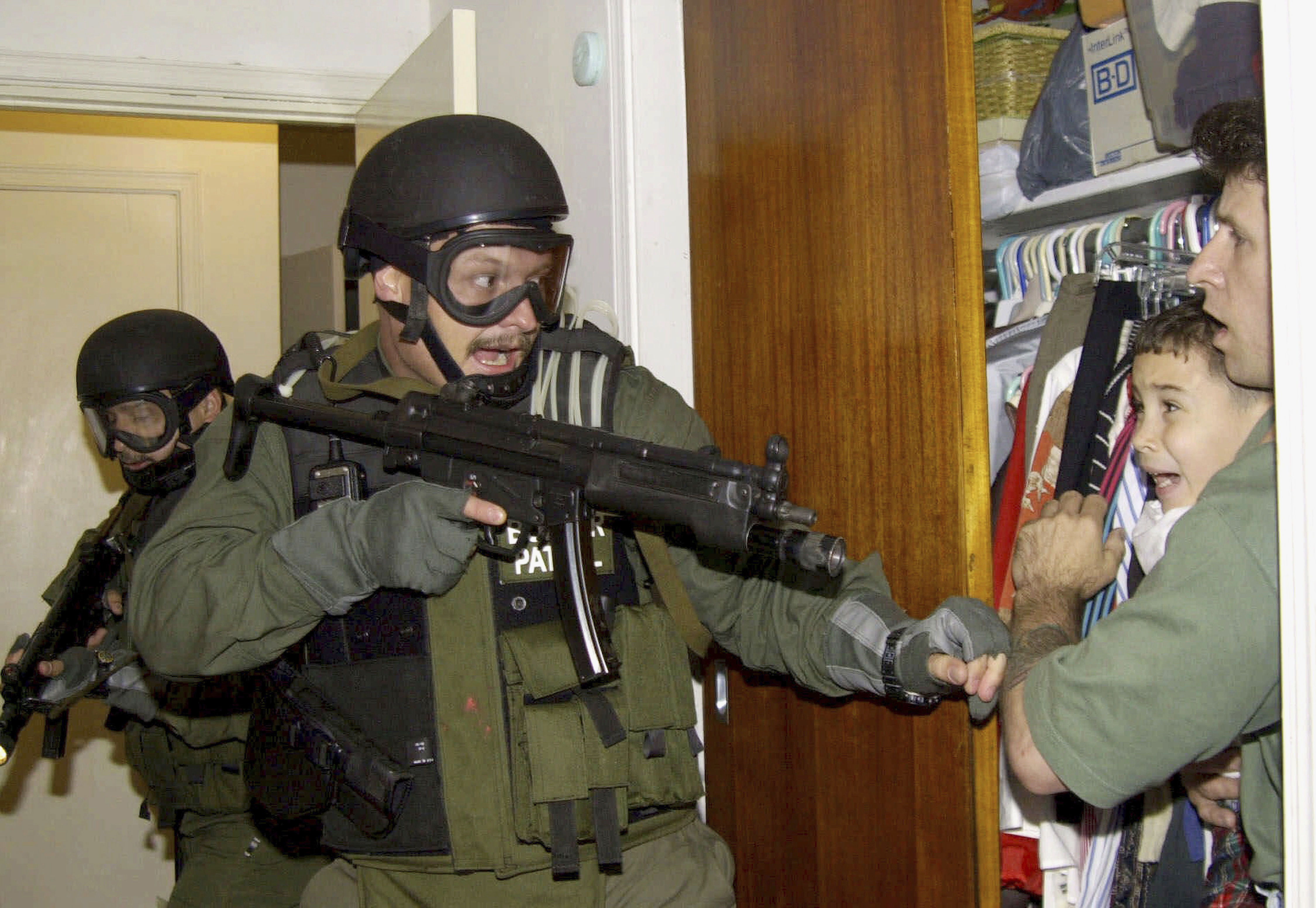 Ouch. So where was Democratic outrage then? There was none. Funny how the story changes when the politics change.
Of course, the Clinton's thoughts are never far away from money.
Sponsored: What does diabetes have to do with Mediterranean stuffed chicken?
Hillary used the political opportunity to ask for more cash for one of her multi-million dollar foundations.
We should be heartbroken to see families torn apart, but we should not be hopeless. There's something you can do right now to help.

Make a donation that will be split across eight organizations working to protect kids separated from their families: https://t.co/gFtjV3KBfM

— Hillary Clinton (@HillaryClinton) June 18, 2018
Never let a good crisis go to waste, huh Hillary?
— The Horn editorial team