A law enforcement official has identified a person in custody in the Houston-area school shooting as 17-year-old Dimitrios Pagourtzis.
Authorities say eight to 10 people, mostly students, were killed in the nation's deadliest such attack since the massacre in Florida that gave rise to a campaign by teens for gun control.
Reports say Pagourtzis threw homemade explosives called "pipe bombs" into class rooms before burst through one door with a shotgun and yelling, "Surprise!" before opening fire.
A woman who answered the phone at a number associated with the Pagourtzis family declined to speak with reporters.
"Give us our time right now, thank you," The Associated Press reported she said.
Pagourtzis plays on the Santa Fe High School junior varsity football team, and is a member of a dance squad with a local Greek Orthodox church.
According to Heavy.com, Pagourtzis regularly wore a jacket with communist, satanist, anti-American and Nazi paraphernalia pinned to it.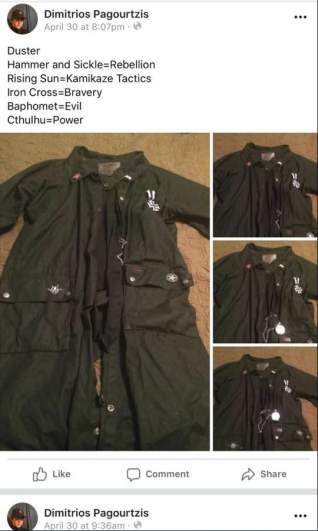 Fellow student Dustin Severin, 17, talked to local station KPRC-TV about Pagourtzis. He claimed he saw the suspect in the hallway before the shooting wearing his "usual outfit." Pagourtzis told the news station, "He wears a trench coat every day, and it's like 90 degrees out here."
The Associated Press contributed to this article